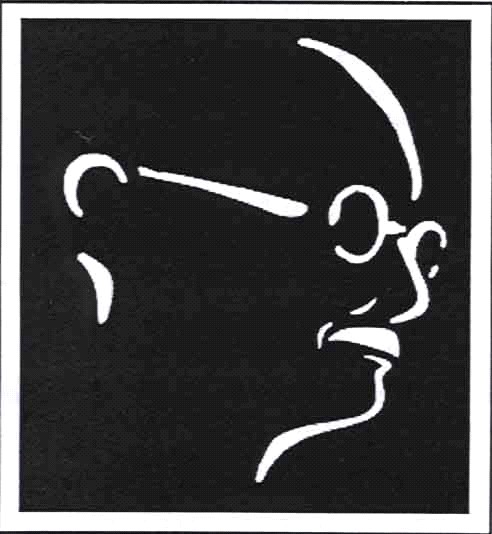 Gandhian Forum for Peace & Justice
&nbsp
About Us
Mission Statement

We currently live in an age where violence and inequalities have become defining characteristics of our society and world, and where violent confrontations are seen as logical and inevitable "solutions" for conflicts. Together, they pose crucial challenges to any collective and institutional attempt to construct humanistic responses, critical evaluations, analysis and constructive solutions to address such a complex state of human relations. Such a global context underscores evermore the mission of William Paterson University of New Jersey (WPUNJ) as a comprehensive public institution that "values diversity and equity as essential to educational excellence" and recognizes its institutional obligation and mandate "to create and maintain a climate in which respect and tolerance are recognized as part of the institution's commitment to educational quality."
The Gandhian Forum for Peace and Justice (GFPJ), an initiative within the auspices of WPUNJ, foregrounds the need to build a new generation of thinking and engaged citizens who will carry forward the university's mission and advance innovative and practical ideas and action programs that promote peace and justice through cooperative engagement, dialogue and respect for opposing views and opinions. Envisaged as a forum (its Latin root sense is one of "marketplace" of ideas; also an open assembly or a place of public discussion), the GFPJ draws broad inspiration from the life and works of Mahatma Gandhi and many others who have contributed to sharpen and strengthen his methods and ideas on non-violence and peaceful approaches to conflict resolution.
GFPJ's broad mission includes:
To become a nodal "Peace and Justice" site in New Jersey engaging in public discourse and debate.
To introduce and engage middle and high-school students and teachers on issues of peace, non-violence and justice.
To develop pedagogical approaches that integrate ideas of peace and justice in school and university curricula in New Jersey.
To become a resource center that is engaged in public education about Gandhi's approach and the potential and relevance of his work.
Towards these ends, GFPJ will engage in the following activities
Invite prominent public intellectuals/leaders to speak on peace and justice issues, organize panel discussions, student research paper competitions, film screenings open to the public at large.
Host an annual conference/workshop for teachers and students to collaboratively develop models of conflict resolution and conditions for peace and justice;
Use new web technologies to build dialogic communities that will discuss and address peace and justice issues with special reference to classroom pedagogy
Acquire books, audiovisual material and documents for the WPUNJ library
Organize student/teacher field trips to key sites for peace and justice education
History
The Gandhian Forum for Peace & Justice was established in September 2008 thanks to a generous grant from Prof. Eswar Phadia of the WPU Math Department. The Forum received additional support from the Office of the Provost of William Paterson University. The first director of the Forum was Prof. Balmurli Natrajan of the WPU Department of Anthropology, who, together with the Executive Board, got the Forum off the ground, arranged several well-regarded programs, and made the Forum a catalyst for public discussion on campus. Prof. Stephen R. Shalom of the Political Science Dept. became director in December 2009.
William Paterson University
300 Pompton Road
Wayne, New Jersey 07470
973-720-2000