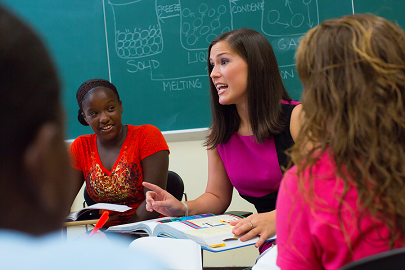 The Center for Teaching Excellence offers both individual instructional support for faculty and a range of programming on teaching and learning. These services are designed for faculty, at all levels of experience, who wish to practice effective teaching and advance student learning. Support for individual faculty includes mentoring, instructional development and refinement, individually-selected instructional resources, teaching enhancement activities, classroom assessment, teaching portfolio development, video (or audio) recorded classroom observations, peer teaching observations, and assessment of student learning. In conjunction with the Center for Teaching and Learning with Technology (CTLT), the Center can also work to assist faculty with technology and teaching.
In addition to individual faculty support, CTE also offers regular event programming. This includes book discussions, seminars or workshops on various teaching topics, and interdisciplinary forums. Book discussion meetings take place about twice a semester, on Thursday afternoons, while workshops and forums are often offered in conjunction with other events on campus. All seminar and workshop activities are faculty run and faculty sponsored. Seminars on specific topics can be requested by departments chairs or by individual faculty members.
One of the primary missions of the CTE is to assist recently hired faculty with their transition to William Paterson University. We co-sponsor the New Faculty Orientation in late August and meet with 1st and 2nd year faculty a few times during the course of the academic year. We also organize the faculty mentoring program at WPU.
The CTE is a faculty-led program; our work with individual faculty is initiated by faculty who request our services, and no record of these services is ever shared with anyone else.