Continuing Professional Education
Job Fair
Thank you to everyone who participated in our job fair!
It was a great success with approximately 467 attendees and 43 vendors!

Join us at our next Job Fair on Thursday, January 9, 2014 (Snow date: January 10)

Click here to view our Job Fair Flyer
WORKSHOPS AVAILABLE:
HOW TO APPLY FOR GOVERNMENT JOBS
PRESENTATION SKILLS FOR THE JOB MARKET
RESUME WRITING AND RESUME CRITIQUING
USING SOCIAL MEDIA IN YOUR JOB SEARCH
Please note: Bus #744 goes directly to 1600 Valley Road.
Partners for this event:
Center for Continuing Education, William Paterson University
Passaic County One Stop Career Center
Workforce Investment Board of Passaic County
New Jersey Department of Labor and Workforce Development
Passaic County Department of Economic Development
Passaic County Community College
Small Business Development Center, William Paterson University
New Jersey Chamber of Commerce
North Jersey Partners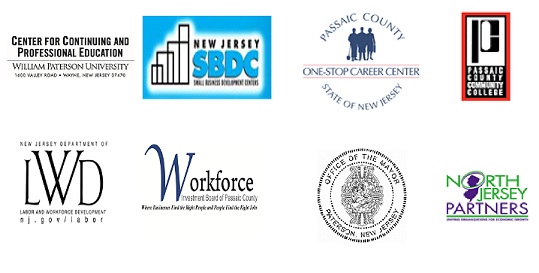 William Paterson University
300 Pompton Road
Wayne, New Jersey 07470
973-720-2000