One of New Jersey's best and largest nursing programs...
Known for excellence in nursing education.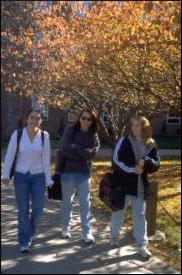 The William Paterson University Department of Nursing, through its educational programs, is committed to preparing nurses who are accountable for the delivery of culturally sensitive, caring, and competent nursing care to diverse clients in a variety of settings. Graduates of the Baccalaureate, Masters and Doctor of Nursing Practice degree programs are encouraged to pursue life-long learning to effect and enhance self-development, professional growth, critical thinking and leadership.
WPU Nursing in the News
Look for us in our new home the New Academic Building
-Department of Nursing New Academic Building Ribbon Cutting
-Dr. Aktan publishes the second edition of her book titled Fast Facts for the New Nurse Practitioner: What you Really Need to Know in a Nutshell"
Upcoming Events
Pinning Ceremony May 17, 2016 3PM
Multi-purpse Room University Commons
Graduate May 18th Shea Auditorium 7PM
Undergraduate May 20th Prudential Center Newark 9AM