The Department of Kinesiology provides many additional resources to students to enhance their success in the program. The three laboratories in Wightman Gymnasium and the one lab housed in Science West are equipped with equipment for students' use during lab experiences, as well as for support of faculty research. The department supports faculty/student research efforts and encourages interested students to become involved in such activities.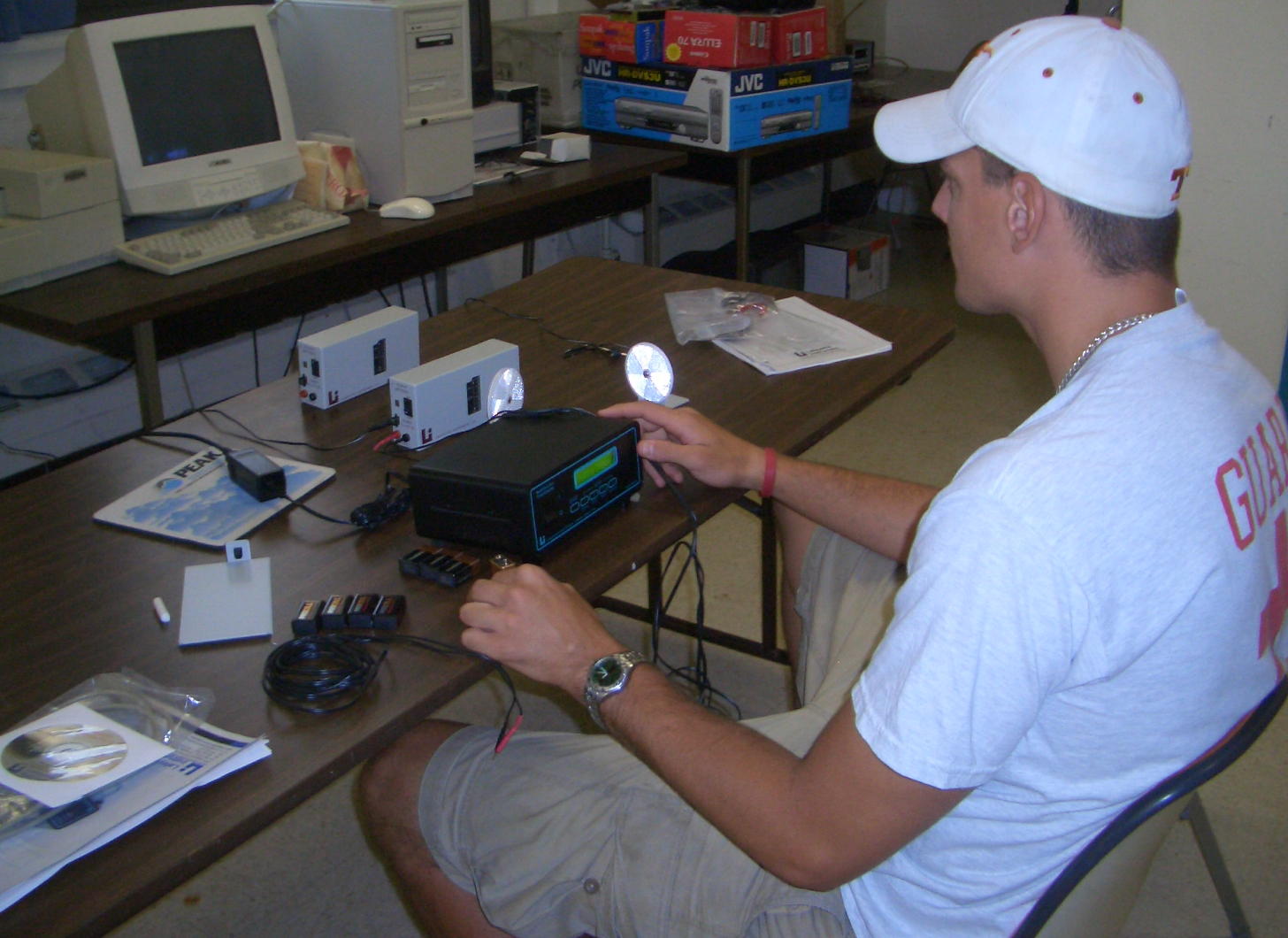 The Motor Behavior Laboratory in Science West contains a variety of equipment which permits students to look at various factors that affect motor skill performance and learning. For example, there is reaction time equipment, a Bassin Coincidence Timer for looking at anticipation, tapping boards, mazes, mirror tracing devices, and several computerized labs.
The Human Motion Analysis Lab has Dartfish, a user friendly movement analysis program that has many applications across the majors.
There are three laboratory facilities for the athletic training education program.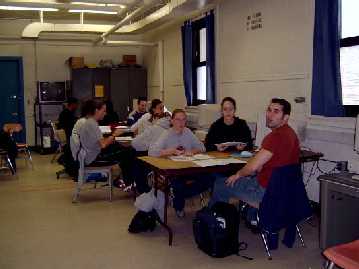 Two athletic training facilities are located in Wightman Gymnasium, while a third one is located in the fieldhouse. The main facility is primarily used for the in-depth assessment of athletic injuries, follow-up treatment and modalities, clinical instruction of students in the program and laboratory instruction for courses in the Commission on Athletic Training Education (CAATE) accredited curriculum. These facilities are equipped with hydrotherapy equipment, ultrasound, multiple types of therapeutic electrical stimulation, an isokinetic dynamometer, and exercise equipment for athletic injury rehabilitation of strength and proprioception.
The Wightman Gymnasium facilities also have internet access and computerized injury tracking software to facilitate students in athletic training becoming familiar with technology related to athletic injury care. The athletic training facility in the fieldhouse is primarily designed to provide athletic training services for athletes during practice and competition. This facility is equipped with the items necessary to prepare athletes for practices and games and to provide immediate care for injuries which occur during these periods.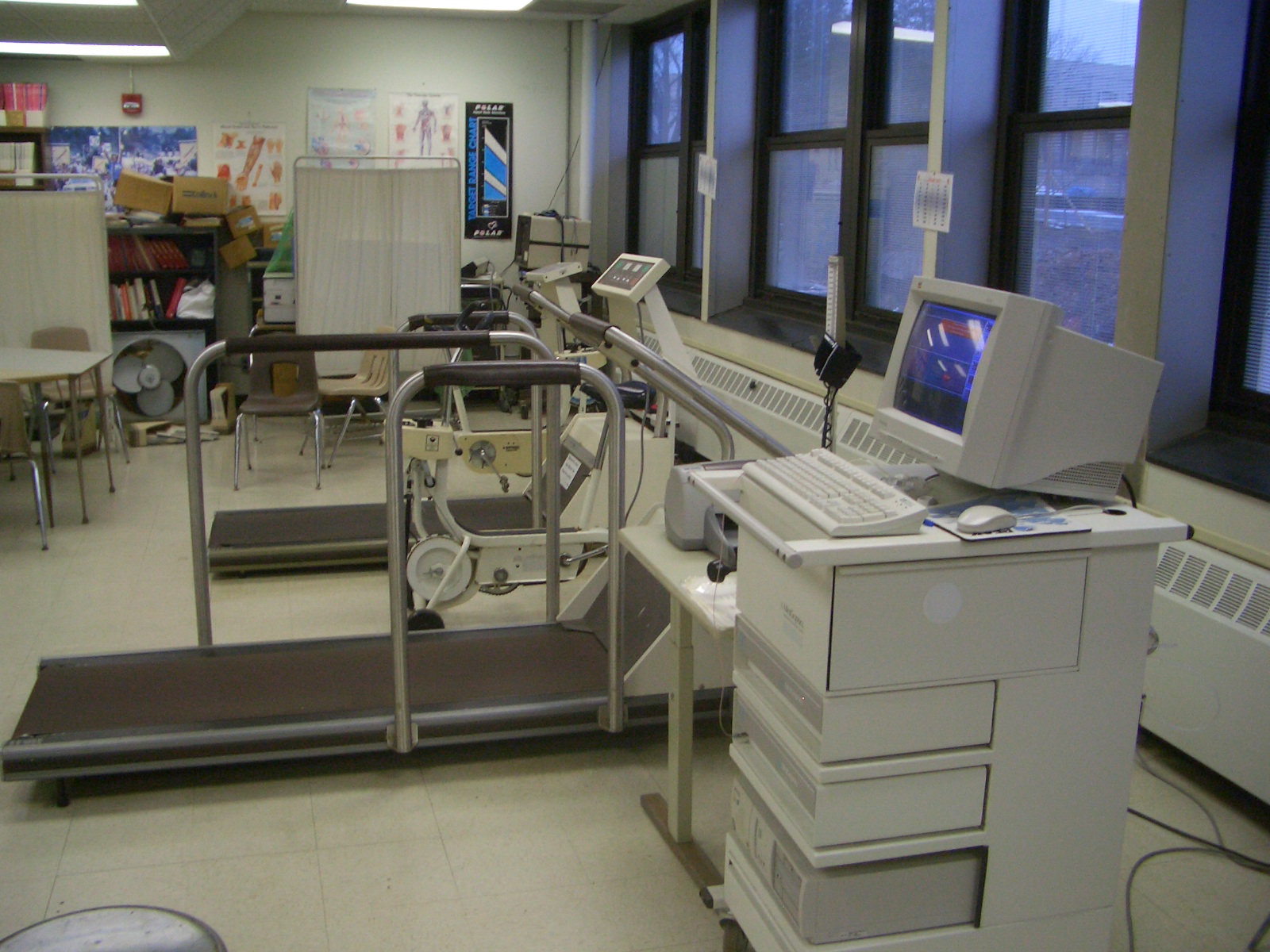 The Human Performance Laboratory (HPL) is equipped with several treadmills, Monark bicycle ergometers, Monark arm ergometers, and basic strength testing equipment. A centerpiece of the lab is the AlterG Anti-Gravity Treadmill which reduces gravity's impact by using weights between 20% and 100% of one's body weight. The MedGraphics Metabolic Measurement Cart allows measurement of oxygen consumption and pulmonary functions as well as cardiac output assessments. This equipment also allows measurement of resting metabolic rates (RMR). The lab also contains a Quinton 4500 12-lead portable EKG Monitor along with a second Quinton EKG monitor which allow for multiple laboratory experiences involving resting and exercise stress testing. Body density and composition measurements are determined by the hydrostatic weighing and skinfold methods. Extensions of the HPL are the use of a Cybex isokinetic dynamometer to assess isometric and isokinetic strength. Another extension of the HPL includes the use of a High Performance Liquid Chromatograph (HPLC) and spectrophotometers in addition to the basic chemistry supplies. This particular equipment is primarily used for lipoprotein and cholesterol research.