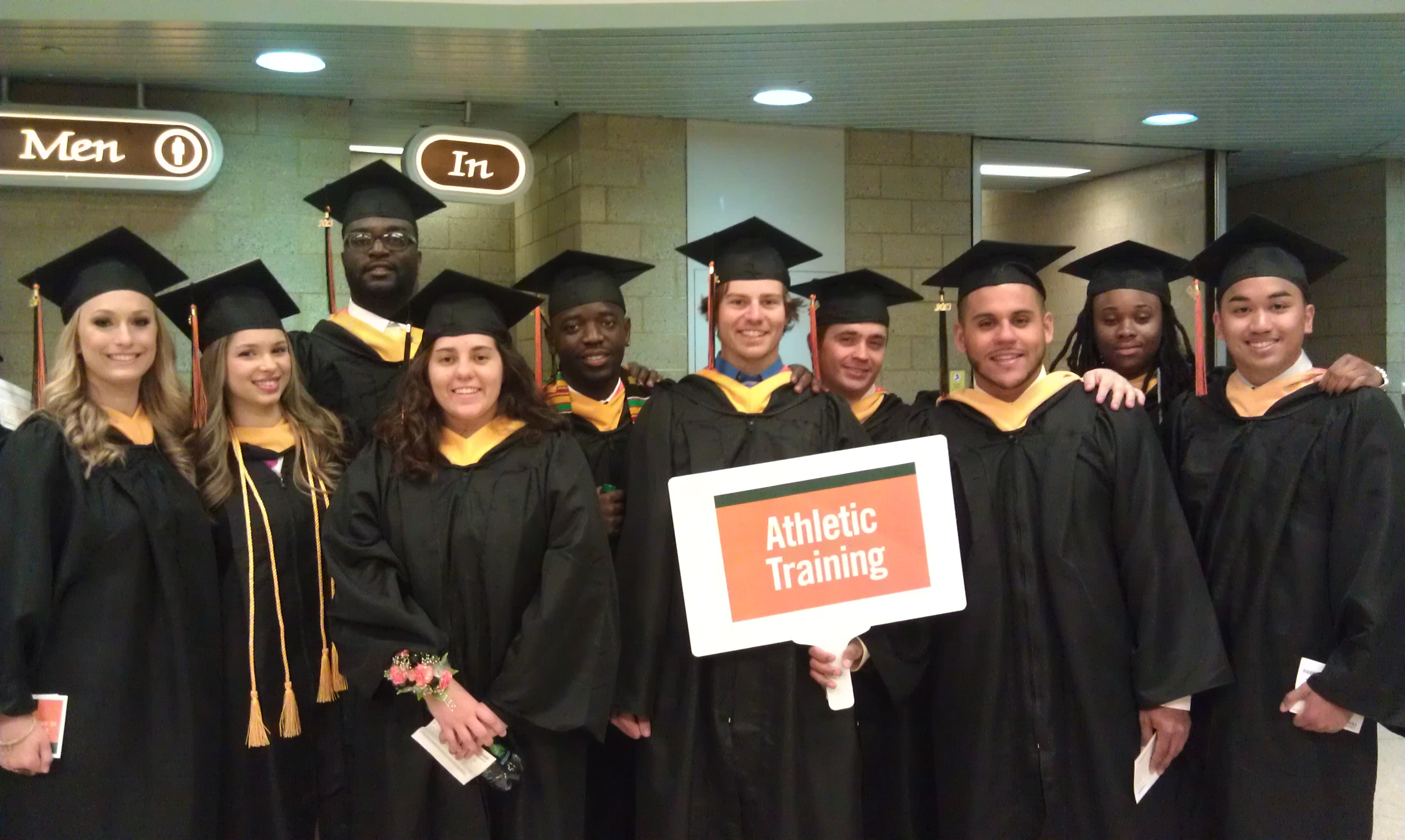 Athletic Training Education Program
Bachelor of Science in Athletic Training
The Athletic Training

Education

Program (ATEP) at William Paterson University (WPUNJ) is housed in the Department of Kinesiology which is in the College of Science and Health. The program is a professional preparation program which is accredited by the Commission on Accreditation of Athletic Training Education (CAATE) (see www.caate.net for program accreditation status). Students complete a course of study in Kinesiology which leads to a Bachelor of Science degree in Athletic Training. Upon successful completion of the

program

, students are eligible to take the Board of Certification (BOC) examination.
After acceptance into the program's Professional Preparation Phase, students must successfully complete the program requirements in order to graduate with a degree in athletic training. The program consists of two components which are integral to the students' professional education. The program components include didactic (classroom) education and clinical education experiences. These components are described in the section titled "Program Student Requirements, Responsibilities, and Policies."
Fall 2013