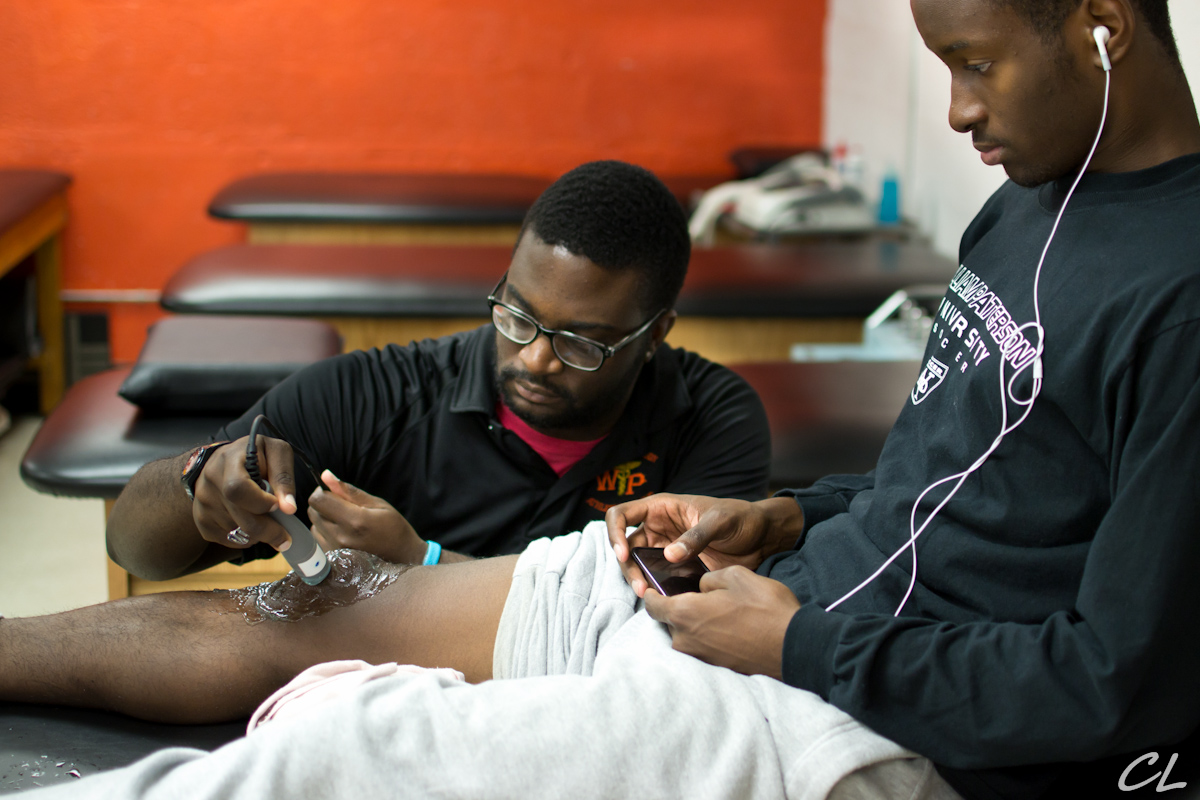 Note: Changes in course alpha codes and numbers exist for control sheets prior to Fall 2011.

See BS in AT Curriculum Control Sheet for Students Enrolled Beginning Fall 2011 for current course alpha codes and numbers.
The course sequence for the Bachelor of Science in Athletic Training is below. These courses must be taken in the year and semester listed and in the order presented. Please see Appendix B: Athletic Training Education Program Major Courses By Semester and peruse the WPUNJ and Athletic Training Education Program websites for further information regarding general education and major course sequence requirements.
Freshman Year
Fall Semester

Spring Semester

BIO 1180
Basic Anatomy & Physiology I (4 cr.)
ATEP 1500
Introduction to Athletic Training (3 cr.)

BIO 1190
Basic Anatomy & Physiology II (4 cr.)
Sophomore Year
Fall Semester
Spring Semester


(Begin

Professional Preparation Phase)

ATEP 2000
Sports Emergency Care (3 cr.)
ATEP 2400
Prevention and Care of Injury and Illness in Athletic Training (4 cr.)



(In the Fall semester sophomore year, students will complete 100 observation hours and apply for admission to the Professional Preparation Phase in November--see Admission Requirements and the Application for Admission for additional information )

ATEP 2500
Clinical Experience in Athletic Training I (2 cr.)
ATEP 2600
Assessment of the Extremities (3 cr.)
ATEP 2700
Athletic Training Modalities (3 cr.)
Junior Year

Fall Semester

Spring Semester

ATEP 3500
Clinical Experience in Athletic Training II (2 cr.)
ATEP 3600
Assessment of the Core Body (3 cr.)
ATEP 3700
Therapeutic Exercise (3 cr.)



(Students need a 2.75 overall GPA at the end of Fall semester Junior year to continue in the Professional Preparation Phase)

ATEP 3750
Clinical Experience in Athletic Training III (2 cr.)
ATEP 3800
Organization and Administration in Athletic Training (3 cr.)
Senior Year
Fall Semester

Spring Semester

ATEP 4500
Clinical Experience in Athletic Training IV (2 cr.)
ATEP 4600
General Medicine and Pharmacology in Athletic Training (1 cr.)

ATEP 4750
Clinical Experience in Athletic Training V (2 cr.)

(Students need a 2.75 overall GPA at the end of Spring semester Senior year to graduate with a BS in Athletic Training)
Fall 2016