The Department of Biology has state-of-the-art equipment necessary for a wide range of educational and research activities. In addition, closely-affiliated departments within the College of Science and Health, our newly-expanded library, campus-wide computer network, and geographic setting afford excellent opportunities for developing a strong foundation in biology.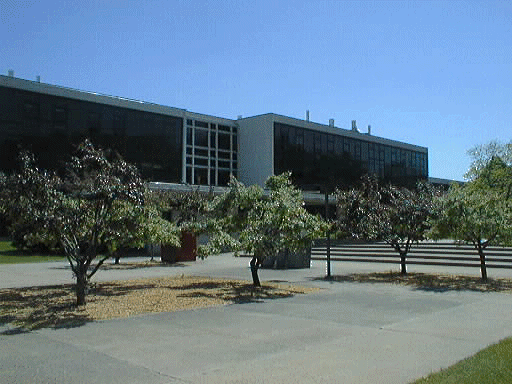 Major facilities and equipment include: The animal facilities, with colonies of genetically selected mice and rooms for data collection and analysis; the neurobiology facility, including a computerized image processing system and facilities for animal surgery and behavioral and physiological research; electron microscopy facilities, including transmission and scanning electron microscopes and associated specimen preparation equipment, an X-ray analyzer and three darkrooms; biotechnology facilities and tissue culture lab, including an automated DNA sequencer, DNA synthesizer, PCR units, liquid scintillation counter, electrophoresis units, computerized UV spectrophotometers, high pressure liquid chromatography units and ultracentrifuges; two greenhouses; and a well-equipped ecology laboratory with both stationary and field equipment. In addition to laboratory facilities, the department is well-equipped for field-oriented aquatic and terrestrial ecological research.
Closely-affiliated departments including Chemistry and Physics, and Environmental Science and Geography expand the range of equipment available for faculty and student research. For example, the mass spectrometer, atomic absorption spectrophotometer, ion chromatograph, plasma spectrophotometer, nuclear magnetic resonance facility, mapping/GIS laboratory , and geology laboratory have been used by Biology students to complete course-related and independent research projects.
The Science Hall is home to the Science Enrichment Center--a facility where students can obtain additional instruction on course-related topics, review lecture notes and laboratory exercises, and speak with professors in an informal setting. The Science Hall also houses a student computer laboratory with approximately 25 PC's and 25 MAC's, and a large reading room on the ground floor.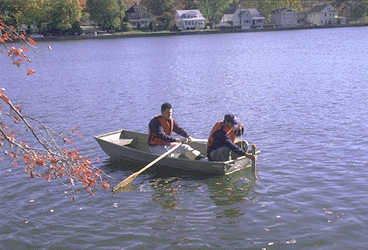 Details of many campus facilities can be found on other WPUNJ web pages. Of particular relevance to Biology, is the newly-expanded Sarah Byrd-Askew Library. Students have open access to periodical collections, a number of CD-ROM databases, and may take advantage of excellent inter-library loan services. Also, our newest academic building, The Atrium, houses several computer laboratories available to students.
Our campus is surrounded by forest and includes several streams, a waterfall, and three ponds. All of these are explored by students in various Biology courses. An adjacent 1,000 acres of protected forest, purchased by the city of Wayne and The Nature Conservancy has been described as the largest parcel of undeveloped forest in the New York Metropolitan area. It is, of course, an excellent outdoor laboratory for ecological projects. In May 1998, Bayer Corporation donated the nearby Oldham Pond to WPUNJ. This 26.5 acre facility is being utilized by both Biology and Environmental Science students in efforts to better understand this urban-impacted ecosystem. A newly-renovated building at Oldham Pond, complete with laboratories and classroom.
We have productive relationships with industry (e.g., Hoffman-LaRoche), government (local, county, state), and non-governmental organizations (e.g., The Nature Conservancy, New Jersey Audubon, New Jersey Sea Grant). As a result, many of our students have received internships, part-time and full-time positions. In addition, nearby companies have donated equipment for use in our laboratories. A wide range of habitats is explored by students in course-embedded field trips. Destinations include: Atlantic coast beaches, salt marshes, the ecologically unique New Jersey Pinelands, piedmont forests, planned communities, sites of ecological restoration, several wildlife refuges, and others.