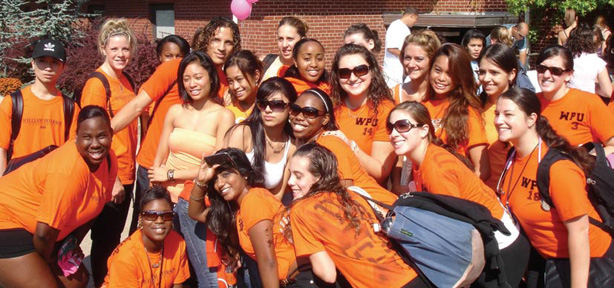 Commuter Appreciation Day
Commuter Appreciation is special commuter student recognition event. The event is designed to fit the commuter student's busy schedule and to assist them in become more involved in campus life.
NJ Transit "Free Ride" Week
As a service to commuter students, the University participates in the coordination of NJ Transit's student "Free Ride" week. Once a semester, on a specific publicized week, current students may utilize NJ Transit's mass transit services for free. To take a "Free Ride", students simply need to present their valid University ID when boarding.
Student Competitions
Throughout the academic year the office sponsors various student competitions and awards prizes.
Campus Pride Initiative
The Campus Pride Initiative is a commuter student focused series of programs design to enhance school spirit, promote campus beautification, and to improve the quality of commuter student life. Student Campus Pride Assistances are employed to facilitate these programs.
Student Government Association Commuter Committee
The SGA Commuter Committee is a SGA constitutionally mandated committee that works collaboratively with the Office of Commuter Services. The Commuter Committee presents the interests of commuter students to the SGA Legislature, coordinates campus service enhancements for commuter students, and reports to SGA executive officers.
Commuter Blog (Coming Soon!)
Check out the commuter blog for up-to-date information on events and activities throughout the year!