Earn 6 Graduate/Undergraduate Credits in the
16th Annual WPU Summer Program at St. Edmund's College,
Cambridge University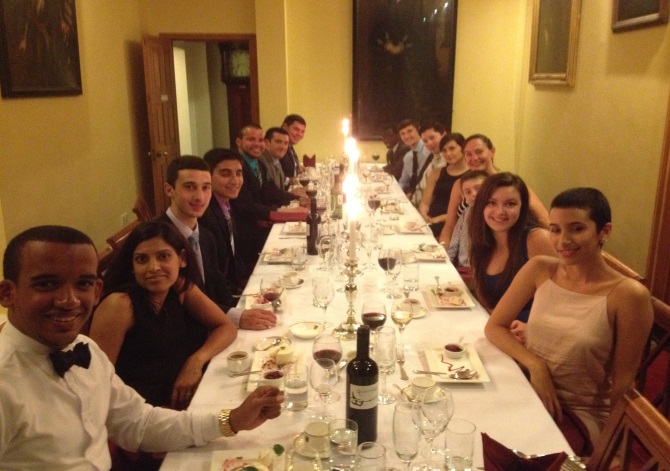 Dates:July 19 – August 10, 2015
Costs: Room (single) & Meals (daily) = $1700 Airfare – (approx.) $1000 WPU Tuition – 6 credits (Graduate or Undergraduate)
Details: St. Edmund's College is one of 6 graduate colleges at Cambridge University, England and includes students from over 75 nations. Participants have one week of online readings in the U.S., prior to 3 weeks of lectures in the U.K. Assessment includes short discussion papers & final essay exams. (No pre-reqs!)
Deposits: ($1700 cashiers check made out to WPU – covers room and daily meals) will be accepted until April 15, 2015 or the program is filled, whichever comes first.
Eligibility: Participants must have completed their freshman year of college and possess a 2.5 gpa. ALL MAJORS ARE WELCOME! Previous participants have included majors from Biology, Business, Education, English, History, Mathematics, Music, Psychology, & Sociology.
Courses:
Comparative Rights (Prof. Principe – Political Science 302/599) Learn how nations observing both the Common Law System (U.S., U.K., Canada, N.Z.) and the Civil Law System (France, Germany, Italy, Spain) have evolved historically in the protection of political & civil rights (free speech, privacy, equal protection, due process).
Comparative Criminal Law (Prof. Rebe – Political Science 399/599) This course will explore aspects of criminal law from around the world. The countries examined observe civil, common, Islamic, and Asian criminal law traditions.
Contact: Professor Michael Luis Principe, J.D., Ph.D., WPU Political Science Dep't & Visiting Fellow, St. Edmund's College, Cambridge U. principem@wpunj.edu
---