WPU Summer Study Abroad Archaeological Field School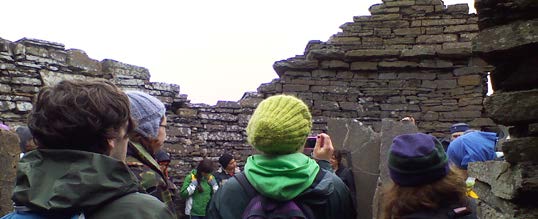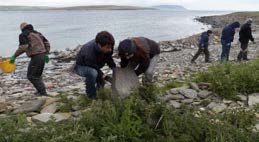 Dates: June 26 to July 25, 2015
Costs: $3,472 (due May 1st) which includes: accommodations, meals, additional site supervision, Rousay transport, etc. for 4 weeks. Tuition and airfare are additional costs.
Details: Since 2009, the Gateway to the Atlantic International Archaeological Field School has served as a focal point for interdisciplinary, cooperative research and teaching by archaeologists and scientists from the United Kingdom and North America. The course aims to encourage students to develop research interests in the North Atlantic, and to promote and facilitate research by helping students make contacts with relevant researchers. Please see flyer below for full details and directions to apply.
Eligibility: US enrolment is limited. Graduates and Undergraduates are welcome. Acceptance based on first-come, first-serve & commitment.
Course:
Human Ecodynamics – past, present, future
We can use the results of our studies to aid in present issues of Sustainability. Humans have faced climate change and rising sea levels in the past, and we can learn from their responses to such changes. Understanding how they adapted and got through the hard times will help us make sustainable choices for our future.
The course provides:
archaeological survey, excavation, and sampling
basic recording & post-excavation processing
instruction in North Atlantic archaeology from the Neolithic to the Norse period.
lectures by experts in N. Atlantic archaeology
excursions to regional sites and museums
instructors with many years of teaching, excavation, and post-excavation experience in the North Atlantic Region.
Contact: Dr. Ruth Maher at maherr2@wpunj.edu.