Susanna Tardi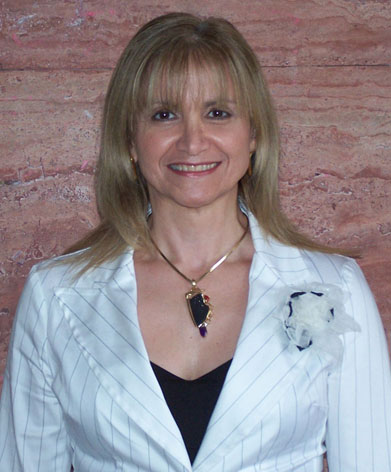 Office: Raubinger 413
Phone: (973)720-3081
Email:tardis@wpunj.edu
Office Hours: Tues 5 - 6 p.m., Thurs 1 - 2 p.m. & 3:15 - 4:15 p.m., and by appointment

Department: Sociology
Position: Professor

Susanna Tardi received her M.A. and Ph.D. from New York University. She specializes in research methods, racial and ethnic identity, and family. She teaches Principles of Sociology, Quantitative Research Methods, Qualitative Research Methods, Senior Seminar and Graduate Sociological Methods.
Much of Prof. Tardi's research and teaching focuses on Italian-Americans—their cultural norms and values; their contributions to American society; and their historical struggle against defamation and discrimination. She is currently developing an interdisciplinary Italian Studies Program, as well as writing a socio-historical manuscript on the Italian-American experience from immigration to the fourth generation. Professor Tardi has numerous published works and two forthcoming publications on ethnic identity.
Recognized for her dynamic and engaging style, Prof. Tardi has been an invited lecturer at both national and international conferences and has received numerous awards for both teaching excellence and university service. She received international acclaim and appeared on British television for her lecture Desperately Seeking Italians: An Antidote to the Sopranos. Dr. Tardi is strongly committed to teaching and has presented papers and conducted workshops on education and learning at international conferences in Hawaii and Spain.
Professor Tardi is President of the American Federation of Teachers at WPU. She is a strong advocate for professors, professional staff and students.