Robert Alexander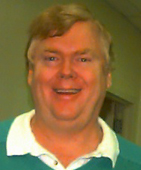 Office: Science 232
Phone: (973)720-8316
Email:alexanderr@wpunj.edu
Office Hours: By appointment

Department: Sociology
Position: Adjunct Faculty

Robert Alexander (adjunct) received his B.S. degree from St. Peter's College, and his M.A. from Adelphi University. He teaches Principles of Sociology, Sexuality in Modern Life, and Self and Society. He has also taught Social Problems, Sociology of the Family, Social Deviance, and Criminology.
His full-time job is as Executive Director of Paterson Counseling Center, Inc., a private non-profit corporation he founded in 1984. Paterson Counseling Center has focused on the provision of health care services for addicts and those who are HIV positive. These services include Methadone Maintenance, Perinatal Addiction Services, and HIV Early Intervention Services, among others. In 2008, this agency began providing medication assisted therapy from a mobile van in conjunction with a needle exchange program.
As a volunteer, he was a member of the Passaic County Local Advisory Committee on Alcoholism and Drug Abuse from 1989 to 2000. In this capacity he has assisted in formulating the Passaic County plan for dealing with alcoholism and drug abuse. He has also served as Chair for four years on this commmittee. Additionally, he was a member of the Passaic County Alliance Steering Subcommittee from its inception until 1998. This group makes recommendations through the LACADA to the Passaic County Department of Addiction Services regarding the distribution of prevention money to municipalities for the primary prevention of alcoholism and drug abuse.
On a statewide basis, he was a member of a corporation he helped to found in 1984, Substance Abuse Treatment Providers, Inc. until 1998. He served as treasurer for six years. This group contracts with Federal Probation for the provision of treatment services and various locations around the state. Also a member of Associated Treatment Providers, Inc., he cooperated in the creation of a statewide, managed service organization to provide substance abuse services funded through managed care organizations. He is currently a member of the NJ Association for the Treatment of Opiod Dependence. An avid golfer, he also likes to spend time traveling and vacationing with his spouse, Maureen.