Paula Fernandez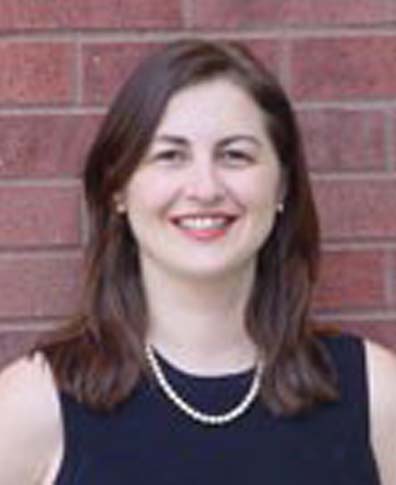 Office: Raubinger 447
Phone: (973)720-2246
Email:fernandezp3@wpunj.edu
Office Hours: Tues & Thurs 2 - 3 p.m., and by appointment

Department: Sociology
Position: Assistant Professor

Paula B. Fernández was born in Buenos Aires, Argentina. She received her B.A. in Sociology and Anthropology from Florida International University (FIU), and her Masters and Ph.D. in Comparative Sociology from FIU in Miami, Florida. Her areas of concentration are methodology, race and ethnicity, gender, and quality of life indicators for minority groups in the United States. She teaches the following undergraduate courses: Quantitative Research Methods; Qualitative Research Methods; Senior Seminar in Diversity; Sociology of Health and Illness; Race, Ethnicity, and Health (course she developed); and Principles of Sociology. She also developed a new graduate course, Health and Social Justice. Prof. Fernández is a Latin American/Latino Studies Faculty member.
Before joining the faculty at William Paterson University, she was a Visiting Assistant Professor at the Stempel College of Public Health and Social Work at FIU. She taught graduate-level courses for the Masters of Public Health in the College of Health and Urban Affairs on theories of health behavior, social epidemiology, and cultural competence for public health practice. She also taught undergraduate courses as an Adjunct Professor in the Department of Sociology and Anthropology in the College of Arts and Sciences at FIU, such as Race and Ethnic Minorities, Sociology of Gender, and Social Problems. Dr. Fernández was the Director for Research and Evaluation for REACH 2010 (Racial and Ethnic Approaches for Community Health by 2010) at FIU from December 2000 to August 2004. REACH 2010 is a CDC-funded HIV/AIDS prevention program for minority groups in Broward County, South Florida. From September 1999 to September 2000, Dr. Fernández was a Supervisory Survey Statistician for the American Community Survey at the U.S. Bureau of the Census, Atlanta Regional Office. Previously, she had been a Research Associate at the Immigration and Ethnicity Institute at FIU from 1995 to 1999, and a Survey Supervisor at the Institute of Public Opinion Research at FIU from 1994 to 1999.
Prof. Fernández has delivered papers on her research on African American adolescents' education in Miami to professional meetings such as the American Anthropological Association, American Sociological Association, the Eastern Sociological Society, and the Society for Applied Anthropology. She has presented her research on HIV/AIDS at the XVI International AIDS Conference in Toronto, Canada, August 2006. She has co-authored and published a scientific paper published in the journal Ethnicity & Disease based on her work at the REACH 2010 project.
Publications:
Dionne Stephens, Paula B. Fernández, and Erin Richman. "Ni Pardo, Ni Prieto: The Influence of Parental Skin Color Messaging on Emerging Adult Hispanic Women's Dating Beliefs." Forthcoming, journal Women & Therapy, special issue on Latinas and Latin American Women; October 2009.
Paula B. Fernández: "Academic Orientations of African-American Adolescents in Miami-Dade County." ISBN 978-3-639-08195-4. September 2008. VDM Verlag Dr. Müller Aktiengesellschaft & Co. KG, www.vdm-publishing.com. Saarbrücken, Germany http://www.amazon.com/exec/obidos/ASIN/3639081951/ref=nosim/schildnet0c
Paula B. Fernández. "Socialized Medicine." Encyclopedia of Social Problems. Vince Parrillo (Editor). Sage Publications. May 2008. ISBN: 9781412941655.
William W. Darrow, Julie E. Montanea, Paula B. Fernández, Ula F. Zucker, Dionne P. Stephens, and Hugh Gladwin. "Eliminating Disparities in HIV Disease: Community Mobilization to Prevent HIV Transmission in Broward County, Florida." Ethnicity & Disease. Volume 14, Summer, 2004. ISSN: 1049-510X. http://chua2.fiu.edu/faculty/darroww/reach2010/Journal%20Publications/Article_Ethn-14-03s-0108.pdf
Paula B. Fernández, Rose Bebon, Cheryll Messam. "Academic Orientations of African American Adolescents in Miami." Immigration and Ethnicity Institute. Center for Labor Research and Studies. Florida International University. November 1998. http://www.fiu.edu/~iei/index/working3.html