Mark Ellis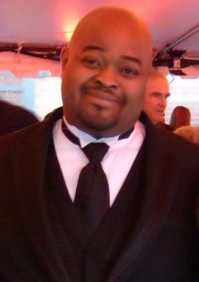 Office: Raubinger 459
Phone: (973)720-3411
Email:ellism@wpunj.edu
Office Hours: Tues & Thurs 2-3 p.m., Thurs 5 - 6 p.m., and by appointment

Department: Sociology
Position: Professor

Mark Ellis received his B.A. from Montclair State University, and his M.A. and his Ph. D. from Northwestern University. He has studied classical piano performance at The Oberlin Conservatory of Music, The Manhattan School of Music, and at the Peabody Institute of Music. He teaches Principles of Sociology, Sociology of Police Work, Sociology of Class and Culture, Senior Seminar, Social Stratification, and the Social Organization of Work. He is also the Coordinator of the First Year Seminar.
His field of research and teaching interests include: The Sociology of: Culture; Police Work; Art and Music; Occupations and Professions; Education; Theory; Methodology; Race, Gender; and the Sociology of the Body.
His current research examines how conservatory music students learn to form the notion of a career as they are socialized to professional standards while negotiating the high price of career commitment. Future research includes: how African-American views and perceptions of the legal system influence civilian interactions with the police. He is currently working on a book proposal on work and society with an emphasis on workplace policies related to families and on worker displacement and technology.
Prof.r Ellis was also the recipient of the Robert F. Winch Memorial Award for Outstanding Graduate Lecturer in Sociology at Northwestern University and The William Paterson University Provost Award for Excellence in Teaching. He was also inducted into the 11th edition of Who's Who Among American Teachers. Prof. Ellis's research on student cultures has led him to understand the need for increased minority participation in higher education. He is open to working with all student groups to enable them to achieve their objectives.
Selected articles:
"Looking Ahead in the Here and Now: Your Major and Profession."2008. Pp. 65-66 in Off to College. Educational Guidance Research Group.
"Cultural Diffusion." 2008. Pp. 187-89 in Encyclopedia of Social Problems, edited by Vincent N. Parrillo (Thousand Oaks, CA: Sage Publications).
Cultural Lag." 2008. Pp. 190-92 in Encyclopedia of Social Problems, edited by Vincent N. Parrillo (Thousand Oaks, CA: Sage Publications).