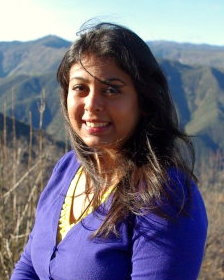 Office: Raubinger 451
Phone: 973-720-3426
Email: siddiquen1@wpunj.edu
Office Hours: TR 2 - 3 p.m., W 3 - 4 p.m., and by appointment
Department: Sociology
Position: Assistant Professor
Julie Siddique received her BA in Plan II Liberal Arts Honors and BBA in Finance from the University of Texas at Austin, her MPSA from the George Bush School of Government and Public Service at Texas A&M University, and her Ph.D. in Criminal Justice from the City University of New York (CUNY) Graduate Center, John Jay College of Criminal Justice.
In her dissertation, Sexual Victimization of Women and Girls in the U.S.: An Analysis of Risk and Trends, Prof. Siddique used data from the National Crime Victimization Survey (NCVS) to investigate micro-level risk factors for sexual victimization and macro-level trends in sexual victimization for women and girls in the U.S.
Prof. Siddique's current research interests include sexual violence and victimization, gender/race/ethnicity and crime/criminal justice, long term crime trends, and terrorism and national security. She currently teaches courses in criminal justice, criminology, research methods, and data analysis.
Prior to joining academia, Prof. Siddique served as Grant Coordinator for the New York City Mayor's Office of the Criminal Justice Coordinator from 2005 to 2008. As Grant Coordinator, she managed more than $500 million in federal and state grant funds to New York City for criminal justice, juvenile justice, and homeland security programs.
As a graduate student, Prof. Siddique served as an Honors Intern for the Federal Bureau of Investigation (FBI) where she worked with a team of interns to develop terrorism response training curriculum for special agents. She also served as a Research Intern for the Bangladesh National Women Lawyers' Association (BNWLA) where she interviewed victims of human trafficking to produce a report of case studies.