Deniz Yucel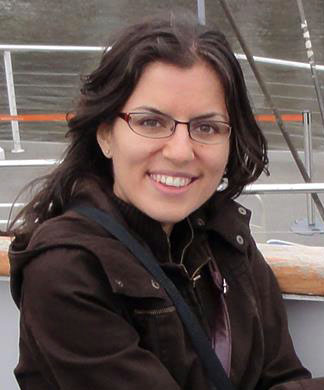 Office: Raubinger 457
Phone: 973-720-2572
Email:yuceld@wpunj.edu
Office Hours: MR 3-5 p.m., T 10-12 a.m., W 10-11 a.m., F 2-4 p.m. and by appointment

Department: Sociology
Position: Associate Professor
Area Specialization: Sociology of Family, Quantitative Methodology, Social Stratification (with a focus on education), Child Development, and Demography

Deniz Yucel received her doctorate and master's degree in sociology from the Ohio State University, and a bachelor's degree (economics major, sociology minor) from Ohio Wesleyan University. For her dissertation, she examined the consequences of fertility decline.
Her main research interests are sociology of family, social stratification (with a focus on education), quantitative methodology, child development, and demography. Her research examines the intersection of work and family, particularly testing some of the consequences of family-work struggle on marital outcomes. Prof. Yucel also explores more general questions in the area of social stratification, particularly some of the early processes of social stratification within the life course. She likes to use different quantitative methodological approaches, such as dyadic data modeling, confirmatory factor analyses and structural equation modeling. In addition, she is an enthusiastic user of some statistical software packages, such as Stata, SPSS and AMOS.
Main teaching interests are sociology of family, sociology of adulthood, quantitative research methods, elementary social statistics, sociology of education, social stratification, sociology of gender, sociology of sexuality, and introduction to sociology. She hopes to spread her enthusiasm in quantitative methodology to her students and help them apply these methods to their own thesis and research.