Debra Wilson-Brown
Office: Raubinger 465
Phone: (973)720-2274
Email:wilsond@wpunj.edu
Office Hours: M-F 8:30 a.m. to 4:30 p.m.

Department: Sociology
Position: Department Secretary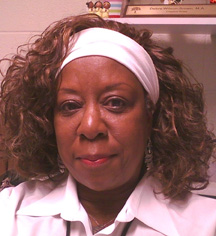 Debra Wilson Brown began her career at William Paterson in 1990 and has worked in various offices on campus. She joined the Sociology Department as its department secretary in August 2009.
Debra acquired her B.A. in English from William Paterson University in May 2010 and continued onward to obtain her M.A. in English Writing in January 2013. She looks forward to teaching, tutoring and assisting students to become skilled writers.
Born and raised in Paterson, for the past nine years she has resided in Hawthorne, with her husband, Rodney C. Brown. Her interests include knitting, crocheting, exploring antique shops, reading, and writing, with the goal of having her work published one day.