Clyde Magarelli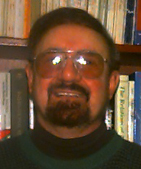 Office: Raubinger 462
Phone: (973)720-3425
Email:magarellic@wpunj.edu
Office Hours: Mon 9:30-11am; Weds 11-12:30pm; Fri 8-9:30am

Department: Sociology
Position: Associate Professor

Clyde Magarelli received his B.A. and M.A. degrees from the University of Maryland and his Ph.D. from Suny-Binghamton, followed by two years of post-doctoral studies in the War Studies Department at Kings College in London. He teaches Sociology of Social Movement, Sociology of War, Comparative Criminal Justice Systems, Criminal Investigation, and Social Problems.
He is the author of The Crisis of Convergence (University Press of America, 1980) and is nearing completion of The Armies of Capital, which focuses on questions of military sociology. He is also a regular participant in the annual Pugwash Conferences in Italy. A past Director of Labor Studies and War Studies program at WPC, Prof. Magarelli is now working to develop an Italian Studies program. He is founder and president of the Sylvia Sammartino Lodge in Wayne, Order of the Sons of Italy in America.
Prof. Magarelli is an avid traveller, having visited five continents: Africa, Asia, Europe, North and South America. His rock climbing interests have led to his participation with an international team to complete successfully a winter assault on Mount Blanc in France and the Elderhorn in Austria. He is a dedicated student of Karate and Akaido and is currently a novice in the art of raising 13 German shepherds (his most ardent fans).