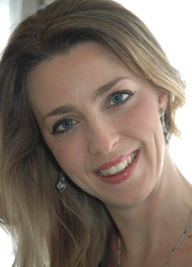 Office: Raubinger 452
Phone: (973) 720-2274
Email: damaric@wpunj.edu
Office Hours: MT 3:30-4:30 p.m., and by appointment
Department: Sociology
Position: Visiting Professor
Claudia Damari received her Laurea Magistrale (B.A./M.A. equivalent) in philosophy and her Ph.D. in sociology from the University of Pisa, Italy, in 2009. Her dissertation dealt with the construction of meanings within the theoretical framework of the phenomenological sociology elaborated by Alfred Schütz.
Her research interests focus on the relationship between social sciences and social change, with particular attention to culture and the construction of individual and collective identities in a postmodern, multicultural world. Her past field research in Israel mainly explored the problem of social integration. Currently, she is exploring issues related to travel and religious tourism. In 2013, with a fellowship from the Israeli government, she spent eight months at the University of Haifa studying religious pilgrimages, as a post-doctoral associate at the Centre of Tourism, Pilgrimage & Recreation Research.
Previously, she participated in research programs on volunteering, declining small communities in Southern Italy, and the cultural districts in Tuscany. Since 2001, she has been a certified journalist (Professional Italian Association of Journalists).
At William Paterson University Dr. Damari taught the undergraduate courses Sociology of Religion and Social Problems. In Fall 2014, she is teaching Sociological Theory and Sociology of the Family. In Italy, she has taught the Culture of Travel, Sociology of Mobility, and Sociology of the Environment at the University of Pisa, Lucca campus.
Selected writings:
"From Durkheim to Goffman: Collective Consciousness and Meta-frames," in the Present and Future of Symbolic Interactionism, Edited by A. Salvini, D. Altheide, C. Nuti, Angeli, Milano, 2013.
Tra Occidente ed Oriente. Edmondo De Amicis e l'arte del viaggio (Between West and East. Edmondo De Amicis and the Art of Travel), Franco Angeli, Milano, 2012.
"Pensare Israele. Presente e futuro tra società e stato (Thinking Israel. Present and Future between Society and State)," in Argomenti Umani, 2012.
"Modelli di volontariato in Europa. Tra etica e politica," in Sociologia e Ricerca Sociale, Sociologia e Ricerca sociale, Franco Angeli, Milano 2011, n. 96.
Sociologia di Edmondo De Amicis. Analisi e critica dell'Italia di fine Ottocento (Edmondo De Amicis's Sociology. Analysis and Review of Italy in Late Nineteenth Century), Salomone Belforte & C., Livorno, 2010.
L'umorismo. Significati dalle penombre del paradosso (The humor. Meanings from the twilight of the paradox), "Le letture del gufo", Erreci Edizioni 2009.
Dinamiche del significato. Ipotesi per il ritorno da Schütz a Weber (Dynamics of Meaning. Hypothesis for the Return from Schütz to Weber), Casa Editrice Le Lettere – Firenze, 2009.
La percezione della realtà in Alfred Schütz ed Erving Goffman. Un problema di frames (The
Perception of the Reality in Alfred Schütz and Erving Goffman. A problem of frames), "Quaderni del Dottorato", Plus – Pisa Univ. Press, Pisa 2008.