Sociology majors must complete 12 courses (worth 36 credits) within one of the following three concentrations:
General Sociology

Social services

Work & Community Engagement
All sociology majors must take the following courses in sequence. In other words, you can't take more than one of these courses in a single semester. Sociology majors must receive a C- or better in each of the core classes leading up to senior seminar.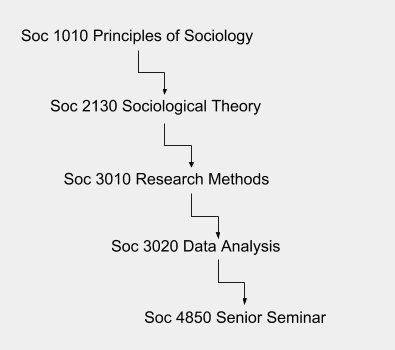 The other course requirements of the sociology major differ by concentration. Click on the concentrations on the lefthand sidebar for details.
Which concentration is right for you?
Students seeking a career in social work should consider the social service concentration. Students with a keen interest in community activism may prefer to concentrate in Work & Community Engagement. All other students should choose the general sociology concentration.