Dr. Neil J. Kressel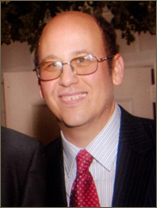 Office: Science East 2039
Phone: 973-720-3389
Email:kresseln@wpunj.edu
Office Hours: M 10-11 am, R 2-3 pm, & by appointment

Department: Psychology
Position: Professor & Director of Honors Program in the Social Sciences
URL: http://kressel.socialpsychology.org/

Area / Specialization:
Psychology of Religion, Political Psychology, Psychology of International Conflict, Prejudice and Race Relations, Antisemitism, Genocide, Forensic Psychology, Social Psychology, Arab-Israeli Conflict, Psychology of Social issues, Psychology of Personality, Psychology and History, Modern History.
Strong interest in journalism. Strong interest in political and methodological biases in social research.
Professional Background:
Visiting Associate Professor at Yale University (2008-2009). Taught at Harvard, New York University, Stevens Institute, and elsewhere. Trained in Rational Emotive Behavioral Therapy by Albert Ellis. Member, Editorial Board, Political Psychology and Member, Editorial Board, Journal for the Study of AntiSemitism. Media Appearances: National Public Radio, Voice of America, MSNBC, Fox News, ABC-TV, History Channel, News12-NJ, and others.
Education/Licensing:
Ph.D. (Social Psychology) Harvard University
M.A. (Psychology and Social Relations) Harvard University
M.A. (Comparative History) Brandeis University
B.A. (History) Brandeis University (Magna cum Laude with Highest Honors in History)
New York State Psychology License
Research Projects: religious extremism, radicalization, antisemitism, psychology of religion
Publications: Many journal articles, book reviews, newspaper columns, and conference presentations.
Webpages:
Social Psychology Network Page
Institute for the Study of Global Antisemitism and Policy

Major Book publications:
The Sons of Pigs and Apes: Muslim Antisemitism and the Conspiracy of Silence (Potomac Books, 2012/ (now) University of Nebraska Press).
Bad Faith: The Danger of Religious Extremism (Prometheus Books, 2007)
Stack and Sway: The New Science of Jury Consulting (Westview Press, 2002; 2004 – Basic Books) – coauthored with Dorit F. Kressel
Mass Hate: The Global Rise of Genocide and Terror (Plenum Press, 1996; rev. ed., Westview Press, 2002 – Basic Books)
Political Psychology (Paragon House, 1993)