Psi Chi Induction Ceremony 2016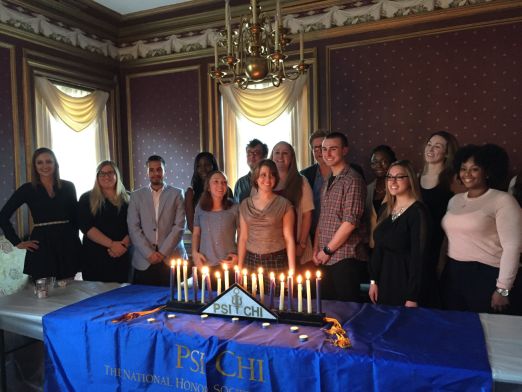 What is Psi Chi?
Psi Chi is an International Honor Society in Psychology. The William Paterson Chapter is a member of the Association of College Honor Societies and affiliated with the American Psychological Association.
Benefits of being in Psi Chi:
-Resume-building experience
-Opportunity to become a chapter leader
-Opportunities to meet professionals within the field
-Research and conference experience through the Eastern Psychological Association
-Build friendships with other psychology students
What does Psi Chi do?
-Participates in professional research and national conferences.
-Charity work within the local community
-Helps raise awareness for various organization
-Runs the Psychology mentoring program
-Provides graduate school and GRE prep presentations from the president of Psi Chi
Requirements for membership:
1.) Must complete 9 hours of psychology and 3 semesters within William Paterson
2.) Must be registered as either a Psychology major or minor (or program equivalent to such standings in the department)
3.) Undergraduate applicants must rank within the top 35% of their class (minimum 3.0) and have a minimum 3.2 GPA within their Psychology coursework.
Contact Information:
| | | |
| --- | --- | --- |
| President | Franklin Roque | |
| Vice President | Emily Guidera | |
| Secretary | Deanna Sumrein | |
| Event Planner/Coordinator | Avery Matowik | |
| Psychology Mentor Program Coordinator | | |
| Psychology Club Liaison | Salvatore Morzetta | |
Psi Chi students presenting at EPA 2015 in Philadelphia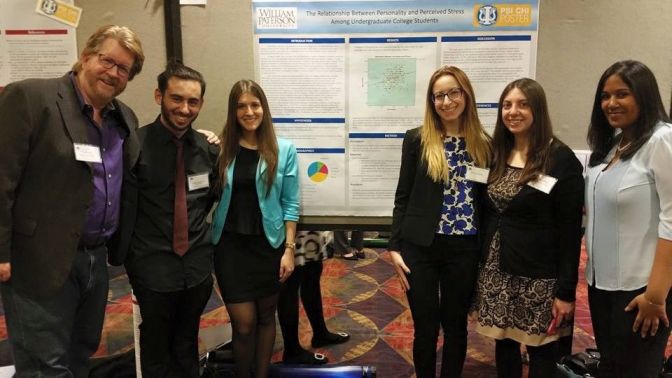 2015 Walk for Easter Seals Disability Services: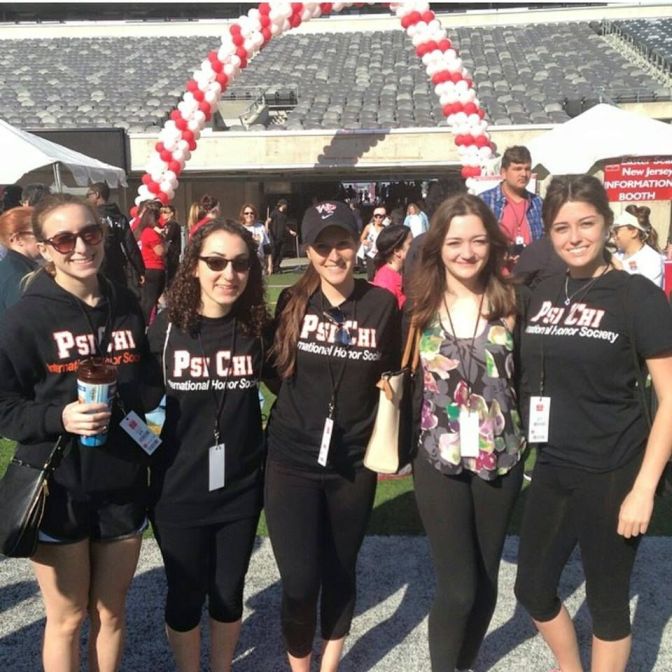 2014 Walk to End Alzheimer's: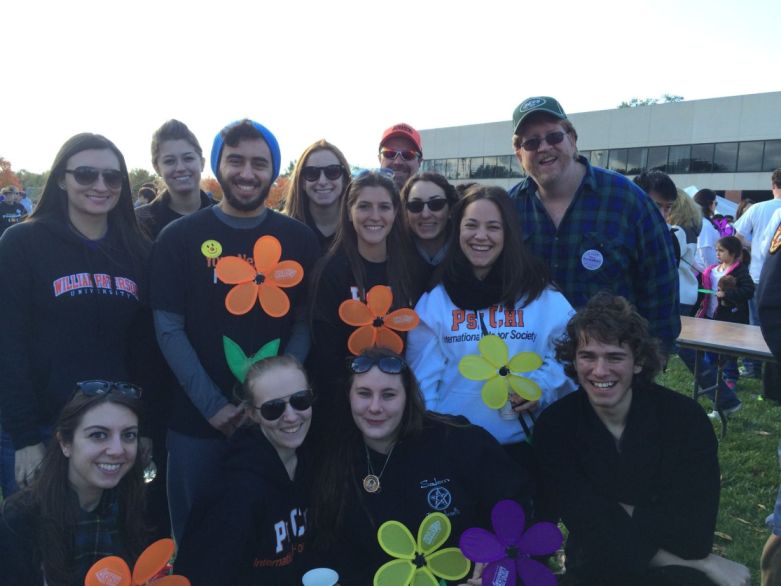 Psi Chi students presenting at EPA 2015 in Philadelphia: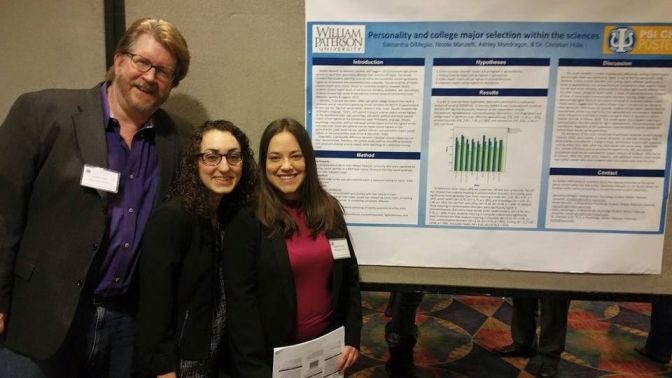 Psi Chi students presenting at APS 2015 in NYC: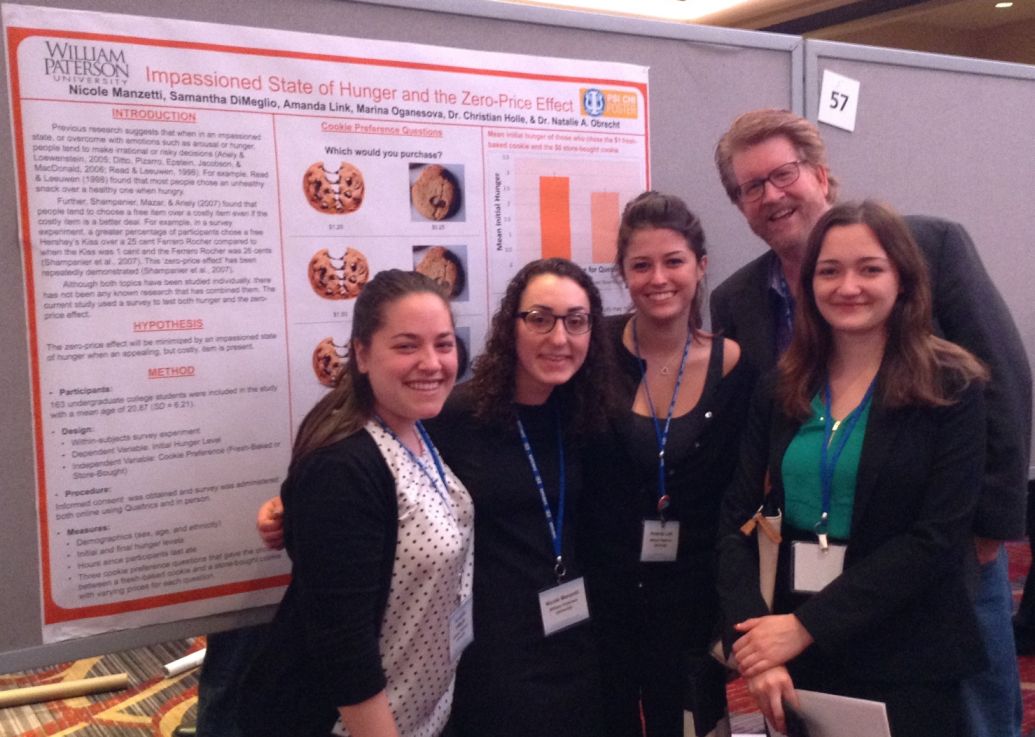 Psi Chi students presented their research at the 2014 Eastern Psychological Association (EPA) meeting in Boston: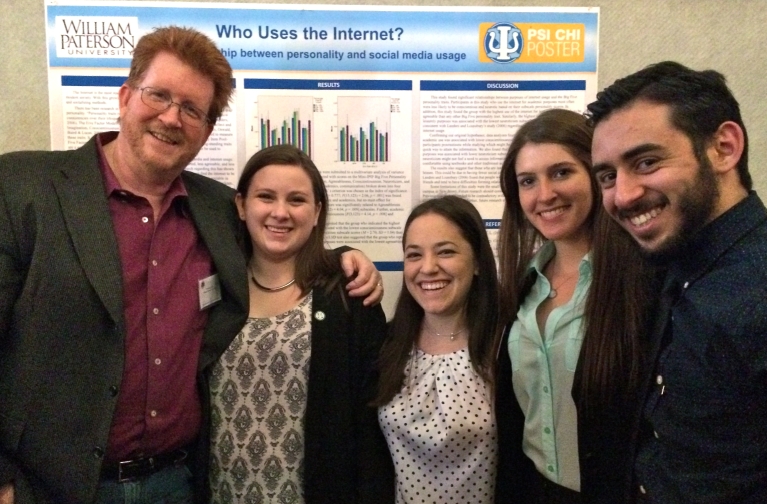 Psi Chi students at the EPA 2013: