What is Psi Chi ?

The National Honor Society in Psychology

Member of the Association of College Honor Societies

Affiliate of the American Psychological Association

Psi Chi Provides:

Resume-building experience

Opportunities to meet leaders in the field

Recent Psi Chi Projects Include:

Tutoring services for psychology students


G.R.E. preparation

Collection of clothing for the needy

Charity work in the local community
William Paterson University's Requirements for membership are:

1.

Number of hours required in psychology courses: Completion of 8 semester hours of psychology, or 6 semester hours and registration for at least 2 semester hours of psychology in addition, or equivalent credits in psychology.

2.

Registration for major or minor standing in psychology, or for a program in psychology which is equivalent to such standings.

3.

Undergraduates who are elected to Psi Chi must rank not lower than the highest 35 percent of their class in general scholarship and must have demonstrated superior scholarship in psychology.

4.

For graduate students, an average grade of "B" or better in all graduate courses, including psychology.

5.

High standards of personal behavior.

6.

Three-fourths affirmative vote of those present at a regular meeting of the chapter.
Psi Chi students presented their research at the 2014 Eastern Psychological Association (EPA) meeting in Boston: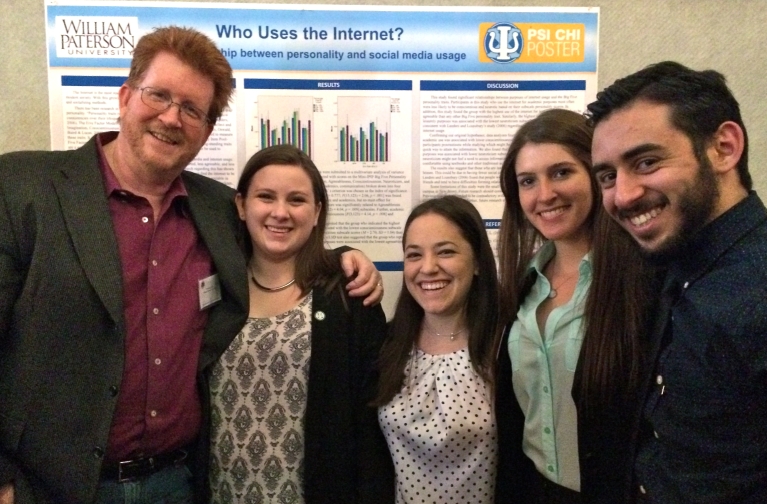 Psi Chi students at the EPA 2013: