What is Model United Nations?

Model United Nations is the most popular form of organized debate in the world. Model U.N. is a simulation of the United Nations, the world "parliament". The worldwide system is a collection of conferences, mostly in the United States, but also in many other nations, where students and adults of all ages gather and represent nations or diplomats in debating real-life world issues over the course of a day or a few days. Simulations are held throughout the year at many different college campuses.
Why would someone want to participate in a Model UN?
It's fun: you get to meet and hang out with students from other colleges.
It's stimulating: you get to bargain and argue with peers.
It's educational: you get to learn a lot about the country you represent and about the dynamics of international relations more generally.
What is a Model UN Club?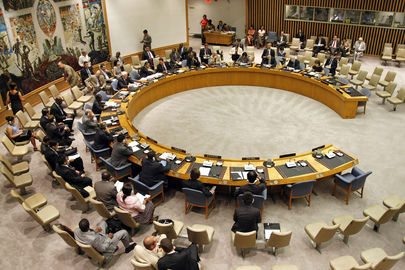 A Model UN Club is a group of students who plan to participate in Model UN simulations on other campuses. In order to prepare for these simulations, students need to meet on a regular basis to learn about the countries they will be representing and to practice debating and negotiating. Our team members have won various awards, including "best delegate" on committee, second place, and honorable mentions.
The Model UN team typically attends one conference per semester. In the past few years, during the Fall we have gone to the University of Pennsylvania Model UN Conference) in Philadelphia; in the Spring we've gone to the Harvard National Model United Nations Conference in Boston or the Five Colleges Model UN Conference at Mt. Holyoke in South Hadley, Massachusetts.
Between the Political Science Dept. and SGA funds are available to defray most of the costs of participation.
In addition, during the Spring semester we often host a Model UN Conference for 7th and 8th grade students from local middle schools. William Paterson students organize the conference and visit the middle schools to help prepare the 7th and 8th graders for the one-day conference held in April. In the past, these conferences have proven enjoyable and rewarding to all involved: The middle schoolers find it a wonderful learning experience and are especially pleased to be on a college campus for the day; and the WPU students have welcomed the opportunity to work with and mentor the middle school students.
Who Can Participate in Model UN?
Any William Paterson student, regardless of major or previous experience.
To get involved with Model UN, please contact Prof. Tesfaye.