Department of Political Science
John G. Mason
Office: Raubinger 404
Phone: 973-720-3421
Email:masonj@wpunj.edu
Office Hours: Spring 2017: Mondays and Wednesdays 2:00-3:00 pm; Mondays 5:00-6:00 pm.

Department: Political Science
Area Specialization: Comparative politics (European Union, France, European security policy), modern social theory, political economy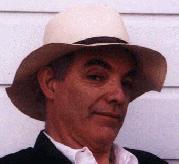 John Mason got his Bachelor's degree from New York University, an M.A. from Queens College, CUNY, and an M. Phil. and Ph.D. from the CUNY Graduate Center. He began at William Paterson in 1992. His areas of expertise are the politics of Europe and the former Soviet Union and American security policy. He is Professor of Politics and the Chair of the Political Science Department. He is also a Visiting Scholar at the NYU Center for European Studies where is a member of the European Security Workshop. Dr. Mason is a on the Board of Directors of the Socialist Scholars Conference in New York and of the Institute for Transitions to Democracy in New York and Zagreb, Croatia.
A recipient of a Fulbright Senior Research Fellowship in France in 1999, Dr. Mason has been a Visiting Professor (Professeur Invité) at l'Ecole des Hautes Etudes en Sciences Sociales (EHESS) in 2001 and at l'Université de Paris VIII in 2002 and 2003. At the EHESS, he has been a member of l'Observatoire sur la Stratégie Américaine at the Centre Inter-disciplinaire de Recherche de Paix et d'Etudes Stratégiques since 1994 where he is a regular contributor to Le Débat Stratégique. In Paris, he has been a contributing member of the RAMSES research team at the French Institute for Foreign Relations, (IFRI), for the 1996, 1998, 1999, and 2000 editions as well as a regular contributor on U.S. politics and strategy to the review Esprit. In London, he contributes a monthly commentary on American domestic politics and foreign policy to the weekly, Tribune. His interviews have frequently appeared in the British, Canadian and French print and electronic media.
Among his publications, in English and in French, are "Clinton et l'exceptionalisme Americain," Variations, ed. Gilbert Achcar,(2001), "Le Débat Américain sur la Mondialisation," Le Syndicalisme dans la Mondialisation, ed. Serge le Roux (1999), "Failed Nation States" for the Foreign Policy Association's Great Decisions Annual (1996), "Le désalignement du consensus stratégique Américain," Cahiers des Etudes Stratégiques (1995); and "Mitterrand, The Socialists and French Nuclear Policy," in French Security Policy in a Disarming World, ed. Phillippe Le Prestre, (1989).
---
"Gulliver on Trial: The Iraq War and Its Domestic Fallout in the U.S." (Longer English version of "Gulliver en procès, la guerre en Irak et ses retombées aux Etats Unis," Politique Etrangère, No 3/4, Fall/Winter, Special Issue "2003, un tournant" ["2003, a turning point"], IFRI, Paris, December 2003. Also available in pdf format.)
"Letter from Woodstock," Tribune, London, November 4, 2003.
"Letter from Woodstock," Tribune, London, August 29, 2003.
"Letter from Woodstock," Tribune, London, July 29, 2003.
"Letter from Woodstock," Tribune, London, June 30, 2003.
"Letter from Woodstock," Tribune, London, June 3, 2003.
"Letter from Woodstock," Tribune, London, May 5, 2003.
"Letter from Woodstock," Tribune, London, April 7, 2003.
"Letter from Woodstock," Tribune, London, March 1, 2003.
"Letter from Woodstock," Tribune, London, Feb. 8, 2003.
"Letter from Woodstock," Tribune, London, Dec. 30, 2002.
"Letter from Woodstock," Tribune, London, Nov. 30, 2002.
"Letter from Woodstock," Tribune, London, Nov. 3, 2002.
"Letter from Woodstock," Tribune, London, Sept. 30, 2002.
"Letter from Woodstock," Tribune, London, August 30, 2002.
"Pour et contre la guerre en Irak," Le Débat Stratégique, Mai 2002.
"Vers une sécurité intérieure mondialisée?" Le Débat Stratégique, Novembre 2001.
"Clinton et la fin de l'exceptionnalisme américain?" From a Special Issue of Variations, L'introuvable "troisieme voie", Gilbert Achcar, editor, No.2, Paris, September, 2001.
"International Rescue Required," Tribune, London, August 30, 2001.
"Les tendances contradictoires de la politique étrangère des E.U." Le Débat Stratégique, Septembre 2000.
"Deux stratégies conservatrices à Washington: s'engager pour bloquer ou s'isoler pour mieux se défendre," Le Débat Stratégique, Novembre 1999.
"Neo-Isolationism in Washington?" Le Débat Stratégique, Novembre 1999.
"Bitter Victories: Clinton's America at Century's End," RAMSES 2000, IFRI/Editions Dunod, Fall 1999.
"Les effets internationaux de la crise de politique intérieure américaine" Le Débat Stratégique, Septembre 1998.
Evangelical Protestantism and the Fundamentalist Realignment in Latin America
Failing Nations: What US Response?
Cornel West and the Democratic Left After the Democrats Collapse
Articles written for l'Humanité

What changed at "Ground Zero", Sept. 15, 2001
Phone Calls from the Dead, Sept. 16, 2001
The News from the Home front: "Our Brothers and Sisters," Sept. 17, 2001
Blaming America and Political Payback, Sept. 18, 2001
We want Justice, Not Terror, Sept. 19, 2001
---