Welcome to the Advisement Information Page for Humanities and Social Sciences! While a meeting with your Academic Advisor will provide you with the most personalized information, please use this resource to supplement what you learn from advisement on your academic journey.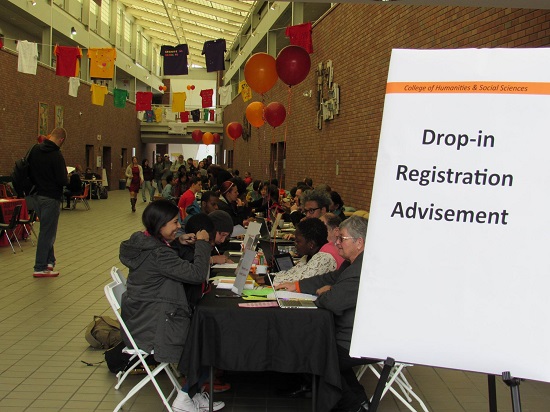 News/Events:
Congratulations on the HSS Dean's List recipients for Fall 2016!
Resume Writing • Tues., February 28, Atrium 125
Job Search • Tues., March 7, Atrium 125
Interview & Networking • Tues., March 21, Atrium 125
Mock Interviewing & Networking prep • Tues., March 28, Univ. Hall 312/13
( All above workshops 12:30-1:45 pm)
Networking Night • Tues, April 4, Univ. Commons Ballrooms, 5-7 pm
For more information about the career workshops and networking night, click here.
Drop-In Advisement, Spring 2017-
Thursday, March 30, 2017, 11:00-2:00, Atrium Lobby & 126