Department of Educational Leadership and Professional Studies
Rochelle Goldberg Kaplan, Ph.D.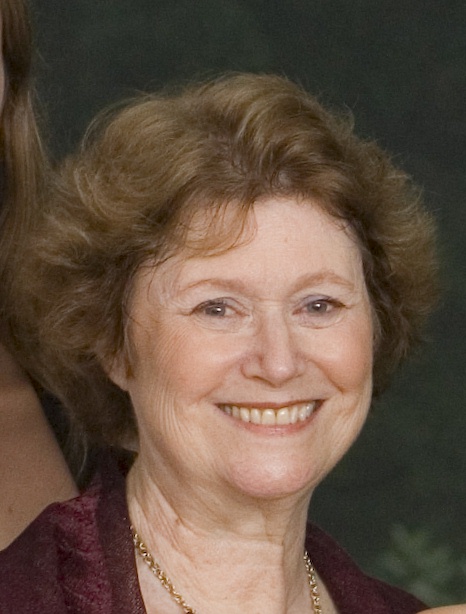 Office:
Phone:
Email:kaplanr@wpunj.edu
Office Hours:

Department: Educational Leadership and Professional Studies
Position: Professor Emerita
Area Specialization: Developmental Psychology and Children's Mathematical Thinking

Academic Degrees and Certifications
Ph.D. The Graduate Center of the City University of New York
Advanced Certificate School Psychology - City College of New York
M.A. New York University; B.A. Brooklyn College
Certifications:

K-6 General Education and Special Education Teacher, New York
School Psychologist, New York
School Psychologist, New Jersey
Professional Experience
Professor, College of Education, William Paterson University - 1988 to Present
Visiting Honorary Professor, Teachers College, Columbia University, Spring 2003
Current Teaching and Administrative Responsibilities
ELCL 6200-60, Math Clinic, Thursdays, 5-7:30 p.m.
ELCL 6300-61, Research in Education II, Tuesdays, 5-7:30 p.m.
Teaching Children Mathematics Concentration Coordinator
COE Advanced Programs Assessment Coordinator
Professional Affiliations and Activities
American Educational Research Association, Teacher as Researcher SIG (AERA)
National Council of Teachers of Mathematics (NCTM)
Northeastern Educational Research Association (NERA)
Research Interests
Characteristics and Behaviors of Effective Elementary Mathematics and Reading Teachers
The Origins and Development of Mathematical Knowledge in Children
Developing Teachers as Leaders
Selected Publications
Kaplan, R.G. & Alon.S., (February 2013). Using technology to teach equivalence. Teaching Children Mathematics.
Kaplan, Rochelle Goldberg. (2010). An investigation of the strategies and decision-making processes used By effective elementary mathematics teachers. NERA Conference Proceedings 2010.

http://digitalcommons.uconn.edu/nera_2010/18

Ginsburg, H.P., Kaplan R.G., Cannon, J., Cordero, M., Eisenband, J., Galanter, M., & Morganlander, M. (2005). Helping early childhood educators to teach mathematics. In Zaslow, M. & Martinez-Beck (Eds.), Critical Issues in Early Childhood Development. Baltimore, MD: Brookes Publishing
Feola, D., Kaplan, R.G., & Appelbaum, P. (2001). Learning from our practice. New Jersey Association of Teacher Educators Journal, 10, 29-36.
Kaplan, R.G., King, B., Dickens, N., & Stanley, V. (2000). Teacher-clinicians encourage children to think as mathematicians. Teaching Children Mathematics, 6(6), 406-411.
Appelbaum, P. & Kaplan R. (1998). An other mathematics: Object relations and the clinical interview. Journal of Curriculum Theorizing, 14(2), 35-42.
Kaplan, R.G., (1993). Multiple meanings of mathematical language as a source of students' misconceptions. The Reading Instruction Journal 36(2), 12-17.
Kaplan, R.G. (1992). Applying writing across the curriculum in teacher preparation. Issues in Education, 4, 4-13.
Ginsburg, H.P. & Kaplan, R.G., & Baroody, A. (1992). Children's mathematical thinking: Videotape workshops for educators. Evanston, IL: Everyday Learning Corporation.
Kaplan, R.G. (1991). Teaching philosophy as a factor in curriculum change. Focus on Education Journal, 1991 Edition, 13-19.
Kaplan, R.G. & Harris, C.L. (1991), Looking beyond children's affective communications: Implications for informal mathematics assessment based on two case studies. Focus on Learning Problems in Mathematics, 13(20), 45-51.
Kaplan, R.G., Yamamoto, T., & Ginsburg, H.P. (1989). Teaching mathematics concepts. In L.B. Resnick & L.E. Klopfer (Eds.), Toward the thinking curriculum: Current cognitive research, 1989 Yearbook of Association for Supervision and Curriculum Development, 59-82.
Kaplan, R.G., Burgess, P., & Ginsburg, H.P. (1988). Children's mathematical representations are not (always) mathematical. Genetic Epistemologist, 16(3), 7-14.
Kaplan, R.G., (1987). The development of mathematical thinking as a function of the interaction between affective and cognitive factors. Genetic Epistemologist, 15(3-4), 7-12.
Saxe, G. & Kaplan, R. (1981). Gesture in early counting: A developmental analysis. Perceptual and Motor Skills, 53, 851-854.