Office of Educational Enrollment and Certification
Undergraduate Certification
Undergraduate Students Enrollment Information
Please follow the links below for information concerning Education as a major.


The College of Education requires all undergraduate education students to complete three assessments (speech, hearing and writing) as required under the State of New Jersey Licensing Code.
Speech and Hearing Assessment
You must register online at: https://webapps.wpunj.edu/students/speech_hearing/. Please report to the Speech and hearing clinic in Hunziker Wing 7C for your speech and hearing assessment on the day and time of your appointment. You cannot change or reschedule your appointment once you have registered online. Cancellations are accepted only in the event of an emergency: 973-720-2139.
Writing Assessment*
On the date of assessment be sure to bring your college identification card and several pens/pencils. The assessment will take approximately forty-five minutes to complete. You will be informed in a letter before the end of the semester if you were unsuccessful on your writing assessment and what steps must be taken. As future classroom teachers, you must be able to model effective written and oral communication at all times. The writing assessment is used to ensure that you have adequate command of written English.

You must complete the writing assessment prior to 60 credits

.

You do not have to sign up for this assessment

. Should you need more information, please contact the department of Education Enrollment and Certification at 973-720-2139.
*The College of Education writing assessment will be replaced by the PRAXIS CORE for students with less than 60 credits or students with more than 60 credits who have not passed the College of Education Writing Assessment by August 31, 2014.
* Please visit the Undergraduate Mandatory Matriculation Assessments page for dates and times.
Please follow the above link for important praxis test information.
IMPORTANT PRAXIS UPDATES
NEW! PRAXIS II CHANGES AS OF 9/1/2013

PRAXIS II State Requirement Changes:

Middle School Math
K-12 Subject Math
Middle School Language Arts
K-12 English

The New Jersey Department of Education has announced several new PRAXIS II exams effective SEPTEMBER 1, 2013 (see below).

Candidates who have taken and passed the previous Praxis II for any of the areas listed below, prior to September 1, 2013, will be able to use those scores for licensure and do NOT need to take the new exams.

CANDIDATES WHO HAVE NOT TAKEN THE CURRENT PRAXIS II TEST for these particular areas, PRIOR TO SEPTEMBER 1, 2013, WILL BE REQUIRED TO PASS THE NEW EXAM AND ADHERE TO THE NEW PASSING GUIDELINES- NO EXCEPTIONS! PASSING REQUIRED PRAXIS TEST(S) SCORES MUST BE OBTAINED TO STUDENT TEACH."

New Praxis Test Information (Effective September 1, 2013) Praxis Test Test Code New Passing Score:

Middle School Mathematics 5169 qualifying score 165
K-12 Mathematics 5161 qualifying score 160
Middle School English Language Arts 5047 qualifying score 164
K-12 English Language Arts 5038 qualifying score 167

The information in the chart above is derived from an attachment on the NJ Department of Education's Office of Licensure and Credential (homepage item: Amendments to the Licensure Code Effective July 2, 2013)
Application for Certification:
Applications are available on line on the New Jersey Licensure and Praxis Information Page.
Completed applications are to be returned to the Office of Certification during the final semester in program.
Submission deadlines are as follows: Fall - October 1; Spring - March 1; Summer - June 1.
All applications must be notarized prior to submitting to the Office.
If your certification area requires a Praxis II exam, please submit your application regardless of your achievement on the examination
The State will not issue a license to teach without completing a teacher education program, passing the necessary Praxis II exam(s) (if required for your area), a bachelor's degree and a major appropriate to the area of certification.

Letters of Program Completion
Letters of Completion and/or Recommendations for Certification will not be submitted until:
degrees are posted;
student teaching reports are received; and
Praxis scores are submitted to Certification
Important Reminders
Practicum and Student Teaching

Do not forget to apply for practicum and student teaching through the Office of Field Experiences -- applications must be submitted one year in advance.
DO NOT FORGET TO apply for graduation
Submission deadlines are as follows: January graduation - October 1; May graduation - February 1; August graduation - June 1
The William Paterson Writing Center has a multitude of resources available to assist with grammar, writing assistance for ESL students, and writing exercises. For further information please click here: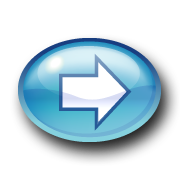 William Paterson University
300 Pompton Road
Wayne, New Jersey 07470
973-720-2000