University Galleries and Collections
Current Exhibitions
April 22 – June 6, 2013
Opening reception / SAA Award Ceremony: Thursday, April 25, 2013, 12:30 – 2:00pm
Court and South Galleries
Profiles of the Future – Student Art Association Exhibition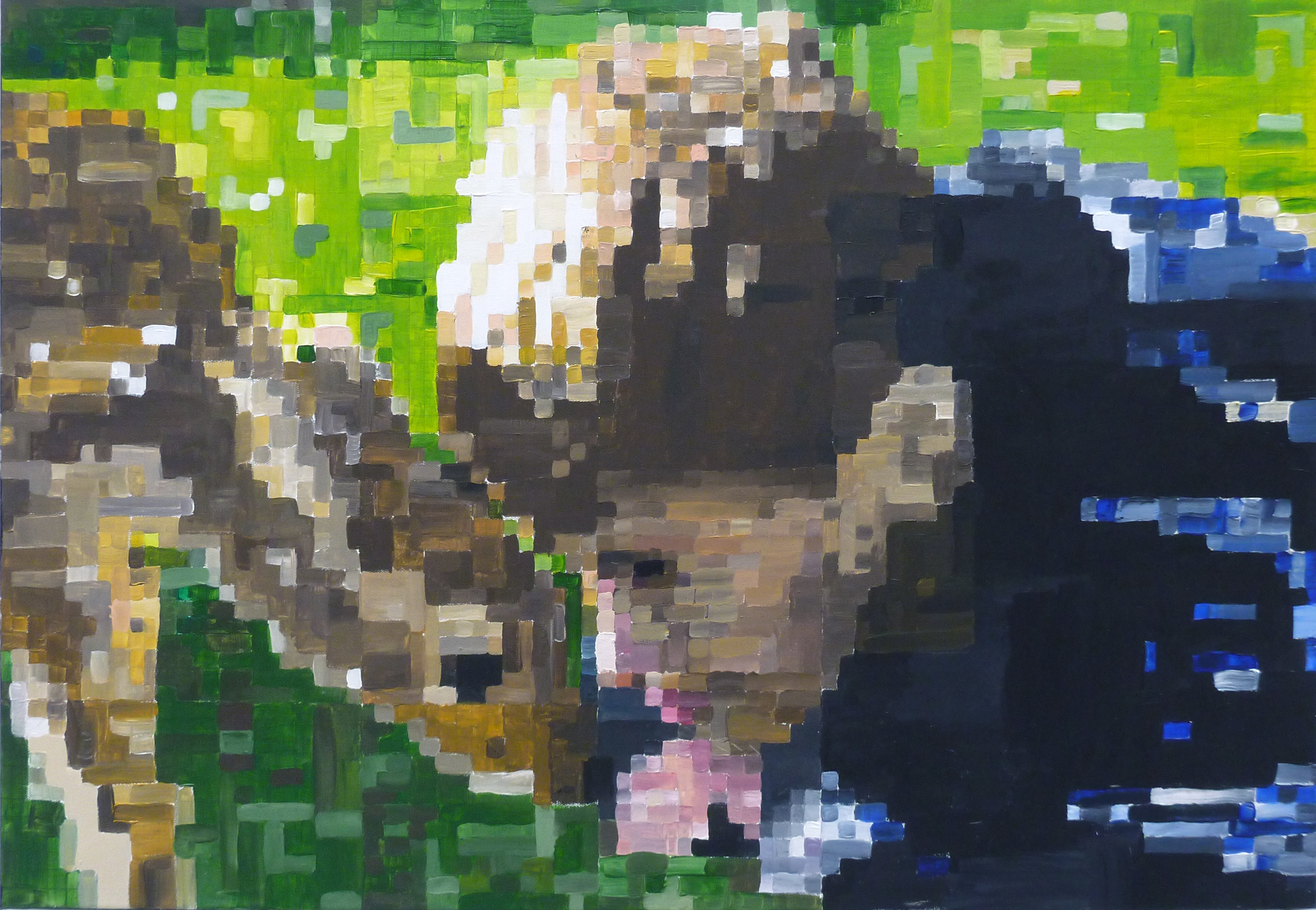 Kelly Bogucz, My Best Friend, 2011, Acrylic on canvas, 28 x 38 inches

In collaboration with the WPU Art Department, this exhibition presents undergraduate student artwork in media ranging from graphic design to photography, printmaking, painting, and sculpture.
Artists:
Rachel Ambrogio, Alysha Bartunek, Kelly Bogucz, Brian Burak, Michael Calabro, Elizabeth Cannizzaro, Jahmar Chance, Daniel Chu, Sean Cowie, Kayla Dailey, Keri Davis, Melanie Davis, Glangel DeLaHoz, Christina Dellosso, Jesse Dougherty, Kathleen Gallagher, Lindsay Gotthold, B. Curtis Grayson III, Jennifer Hastings, James Knepper, Mitsuhiro Kono, Hongrui Li, Robert Madson, Kimberly Pertuz, John Prehart, Yasmeen Rasheed, Casandra Rodriguez, Nicole Schuitema, Kathleen Sciame, Richard Serrano, Tony Shenderovich, Katherine Sikorski, Mary Skretkowicz, Allison Sosinsky, Salvatore Spaltro, Jessica Talos, Christian Tandazo, Patt Tanner, Crista Terrizzi, Sean Tulner, Kali Wallace, Donna Weber, and William Wiggins.
Click here for a complete list of award winners from the SAA exhibition.
---

East Gallery
The Indignant Eye: Prints of Social Protest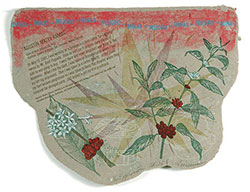 John L. Risseeuw, La Explosión, 2003, Mixed media on handmade paper

Curated by Alejandro Anreus, William Paterson professor of art, this exhibition is drawn from the Special Collection of the Newark Public Library and showcases politically oriented graphics from the eighteenth century to the present-day. The exhibition is organized in conjunction with the 100th Anniversary of 1913 Paterson Silk Strike, a pivotal event in American Labor History.
Book Launch Party
Tuesday, April 30, 2013, 12:30 - 2:00 pm
Join us in celebrating the launch of art faculty publications:
Mexican Muralism: A Critical History by Alejandro Anreus, Ph.D.
Pieter Bruegel and the Culture of the Early Modern Dinner Party by Claudia Goldstein, Ph.D.
Icons of Irishness from the Middle Ages to the Modern World by Dr. Maggie Williams, Ph.D.
William Paterson University
300 Pompton Road
Wayne, New Jersey 07470
973-720-2000