University Galleries and Collections
Ink, Press, Repeat: National Juried Printmaking and Book Art Exhibition
September 6 - October 14, 2016
Juried by Phil Sanders, Director of PS Marlowe and former Master Printer of Robert Blackburn Printmaking Workshop, this exhibition presents a selection of contemporary prints and artists' books.
---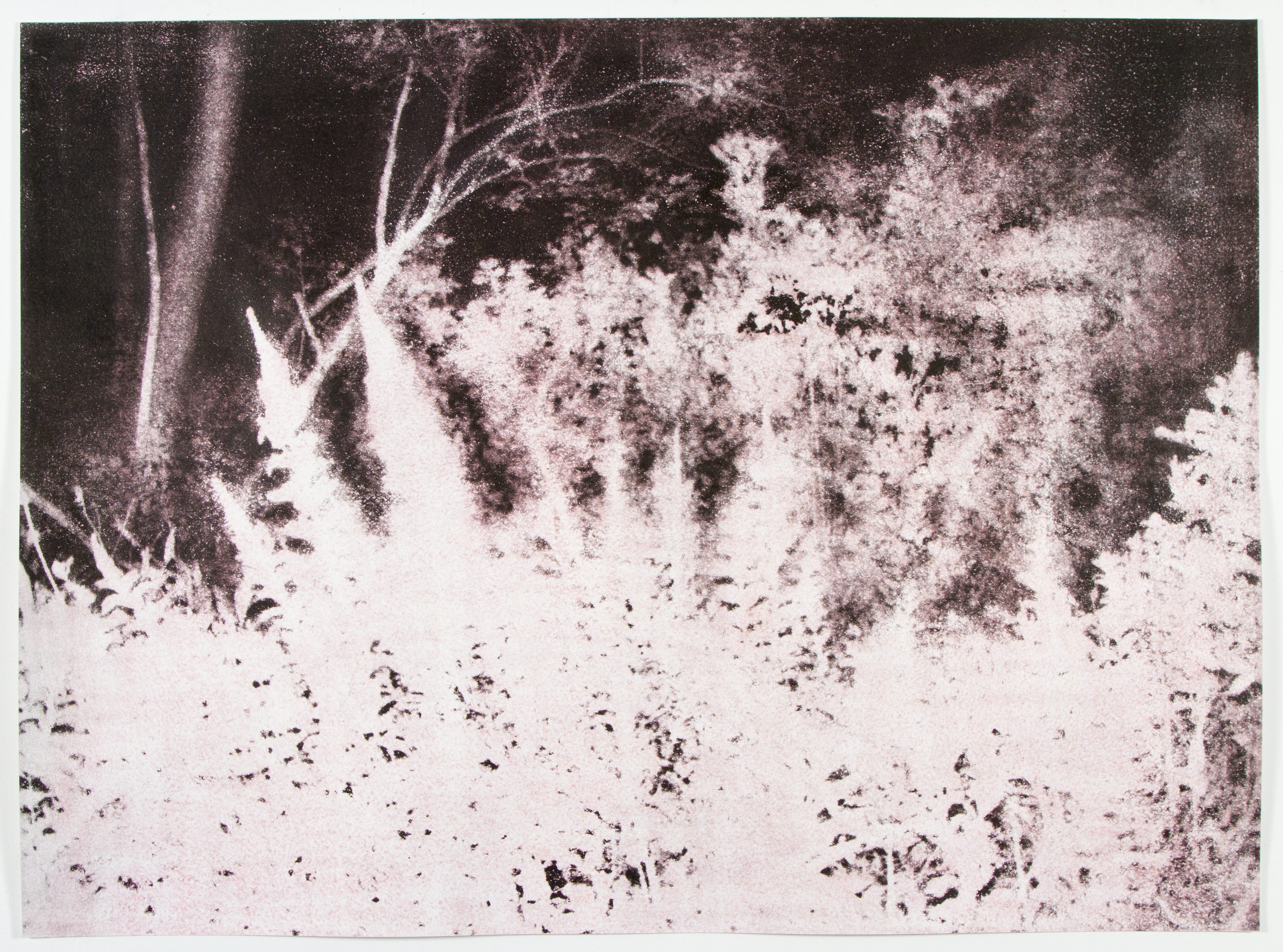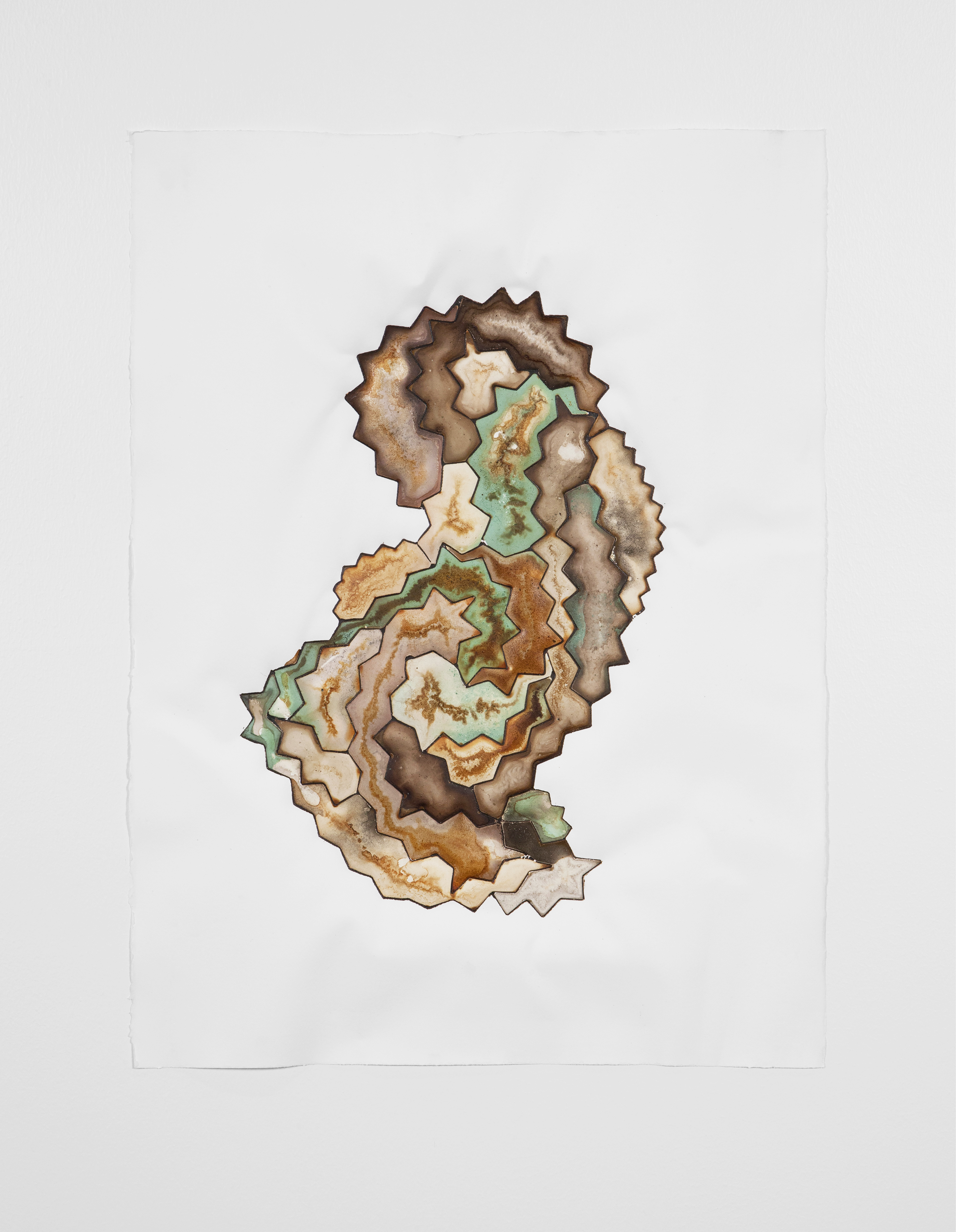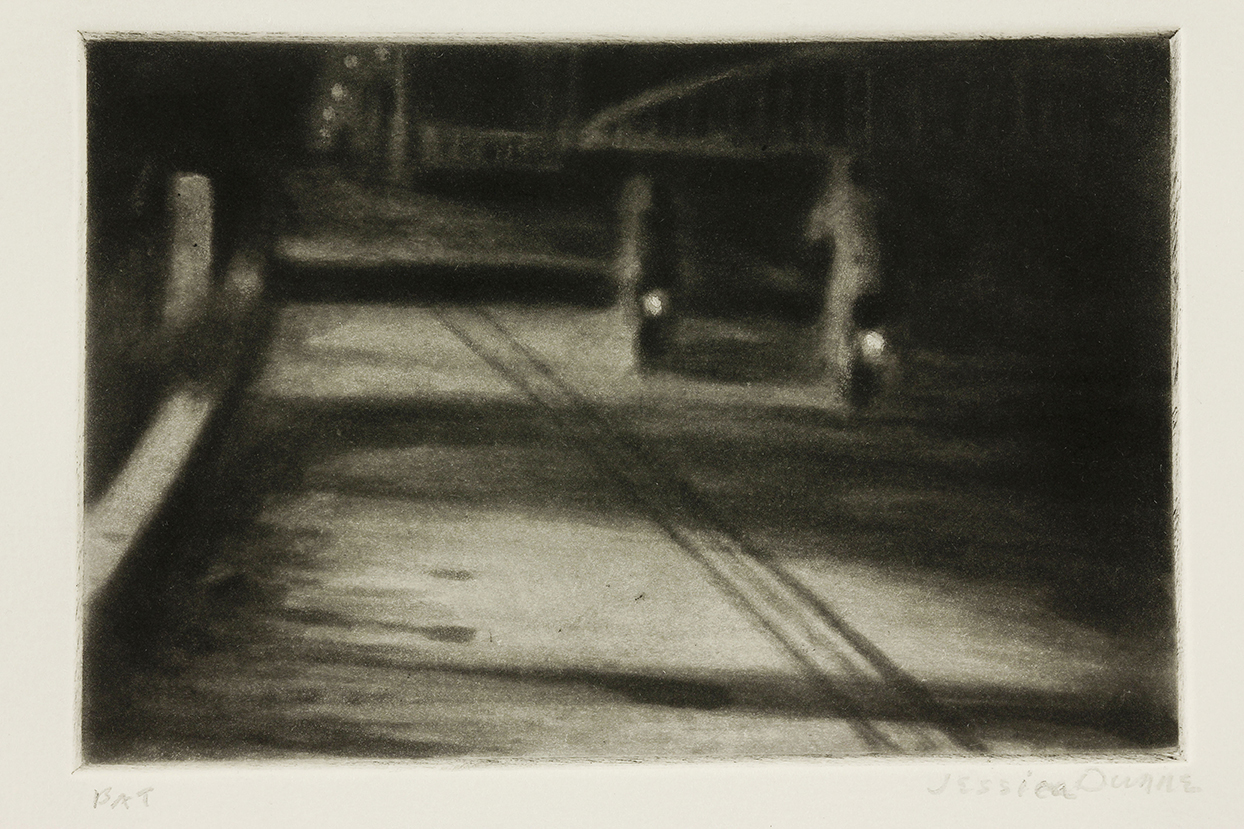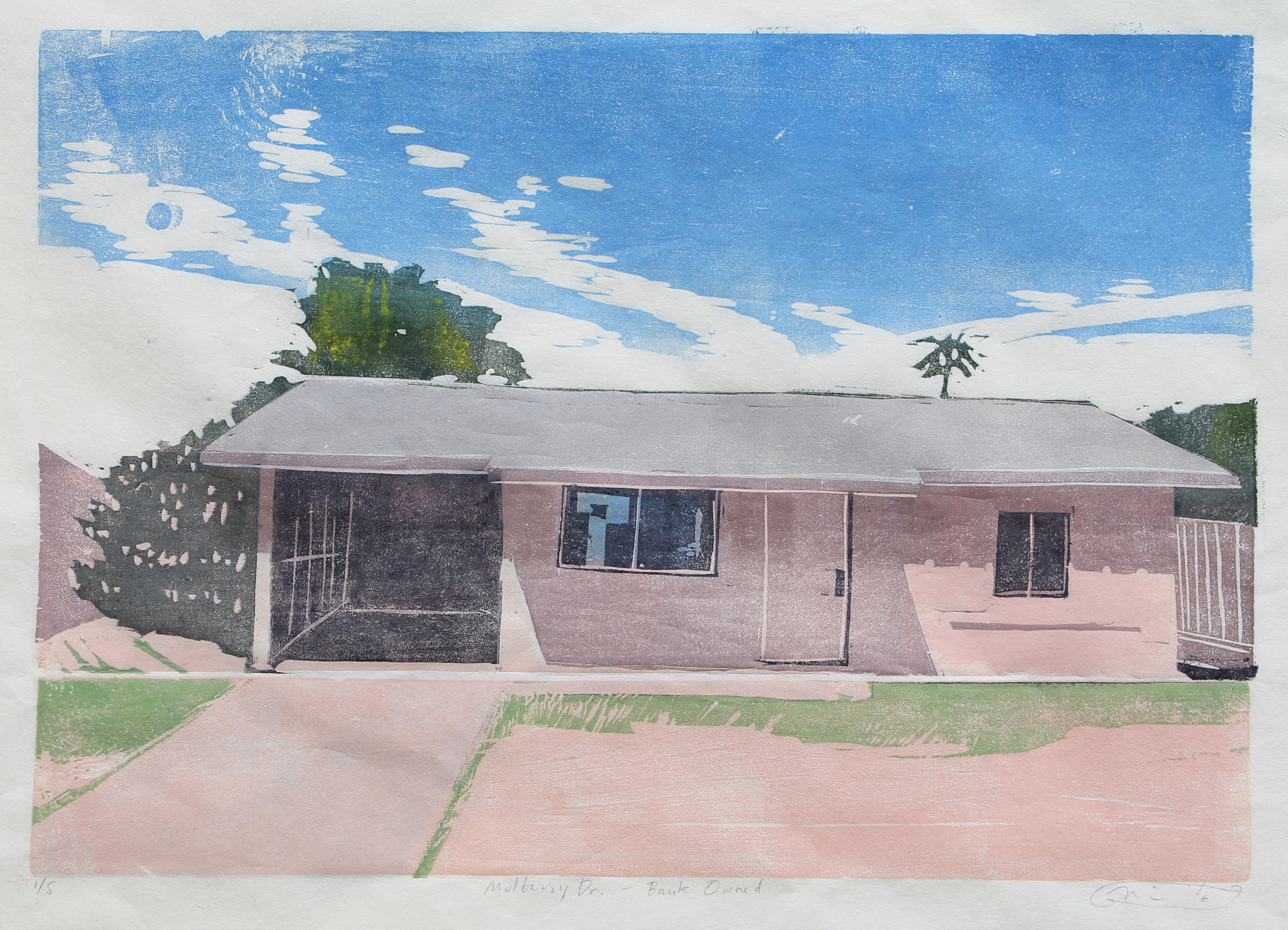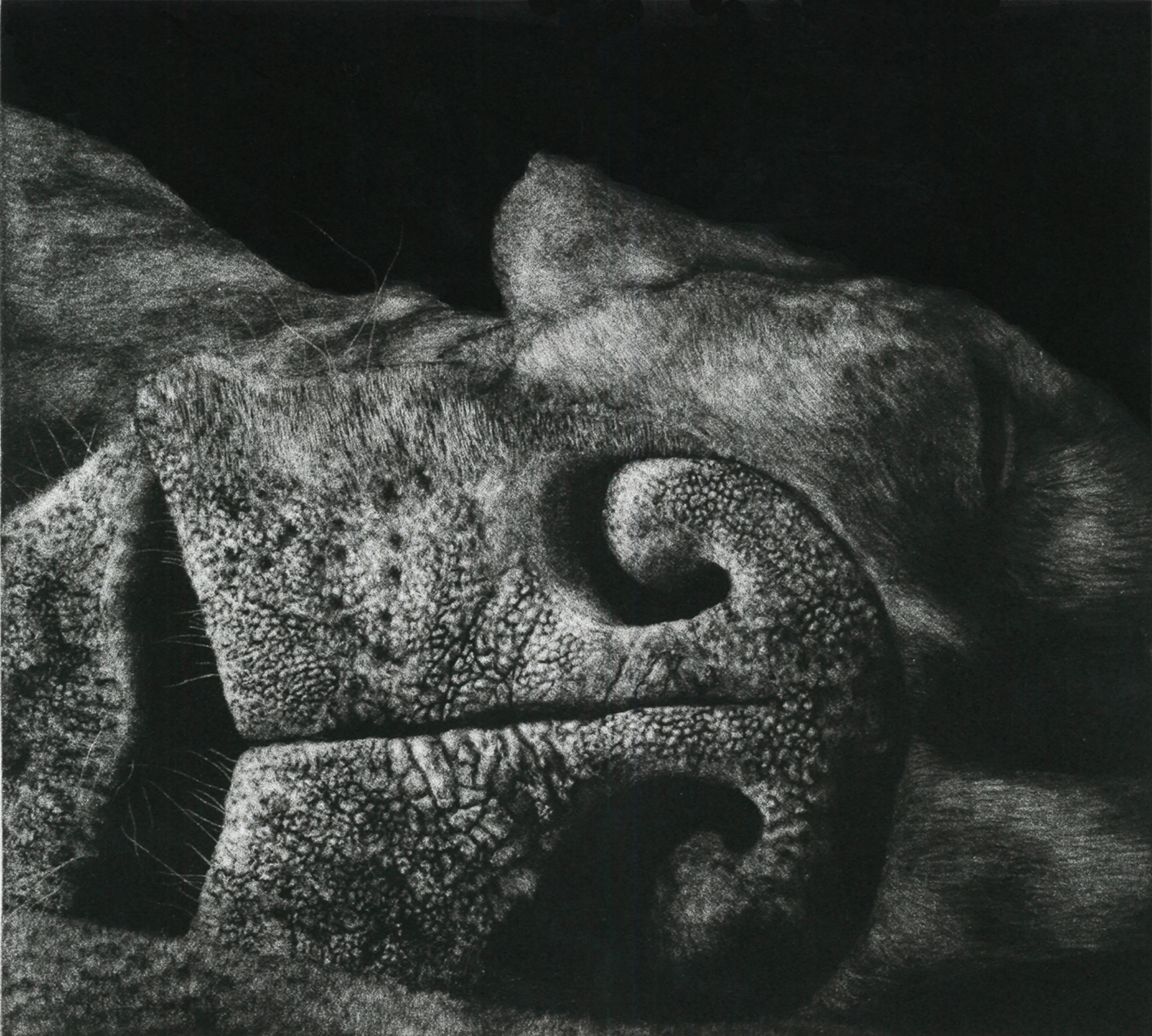 Press Release
Ink, Press, Repeat, a national juried exhibition of traditional and digital print media and book art by 48 professional artists from across the United States, will be on view at the William Paterson University Galleries from September 6 through October 14, 2016. Gallery hours are Monday through Friday, 10 a.m. to 5 p.m. and on select Sundays including September 18 and 25, and October 2 and 9 from noon to 4 p.m. Admission is free. An opening reception for the exhibit will be held on Sunday, September 18, from 2 to 4 p.m.
The exhibition, in the South and East Galleries of the University's Ben Shahn Center for the Visual Arts, includes a variety of printmaking media such as aquatint, etching, mezzotint, monotype/monoprint, lithograph, photogravure, serigraph, screen print, silkscreen, and woodcut. The exhibition was juried by Phil Sanders, director of PS Marlowe and former master printer of Robert Blackburn Printmaking Workshop. Sanders selected 60 artworks by 48 artists hailing from 16 states.
According to Sanders, the artists in Ink, Press, Repeat explore and master the medium, often incorporating old printmaking techniques with the use of new tools and processes. "The guiding force behind selection was artistic mastery of craft allowing process to be a supporting detail not a defining element: works of art that happen to be prints," he says. "These artists have taken advantage of the unique qualities in printmaking, propelling the medium forward. They are tied together by each artist's individual commitment to be true to their own voice and desire to communicate it with precision."
The grand-prize winner is Glen Baldridge of Brooklyn, New York, who will receive a solo exhibition in the University Galleries. Inspired by his rural upbringing in Montana, Baldridge creates haunting landscapes that combine photography, drawing, and printmaking. Using a game camera at night, he captures high-contrast images of flora and fauna. He then screenprints the photographs onto paper embellished with graphite and watercolor. By erasing portions of the graphite, the artwork acquires a mysterious glow.
The cash prize recipients are Terry Conrad of Round Lake, New York; Jessica Dunne of San Francisco, California; Nina Jordan of New York, New York; and Kirsten Flaherty of Brooklyn, New York.
Other artists in the exhibition are Carol Acquilano, Diane Alire, David Avery, Caitlin Cocco, Amy Cousins, Michael DalCerro, Liandra T. De Matas, Francesca DeMasi-Mucciolo, James Dormer, Megan Duffy, Momma Tried, Eduardo Fausti, Eileen Ferera, Chris Flynn, Timothy Frerichs, Terri Fridkin, Karla Hackenmiller, Frank Hamrick, Art Hazelwood, Sue Heatley, Kristina Key, Lauren Rose Kinney, Michael Krueger, David Lantow, Woody Leslie, Emily Lombardo, Val Lucas, Helene Manzo, Larry McKim, Barbara Milman, Ursula West Minervini, Lauren Orchowski, Tony Ortega, Lisa Rappoport, Henry Roux, Emma Safir, Rocco Scary, Kenneth Schnall, Robin Sherin, Tatiana Simonova, William Waitzman, Mary Walker, and Angela Young.
Phil Sanders is the founder/director of PS Marlowe, a creative services consultancy firm and publisher of fine art projects. His former positions include: COO of The Elizabeth Foundation for the Arts, director/master printer of Robert Blackburn Printmaking Workshop, and master printer/ studio manager for ULAE. Sanders has taught business and studio courses at Stanford University, San Francisco State University, and Penland School of Crafts and trained printers at David Krut Workshop, Johannesburg, South Africa, Flying Horse Editions, Orlando, Florida, and RBPMW in New York City. Sanders' own artwork is included in the public collections of the Metropolitan Museum of Art, Yale University Art Gallery, University of New Mexico Fine Art Museum, and the Pizzuti Collection, among others.
Ink, Press, Repeat is one of two exhibitions on view concurrently in the William Paterson University Galleries. Armando Guiller: Patterns and Beauty, on view in the Court Gallery, features the work of a New Jersey-based sculptor who investigates the aesthetics found in the principles of geometry and nature.
This exhibition is made possible in part by funds from the New Jersey State Council on the Arts. The William Paterson University Galleries are wheelchair-accessible. Large-print educational materials are available. For additional information, please call the William Paterson University Galleries at 973-720-2654.