Professional Sales Faculty
________________________________________________________________________
Prabakar Kothandaraman
Executive Director and Associate Professor
Russ Berrie Institute of Professional Sales
William Paterson University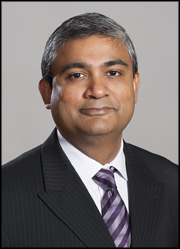 Dr. Prabakar (PK) Kothandaraman is The Executive Director of the Russ Berrie Institute of Professional Sales and an Associate Professor of Professional Sales at William Paterson University. Dr. Kothandaraman has held academic tenure-track appointments at Drexel University and the Texas A&M University and research & administrative appointments at the Harvard Business School India Research Center. In his over 15 years of academic experience, he has taught courses in the area of sales and marketing that include Marketing Strategy & Planning, Industrial Marketing and Sales, Marketing Research, Business-to-Business Marketing, Product Management, Principles of Marketing and Negotiation.

Academically, PK has earned a Ph.D. in business administration from The Pennsylvania State University, an MBA from Xavier Institute of Management, Bhubaneswar (India) and Bachelor of Engineering degree from The Birla Institute of Science & Technology, Pilani (India).
Dr. Kothandaraman started his career as a salesman and has vast key account management experience in the area of high technology selling. Many of the research issues that he focuses on have their genesis in his pre-academic sales career. His current research focuses on buyer-seller relationships, the role of salesperson in CRM and the tools organizations could use to systematically capture tacit CRM knowledge of their sales people. His earlier research contributed to the development of business models that describe competition involving groups of value-creating networks. His other areas of research focus include behavioral pricing and pricing green products.
Dr. Kothandaraman has also written several HBS case studies in marketing, retail, financial services, ethics, high technology services that have been published by the Harvard Business School Press. His research has appeared in Industrial Marketing Management, and the Thexis. He also serves on the editorial board of the Industrial Marketing Management. Dr. Kothandaraman recently served as an UNDP Research Fellow and co-authored the Case Study Initiative as part of the UNDP's 'Growing Inclusive Markets' project. He has also presented his research and won awards in leading academic conferences both here in the US and in Europe and has also been invited to present his research in several leading universities around the world.
________________________________________________________________________
William J. Healy
Visiting Professor and Executive in Residence
Russ Berrie Institute of Professional Sales
William Paterson University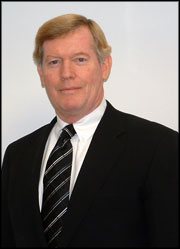 Dr. Healy is Visiting Professor - Executive in Residence with the Russ Berrie Institute for Professional Sales at William Paterson University. Dr. Healy's record of accomplishment for over thirty years is a unique blend of corporate, consulting, entrepreneurial and academic experience.
Bill's corporate achievements have focused on large-scale sales and management development, executive education, customer service training, professional certification and career development initiatives. His corporate experiences include positions as Vice President with American Express, Merrill Lynch, Shearson Lehman and Warner Communications and sales experience with CIGNA, Princeton Learning Systems, Forte Development, VMI Communications and Xerox. He has extensive experience designing and delivering programs on sales training, interpersonal communications, customer service, motivation, conflict resolution, business development strategy and negotiation.
Dr. Healy's major consulting engagements include American Express, CitiGroup, Merrill Lynch, NationsBank, Prudential, Donaldson, Lufkin Jenrette / Pershing, Air Canada, Reuters, Canadian Postal Service; and among professional associations The American Institute of Certified Public Accounts (AICPA), The National Association of Life Underwriters, The American College, Chauncy Group International and Educational Testing Service (ETS).
As an entrepreneur, he created and managed three successful businesses. Bill was President and Founder of Princeton Learning Systems and The Financial Services University and recently initiated and completed the sale of these businesses. As president of VMI Communications and most recently Forte Development, Bill has designed and implemented numerous sales training, professional certification, executive education, entrepreneurial mentoring and business development coaching programs with a wide range of client companies, franchise operators and consulting firms.
Academically , Dr. Healy has earned Ed.D., M.S., M.A., and B.A. degrees in Education, Industrial and Organizational Psychology and Applied Psychology. Bill created the "Strategic Learning Blueprint Process", is co-author of "Making Deals - The Business of Negotiation" (Simon & Schuster) and has conducted extensive research on corporate culture, career management, organizational change, curriculum design, classroom and technology based course delivery, proficiency assessment and professional certification.
Bill has received numerous industry and national awards including The Society for Applied Learning, Mid-Atlantic Technology Council, N.J. Entrepreneurial Network, National Society for Performance and Instruction, Entrepreneur Magazine, Wall Street Technology Association and The US Distance Learning Association. Bill conducts numerous regional, national and international seminars for corporate clients and professional associations and is a frequent speaker at sales and management conferences.
________________________________________________________________________
Tim Werkley
Visiting Professor and Executive in Residence
Russ Berrie Institute of Professional Sales
William Paterson University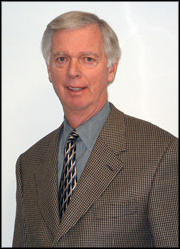 Prof. Werkley is an Executive in residence with the Russ Berrie Institute of Professional sales at William Paterson University. He had previously been an Adjunct Professor at WPU in the Marketing and Management Department teaching Marketing Communications, Principles in Marketing and Ethics in Business over a 3 year period.
His educational background includes both a B.S. in Advertising and Masters in Business Administration from Fairleigh Dickinson, as well as a degree from the Dale Carnegie Institute.
After employment in various sales and management positions with Goodyear Tire and Rubber, Becton Dickinson, Imco Container and Stone Container he started his own company Swan Packaging, Inc in 1980 as a packaging broker and manufacturer's representative.
In 1986 he and his wife Loretta formed Swan Packaging Fulfillment, a contract packaging and product fulfillment company which relocated to Wayne in 1990 and has grown to employ 40+ people and occupy a 60,000 sq. ft. warehouse facility. His professional memberships include The Direct Marketing Association, Fulfillment Management Association, Direct Mail Club of N.Y., N.J. Packaging Executives Club and membership in the New Jersey Business and Industry Association. In 2005 he transitioned the business to his son Timothy S. Werkley, a graduate of Lafayette College as well as a MBA from WPU.
As a lifelong resident of Wayne he has been active in both business and community affairs. A 15 year member of the Tri-County Chamber of Commerce he served as its Chairman of the Board in 1995-6 and later as Vice President of Finance from 1996-2005.
His community service included a two year term as Vice President of Finance of St. Joseph Hospital- Wayne and he presently serves as a member of the finance committee of the St Joseph Health Care System.
His interests include golf as a member of the Glen Ridge Country Club and fishing with family and friends in Pines Lake.
________________________________________________________________________
Sudha Mani
Assistant Professor
Russ Berrie Institute of Professional Sales
William Paterson University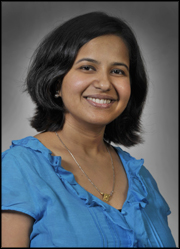 Dr. Sudha Mani is a faculty at the Russ Berrie Institute of Professional Sales at William Paterson University since Fall 2012. Her research interests lie in the management of domestic and international inter-organizational relationships. In particular, she adopts a quantitative approach to understand the initiation and maintenance of formal ties (alliances and channel relationships) and the performance implications of such ties. For instance, her research in the bio-pharmaceutical industry provides managers with a realistic assessment of both the upside and downside to alliance formation. Her work on franchise relationships throws light on how interfirm relationships characterized by high interdependence affect firm survival. She is also working in the area of salesforce compensation and salesforce governance.

She earned her PhD in Marketing from the Ivey School of Business, University of Western Ontario, Canada. She earned her Master's degree in Business Economics and Bachelor's degree in Commerce from the University of Delhi, India.

Sudha's research has appeared in the Strategic Management Journal. Sudha was a research fellow at the Ivey Biotechnology Center. She has also won awards for her research including, the Best Track Paper at the AMA Summer Marketing Educators' Conference and the ISBM doctoral dissertation award. Prior to earning her PhD, Sudha worked as an account manager for an advertising agency in India. For over four years she was responsible for managing various key accounts for the company.
________________________________________________________________________
Bahar Ashnai
Assistant Professor
Russ Berrie Institute of Professional Sales
William Paterson University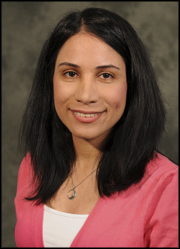 Dr. Bahar Ashnai has completed her PhD at Manchester Business School, at University of Manchester in the UK. She has joined the Department of Professional Sales in the Cotsakos College of Business at William Paterson University in September 2012. Bahar has completed a bachelor's degree in Electrical Engineering in Shahid Beheshti University in Iran, and a master's degree in Marketing and Electronic Commerce in Lulea University of Technology in Sweden. She has been a research assistant and PhD candidate at Manchester Business School since August 2007. She has published in peer-reviewed journals (including Industrial Marketing Management, Journal of Business and Industrial Marketing, Marketing Intelligence and Planning and Total Quality Management and Business Excellence), has presented at a number of conferences (including American Marketing Association, Industrial Marketing and Purchasing, Society for Marketing Advances and Academy of Marketing Science) and won several awards (including the Best Paper Award for B2B/CRM Track at Society for Marketing Advances 2011 and 2010, the Literati Network Outstanding Paper Award for Excellence 2010, and the Pearson Education Best Abstract Award 2007).
Her primary research and teaching interests are Business-to-Business Marketing and Selling, Sales, Buyer-Seller Relationships, International Marketing/Selling and Quantitative Methods. Her research contributes to understanding how businesses can enhance their sales growth and performance, successfully manage buyer-seller relationships, manage and handle complaints, build trust, motivate cooperative behavior in business relationships and networks, and improve interfunctional collaboration. It has further implications with regard to selecting and training the personnel, including salespeople; also how firms can successfully practice sales and marketing strategies in a global and international environment.
William Paterson University
300 Pompton Road
Wayne, New Jersey 07470
973-720-2000