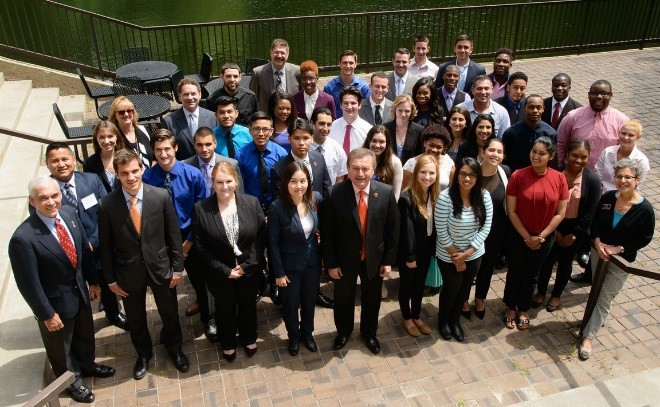 ---
COIN 2017 Boot Camp
#WPCoin2017
July 31 - August 3
---
The Cotsakos College of Business offers many experiential learning opportunities to its students including internships, business practicums, professional enrichment workshops (PE) case competitions, and mentoring programs, among others. The Crux of Industry Niche (the COIN) is an initiative that provides industry-focused and scalable boot camps to supplement the existing programs at the Cotsakos College of Business.
We are pleased to announce COIN 2017! This summer's annual industry boot camp is scheduled from Monday, July 31 through Thursday, August 3, 2017 at Cafe 1600 in the Valley Road campus. Each day, sign-in with light breakfast will begin at 8:30 AM. Workshops will run from 9:00 AM through about 3:30 PM. Lunch will be provided. We will wrap up the week on Thursday afternoon with a Barbeque Networking Event during which a drawing for several scholarships will be held.
Scholarships will be awarded during Thursday's Barbeque. William Paterson University students majoring or minoring in Business (accounting, finance, financial planning, global business, management, marketing, professional sales) or Economics and attend all 4 days will be eligible to participate in the drawing. In 2015, 9 scholarships were awarded and in 2016, 21 scholarships were awarded. It is our goal to continue building on that success for COIN 2017.
This year's focus will be on four different industry sectors:
Healthcare & Pharmaceuticals
Food Supply Chain
Retail & E-Marketing/Social Media
Banking/Financial Services.