Department of Professional Sales
Bahar Ashnai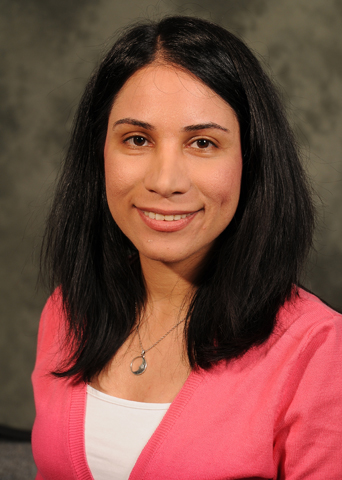 Office: V4040
Phone: 973-720-3835
Email:ashnaib@wpunj.edu
Office Hours: By appointment

Department: Professional Sales
Position: Assistant Professor
Area Specialization: Business-to-Business Marketing and Selling, Sales, Buyer-Seller Relationships, International Marketing/Selling and Quantitative Methods

Dr. Bahar Ashnai has completed her PhD at Manchester Business School, at University of Manchester in the UK. She has joined the Department of Professional Sales in the Cotsakos College of Business at William Paterson University in September 2012. Bahar has completed a bachelor's degree in Electrical Engineering in Shahid Beheshti University in Iran, and a master's degree in Marketing and Electronic Commerce in Lulea University of Technology in Sweden. She has been a research assistant and PhD candidate at Manchester Business School since August 2007. She has published in peer-reviewed journals (the publications are listed below), has presented at a number of conferences (including American Marketing Association, Industrial Marketing and Purchasing, Society for Marketing Advances and Academy of Marketing Science) and won several awards (including the Best Paper Award for B2B/CRM Track at Society for Marketing Advances 2011 and 2010, the Literati Network Outstanding Paper Award for Excellence 2010, and the Pearson Education Best Abstract Award 2007).
Her primary research and teaching interests are Business-to-Business Marketing and Selling, Sales, Buyer-Seller Relationships, International Marketing/Selling and Quantitative Methods. Her research contributes to understanding how businesses can enhance their sales growth and performance, successfully manage buyer-seller relationships, manage and handle complaints, build trust, motivate cooperative behavior in business relationships and networks, and improve interfunctional collaboration. It has further implications with regard to selecting and training the personnel, including salespeople; also how firms can successfully practice sales and marketing strategies in a global and international environment.
She enjoys travelling, swimming and playing tennis.
List of Publications:

Smirnova, M., Henneberg, S. C., Ashnai, B., Naudé, P., & Mouzas, S. (2011) Understanding the Role of Marketing-Purchasing Collaboration in Industrial Markets: The Case of Russia, Industrial Marketing Management, 40(1), 54-64.
Gruber, T., Henneberg, S. C., Ashnai, B., Naudé, P., & Reppel A. (2010) Complaint Resolution Management Expectations in an Asymmetric Business-to-Business Context, Journal of Business and Industrial Marketing, 25(5), 360-371.
Henneberg, S. C., Gruber, T., Reppel A., Ashnai, B., & Naudé, P. (2009) Complaint Management Expectations: An Online-Laddering Analysis of Small versus Large Firms, Industrial Marketing Management, 38(6), 584-598.
Ashnai, B., Smirnova, M., Kouchtch, S., Yu, O., Barnes, B. R., & Naudé, P. (2009) Assessing Relationship Quality in Four Business-to-Business Markets, Marketing Intelligence and Planning, 27(1), 86-102.
Naudé, P., Ashnai, B., Chaharsooghi, K., & Perzon, H. (2007) An Analysis of B2B Relationship Quality among Iranian Managers: A Comparison between Iranian and English Managers, Total Quality Management and Business Excellence, 18(8), 861-874.