Department of Marketing and Management Sciences
Dr. Cesar Perez-Alvarez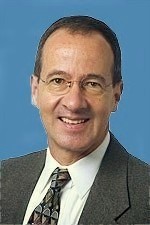 Office: V3066
Phone: 973-720-3361
Email:PerezC@wpunj.edu
Office Hours: By appointment

Department: Marketing and Management
Position: Associate Professor
Area Specialization: How cultural differences affect IT adoption, with an emphasis on computer-mediated communications, and Groupware; knowledge management and business intelligence; software engineering and user satisfaction; strategic informational systems.

Education
Ph.D. Management, Rutgers University, 1996
M.B.A. - IESA, Caracas, Venezuela, 1981
B.S. - Electronic Engineering, Universidad de Antioquia, Colombia , 1979
Representative Publications and Presentations
Refereed Journal Articles
Perez, C. (2012). Coordination as a Determinant of Performance in Virtual groups. GSTF Journal on Business Review, 1(4), 108-112.
Perez, C., Watad, M. M. (2012). The impact of Organic Processes on Group Creativity in Distributed Environments. International Journal of Knowledge, Culture & Change Management, 11(5), 287-294.
Watad, M. M., Perez, C. (2011). Cultural Differences in Information Technology Settings: Impacts on Creativity and Knowledge-Sharing. International Journal of Knowledge, Culture and Change Management, 11(4), 232-242.
Perez, C., Watad, M. M. (2010). Perceived Group Process Gains and Losses in Electronic Environments: Does Culture Matter? The International Journal of Knowledge, Culture, and Change Management, 10(3).
Perez, C. (2010). Uncertainty Avoidance, IT Perceptions, Use and Adoption: Distributed Teams in Two Cultures. Journal of Academics and Business Ethics, 8, 1-9.
Conference Proceedings
Perez, C. (2009). How Uncertainty Avoidance Impacts Groupware Appropriation (1st ed., vol. 13, pp. 43-50). New Orleans, LA: Proceedings of the Academy of Information and Management Sciences.
Perez, C. (2008). Cultural Dimensions and Group Perceptions in Electronic Environments (vol. 1, pp. 198-203). Orlando, FL: Proceedings of the 12th World Multi-Conference on Systemics, Cybernetics and Informatics.
Perez, C. (2008). Does Power Distance Affect Perceptions about Equality of Participation and Satisfaction in Distributed Groups? (2nd ed., vol. 5, pp. 1041-1048). Dallas, TX: The International Academy of Business and Public Administration Disciplines.