Department of Marketing and Management Sciences
Dr. Fuan Li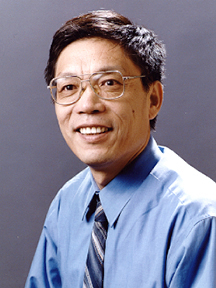 Office: V3061
Phone: 973-720-3528
Email:LiF@wpunj.edu
Office Hours: By appointment

Department: Marketing and Management
Position: Associate Professor
Area Specialization: Relationship marketing, trust advertising appeals, and cultural impacts on consumer behavior

Education
Ph D (Marketing). Florida International University
MBA (Marketing). Idaho State University,
MA (Philosophy). East China Normal University
BA (Philosophy). Shandong University,
Representative Publications and Presentations
Book Chapters
Li, F., Yang, Z., Kashyap, R. K., Zhou, N. (2015). In Lia Zarantonello and Veronique Pauwels-Delassus (Ed.), "Measurement Scale of Brand Trust" in Handbook of Brand management Scales (pp. 217-220). London and New York: Routledge, Taylor & Francis Group.
Refereed Journal Articles
Chao, M., Li, F., Chen, H. (2016). Perceived Ethicality of Moral Choice: The Impact of Ethics Codes, Moral Development and Relativism. The Nankai Business Review International, 7(2), 1-20.
Chen, S.-S., Min, J., Teng, J.-T., Li, F. (2015). Inventory and Shelf-Space Optimization for Fresh Produce with Expiration Date under Freshness-and-Stock-Dependent Demand Rate. Journal of the Operational Research Society, 67(6), 884-896.
Li, F., Xu, L., Li, T., Zhou, N. (2015). Brant Trust in a Cross-Cultural Context: Test for Robustness of an Alternative Measurement Model. Journal of Product and Brand Management, 24(5), 462-471.
Chao, C.-H., Feng, S., Li, F. (2014). The Journey from Market Orientation to New Product Performance in the Host Country: A Knowledge and Learning Perspective. Journal of Marketing Development and Competitiveness, 8(1), 62-73.
Li, T., Chao, C.-n., Li, F. (2013). Teaching International Marketing in an Experiential Learning Course: Practice and Impacts. International Journal of Education Research, 8(1), 37-48.
Wang, X., Li, F., Wei, Y. (2010). How Do They Really Help? An Empirical Study of the Role of Different Information Sources in Building Brand Trust. Journal of Global Marketing, 23, 243-252.
Li, F., Zhou, J., Kashyap, R. K., Yang, Z. (2008). Brand Trust as a Second Order Factor: An Alternative Measurement Model. International Journal of Market Research, 50(6), 817-830.
Conference Proceedings
Li, F., Chao, C.-H. (2014). The Impacts of General Ethical Values, Relativism and Moral Maturity on Chinese Managers' Moral Judgment (pp. 37-41). Wuhan: Proceedings of the China Marketing International Conference.
Chao, C.-H., Li, F. (2013). The Impacts of Culture, Institutions, and Self-Regulation on the Differences of Micro-Social Contracts: Can Chinese Marketers Accept American Marketing Association's Code of Ethics? (pp. 37-41). Xuzhou: Proceedings of China Marketing International Conference.
Li, F., Yang, X., Chao, C.-H. (2013). Integrity and Relationship Commitment: The Moderating Effect of National Culture (pp. 1696-1710). Baltimore, Maryland: Proceedings of Eastern Academy of Management Conference.
Li, T., Chao, C.-n., Li, F. (2011). Teaching international marketing in an experiential learning course: Practice and impacts (pp. 389-401). Memphis, Tennessee: The International Academy of Business and Public Administration Disciplines Conference Proceedings.
Wang, Y., Li, F., An, S. (2010). An Empirical Study of Relationship Benefit-Based Drivers of Customer Assets in the Context of China: The Mediating Role of Relationship Quality (pp. 225). Portland, OR: Proceedings of the Academy of Marketing Sciences Annual Conference.