Department of Marketing and Management Sciences
Dr. Fuan Li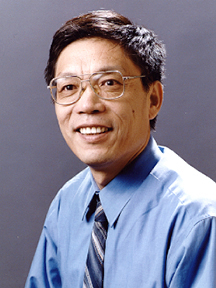 Office: V3061
Phone: 973-720-3528
Email:LiF@wpunj.edu
Office Hours: By appointment

Department: Marketing and Management
Position: Associate Professor
Area Specialization: Relationship marketing, trust advertising appeals, and cultural impacts on consumer behavior

Professional Degrees:
Ph.D., Marketing, Florida Iternational University
Previous Appointments:
Assistant Professor, Eastern Kentucky University, September 2001-July 2002
Assistant Professor, Mercyhurst College, September 1999-May 2001
Visiting Professor, St. Olaf College, September 1990-May 1991
Assistant Professor, East China Normal University, September 1985-May 1990
Primary Research Interests:
Relationship marketing, trust advertising appeals, and cultural impacts on consumer behavior.

Representative Publications:
Li, Fuan, Joe Zhou, Rajiv K. Kashyap, and Zhilin Yang, (2008) "Brand Trust as a Second Order Factor: An Alternative Measurement Model," International Journal of Market Research, 50 (6), 817-830.
Li, Fuan and Paul W. Miniard (2006), "On the Potential of Advertising to Facilitate Trust in the Advertised Brand," Journal of Advertising, 35 (4), 101-12.
Li, Fuan and Lerzan Aksoy (2006), "Dimensionality of Individualism-Collectivism and Measurement Equivalence of Triandis and Gelfand's Scale," Journal of Business and Psychology, 21(3), 1-15.
Li, Fuan and Haiyang Chen (2006), "Individualism - Collectivism, Moral Schema, and Ethical Decision Process," Journal of Business Management and Change 1 (1), 15-27.
Zhuang, Guijun, Alex S. L. Tsang, Nan Zhou, Fuan Li, and J. F. A. Nicholls (2006), "Impacts of Situational Factors on Buying Decisions in Shopping Malls: An Empirical Study with Multinational Data," European Journal of Marketing, 40 (1/2), 17-43.
Li, Fuan and Xingyuan Wang (2005), "The Influence of Individualism-Collectivism on Business Ethics," The Academic Journal of Shandong University, 54 (6), 9-15.
Fuan Li (2007), "What Is a Trusted Brand? An Exploration into the Meaning and Dimensionality of Trust-in-the-Brand," Business Research Yearbook 14 (1), 819-825.
Fuan Li and Haiyang Chen (2005), "The Impact of Collectivism and Individualism on Ethical Decision Process," Business Research Yearbook, 12 (1), 259-263.
Current Courses Offered:
MKT 210-03 Marketing Principles
Course Syllabus
Topical Resources
MKT 465-01 Marketing Research
Course Syllabus
Topical Resources
MKT 465-60 Marketing Research
Course Syllabus
Topical Resources
MKT 485-01 Marketing Practicum
Course Syllabus
Topical Resources