Department of Economics, Finance and Global Business
Dr. Sam N. Basu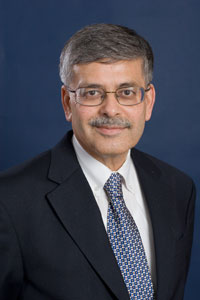 Office: VRB 3039
Phone: 973-720-3538
Email:basus1@wpunj.edu
Office Hours: by appointment

Department: Economics, Finance and GlobalBus
Position: Professor
Area Specialization: Banking, Corporate Finance, New Venture Finance, Economic Deregulation, Retirement Finance, Strategic Financial Management.

Education
Ph D, (Finance). University of Houston, 1975.
MBA, (Quantitative Methods). University of Saskatchewan, 1971.
B.Tech, (Mechanical Engineering). Indian Institute of Technology (IIT), 1966.
Representative Publications & Presentations
Refereed Journal Articles
Betts, S., Laud, R. L., Basu, S. N. (2015). The 'Business Concept' Competition as a 'Business Plan' Alternative for New and Growing Entrepreneurship Programs What's the Big Idea. Journal of Entrepreneurship Education, 18(2), 53-58.
Basu, S. N., Mir, R. A., Nassiripour, A. S., Wong, C. H. (2013). Dynamic capabilities or positioning? Integrating environmental and resource-led antecedents of firm performance. Journal of Management and Marketing Research, 12, 1-16.
Conference Proceedings & Presentations
Basu, S. N., Basu, S., SIBR Conference, "Sustainable Energy," Bangkok Thailand. (June 2014).
Basu, S. N., Kashyap, R. K., Kothandaraman, P., Healy, W. J., Business Professor Teaching Summit, "The Evolution of Professional Sales as an Academic Discipline," Drexel University. (2013).
Basu, S. N., Society for Advancement of Management Conference, "Existing Level of Sophistication in Financial Environment at the Time," Society for Advancement of Management. (2012).
Laud, R. L., Betts, S., Basu, S. N. (2012). The 'business concept' competition as a 'business plan' alternative for new and growing Entrepreneurship programs: What's the big idea? (1st ed., vol. 18, pp. 73-77). New Orleans, Lousiana: Proceedings of the Academy of Entrepreneurship - Allied Academies International Conference.
Basu, S. N., Dean, L., Healy, W. J., CFP Program Directors Conference, "Implementing Professional Sales Training into the Financial Planning Curriculum," CFB Board. (2011).