Department of Accounting and Law
Dr. Andrew Nyaboga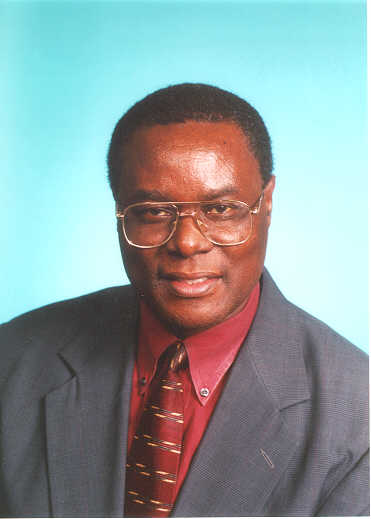 Office: V4069
Phone: 973-720-2403
Email:nyabogaa@wpunj.edu
Office Hours: by appointment

Department: Accounting and Law
Position: Professor
Area Specialization: The impact of technology on decision making.

Education
Ph.D., Information Management , Stevens Institute of Technology, 2000
MBA, Finance, Fairleigh Dickinson University , May 1988
BS, Accounting, Rutgers University, 1985
Representative Publications & Presentations
Books & Refereed Journal Articles
Nyaboga, A., Reilly, R., Gupta, U. (2015). An Introduction to Management Information Systems. Dubuque, IL: Kendall Hunt Publishing.
Nyaboga, A. B., Marwa, M., Kabata, D. (2015). Motivational factors and use of mobile payment services in Kenya. Journal of Business and Economic Studies, 21(2).
Senaji, T. A., Nyaboga, A. (2011). An Investigation of the Effect of Knowledge Management Structure on Organizational Effectiveness: The Case of Mobile Telecom Service Providers in Kenya. International Journal of Professional Practice, 2(2).
Cline, M., Guynes, C. S., Nyaboga, A. (2010). The impact of organization change on information system security. Journal of Business and Economics Research, 8(1), 59-64.
Jensen, B. K., Guynes, C. S., Nyaboga, A. (2009). The graduate MIS security course: objectives and challenges. American Journal of Business Education, 2(8), 51-54.
Reilly, R., Nyaboga, A., Guynes, C. (2009). The Importance of gender and facial information science on information system design. Journal of Business and Economics Research, 7(8), 85-90.
Nyaboga, A., Mwaura, M. (2006). E-Government: The implementation of Effective Digital Technologies To Improve The Delivery Of Government Services To Their Consumers (Citizens). Review of Business Information Systems, 10(1), 93-96.
Presentations
Nyaanga, S., Nyaboga, A. B., American Association of Behavioral and Social Science, "The Relationship Between Degree of (Task) Concurrency and Structural Dimensions in Engineering Design Processes and Production-Re-examined." (February 2016).
Nyaboga, A. B., Nyaanga, S., Gunned, The International Academy of Business and Public Administration Discipline, "A summary of appropriateness of several psychological instruments utilized in information systems research," Orlando, FL. (January 2016).