Summer Art in China 2011 Information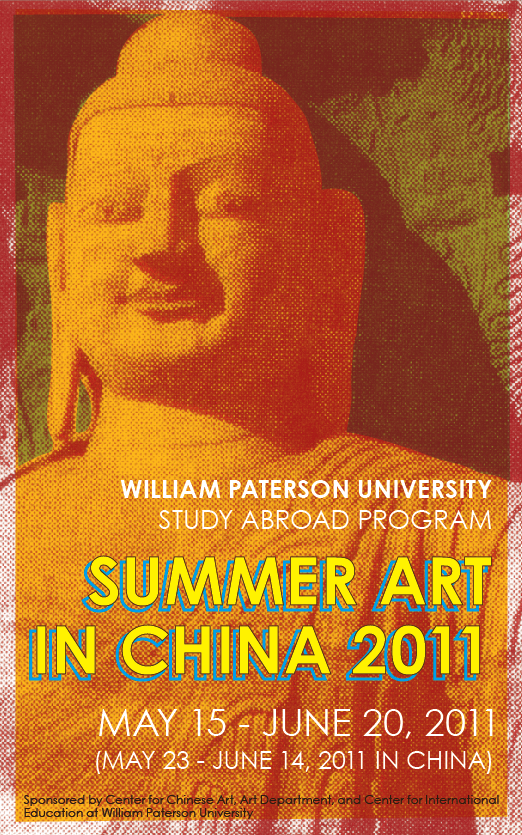 William Paterson University Study Abroad Program
Summer Art in China 2011
May 15 - June 20, 2011
(May 23 - June 14, 2011 in China)
Registration begins 11/29/10 and ends 2/10/11
Program faculty: Prof. Zhiyuan Cong and Prof. Thomas Uhlein
The following courses will be offered:
Printmaking: ARTS 230; ARTS 330; ARTS 430; ARTS 530
Chinese Ink Painging: ARTS 323; ARTS 423; ARTS 523
Special Topic: Global Design: ARTS 399; ARTS 599
The program cost is approximately $3,460 plus tuition
Students in the program who register for six credits at William Paterson Univeristy will be awarded $400 from the Margaret Lam and David Yen Fellowship
Sponsored by the Center for Chinese Art, Art Department, and Center for International Education at William Paterson University
This program made possible in part by the Margaret Lam and David Yen Fellowship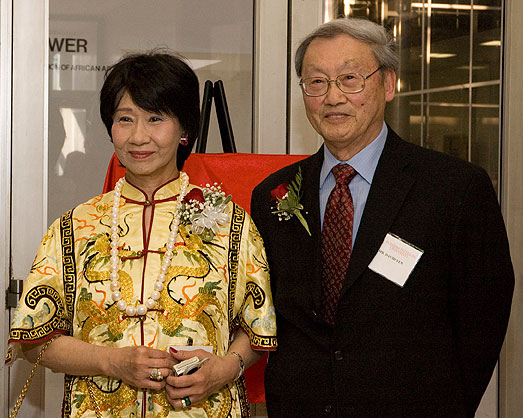 The Margaret Lam and David Yen Fellowship

Students in the program who register for six credits in Summer 2011 will be awarded $400 from the ­­Margaret Lam and David Yen Fellowship. The publication of the program's 2011 book is also supported by a Margaret Lam and David Yen grant.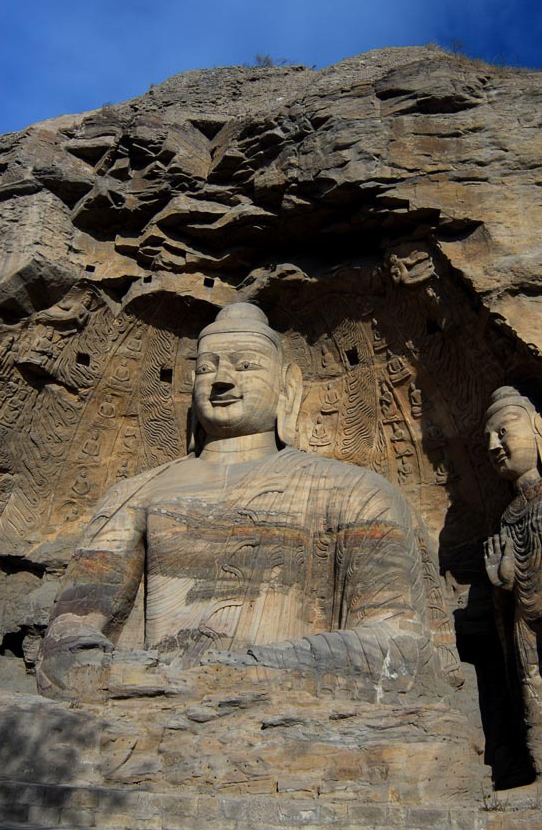 Summer Art in China, 2011, is a special study abroad program founded on the understanding and appreciation of Chinese art, which, over the course of the trip will present different lectures, demonstrations and workshops from instructors and master artists in China. The program will enable American students to view Asian culture from a new perspective and to absorb elements in a different cultural tradition from their own artistic articulation and elaboration. A secondary purpose is to encourage and prompt more frequent art exchanges between the East and West, as well as demonstrate the connection between ancient and modern traditions in the field of Chinese Art. There will also be special activities including visits to the studios of working Chinese artists, and to museums and institutes of traditional and modern art and architecture in Beijing, Datong, Wutai Mountain, North Mountain: Hen Shan, Taiyuan, Pingyao, Hukou, Huangdi Lin, Xianyan and Xi'an of China. It is a journey which investigates the resources from which Chinese culture and art are derived.
Faculty and Program Director
The Program Director will be Professor Zhiyuan Cong
This study abroad program offers over five weeks of intensive classes with faculty from William Paterson University of New Jersey, Shaanxi Provincial Government in Xian, Central Academy of Fine Arts and National History Museum of China in Beijing.
The program faculty will consist of Professor Zhiyuan Cong and Professor Thomas Uhlein
Professor Zhiyuan Cong, Director of the Program, has taught at William Paterson University as a professor of art since 1994. He was a professor at Nanjing Arts Institute from 1980 to 1988. He has had more than one hundred solo and group exhibitions in national and international exhibition spaces. A frequent visitor to China, Professor Cong has directed educational study aboard art programs for the Indianapolis Museum of Arts, Ohio State University, Indiana University, Bergen Museum and William Paterson University. In 2001, 2005 and 2008, he successfully led the Summer Art in China program with 81 graduate and undergraduate students and faculty from WPUNJ.
Professor Thomas Uhlein earned his undergraduate degree in art from Penn State University in 1996 and went on to earn his MFA in Graphic and Interactive Design from the Tyler School of Art at Temple University in 2002. Tom is currently an associate professor of art at William Paterson University where he has been teaching since 2003. His design work has received regional and national awards of excellence for page layout, poster design, and identity systems. His work has also been a part of national juried exhibitions and publications including: Print Magazine Regional Design Annual, the New Jersey Art Directors Club, the University & College Designers Association Exhibitions, and the books: LogoLounge 3 and LogoLounge Master Series.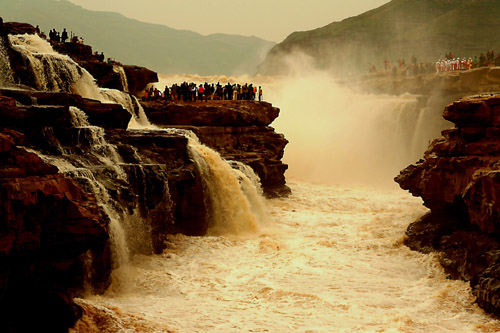 Academic Offerings
This program is available to all university students within the United States. The following courses will be offered:
Printmaking: ARTS 230; ARTS 330; ARTS 430; ARTS 530
Chinese Ink Painting: ARTS 323; ARTS 423; ARTS 523
Special Topics: Global Design: ARTS 399, ARTS 599
Program Cost: Travel in China, approximately $3,460, plus tuition*
Travel costs include:
Round-trip airfare: New York, JFK to Beijing; Xian to Beijing and to JFK.
23 days of meals (3 meals per day), hotels and dormitories (double occupancy)
All airport transfers
All transportation costs while in China (Beijing – Datong - Yingxian-Wutaishan - Taiyuan- Pingyao - Hongdong- Jixian - Huanglin- Xi'an)
Intermediate transfers and local transportation fees during field trips
Administrative fees, including those for tour site tickets, museum entry, assistants and guest lecturers.
All students in the program registered with William Paterson University should register for six credits in Summer Session I, 2011.
Students in the program who register for six credits in the Summer Art in China, 2011 program will be awarded $400 from the Margaret Lam and David Yen Fellowship.
A $375 non-refundable travel expense deposit is required for registration
* Travel fees are subject to change until ticketing and booking are final.
*Single rooms in hotel may be available for an additional fee.
The following items are NOT included in the cost: Tuition, Medical Insurance, Visa fee, and gratuities to local guides and drivers.
Important Note: Medical insurance is required for all participants and everyone must have a valid, current passport. Visas are required and will be arranged through the travel agent.
Registration begins November 29, 2010, and ends February 10, 2011
*Registration may end earlier if we have had more than 16 students sign up.
Contact the Center for Chinese Art at William Paterson University for more details or to schedule an appointment with Professor Cong.

Ben Shahn Center for the Visual Arts B-100
Tel: 973-720-2799
Email: ccart@wpunj.edu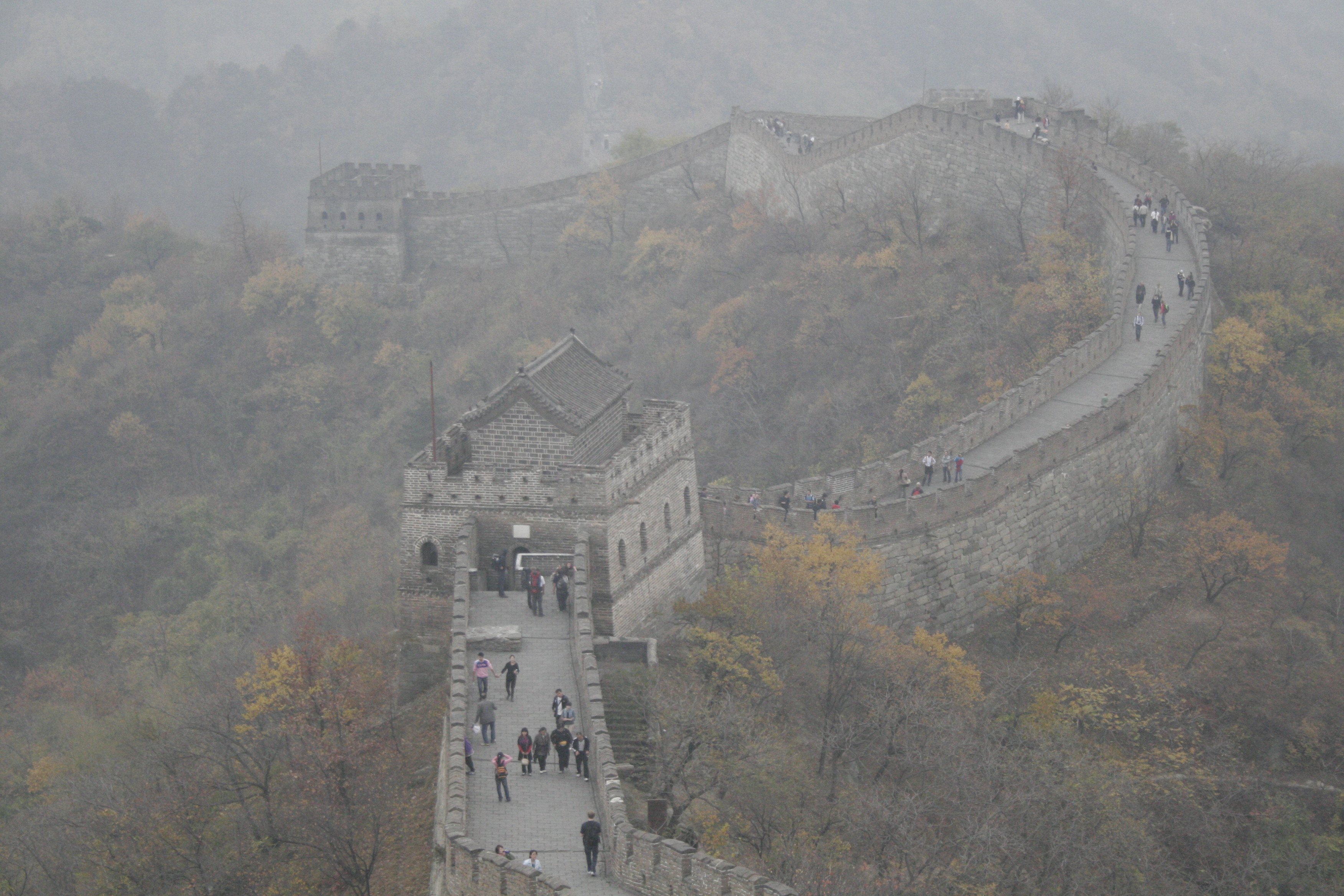 Program Description
We will focus on Chinese History, Chinese Contemporary Art and Education, Chinese Religious Art and Chinese Culture for this program. Chinese scholars have said that if you want to see modern art in China, you need to visit Beijing. If you want to see ancient Chinese art on the ground you have to visit Shanxi. If you want to see ancient Chinese art under the ground, you must visit Shaanxi. This trip will focus on Beijing, Shanxi and Shaanxi, China. It is a journey which investigates the resources from which Chinese culture and art are derived.
1. Highlighted topics of the program
A. History
By exploring the most ancient roots of Chinese history, students will understand how building on tradition has become the most valuable resource for Chinese culture and art. To truly appreciate the foundation of China, students will visit many of the oldest and most culturally relevant sites, such as the most important ancient gravesite in China, the Huangdi Mausoleum, and begin to discern the raw materials from which present Chinese culture has been built. An understanding of China's historical legacy will act as a guide through which to view the progress of Chinese art and its global influence.
B. Chinese contemporary art and art education
During the program we will investigate the fundamental role of Chinese contemporary art and art education. Students will learn how the re-discovery of China inspired the Impressionists and transformed Asian influences to more than mere chinoiserie decoration. A thorough exploration of universities, towns, and capitals in China will be made, and at each location students will analyze the relationship between ancient, modern, and contemporary Chinese art. Collaborating with Chinese National Academy of Arts, China National Academy of Painting, the National History Museum of China, and Central Academy of Fine Arts in Beijing, our students will have opportunities to visit China's best arts institutes and universities, to meet first level masters, and to see their works.
C. Chinese religious art
Students will tour sanctuaries, monasteries, temples, tombs, and sacred sites as well as visit ancient sculptures, mural paintings, and architecture to learn how Buddhist and Taoist art has shaped the cultural (and literal) landscape in China. We will visit Yungang Grottoes, one of three famous Buddhist art caves in China, the Five Terrace Mountain, one of the Four Sacred Mountains in Chinese Buddhism, and we will also visit the Northern Heng Shan, one of the Five Sacred Mountains of Taoism.
D. Culture
Throughout the course of the program Chinese culture will act as the back drop. By firsthand experience of the sights, sounds, and tastes of China, students will develop a unique relationship with, and respect for the art and history being studied. This intense investigation will enable them to put what they are learning into direct context, and appreciate how Chinese culture and art create a common thread of tradition which can be traced back to China's earliest records. Our highlight sites will include The Great Wall, Hanging Monastery, The Terra-cotta Warriors Museum, The Great Hukou Waterfall, and more.





2. Highlight on historical sites
We plan to visit cities of specific historical relevance and travel with accompanying lecturers.
The Forbidden City
Constructed from 1406 to 1420, the Forbidden City was the Chinese imperial palace from the Ming Dynasty to the end of the Qing Dynasty. It is located in the middle of Beijing, China, and now houses the Palace Museum. For almost five hundred years, it served as the home of emperors and their households, as well as the ceremonial and political centre of Chinese government.
The Great Wall
A line of fortifications extending about 2,414 km (1,500 mi) across northern China, the Great Wall was built in the third century B.C. by some 300,000 laborers (mainly criminals, conscript soldiers, and slaves). The wall proved ineffective against invaders and is today a major tourist attraction.
Yungang Grottoes
These sites in China are famous for their stone sculptures. The grottoes are located 16 kilometers to the west of Datong City in Shanxi Province, on the southern ridge of Wu Zhou Mountain. They were carved into the mountain and extend for a kilometer in length. Their carving began in the first year of the Northern Wei dynasty, or 460 AD. This is the only complete set of Northern Wei stone carving groups in China. In 2001 the site was listed as a World Cultural Heritage Site.
Yingxian Wooden Pagoda
Built in 1056 during the Liao (CE 916-1125) Dynasty, this Wooden Pagoda is located in the village of Yingxian in Shanxi Province, about 70 kilometers south of the old Liao Dynasty capital city of Datong. Yingxian Wooden Pagoda is the oldest all-wood pagoda in China, and the highest all-wood pagoda in the world, standing at 67.31 meters and with a base diameter of 30.27 meters.
The "Hanging Monastery" at Heng Shan, Shanxi
Heng Shan in Shanxi Province is sometimes known as the Northern Heng Shan, one of the Five Sacred Mountains of Taoism. The most famous temple at Hengshan is not Taoist, but is actually the Buddhist Hanging Monastery (Xuankong Si). The Hanging Monastery stands at the foot of Mt. Hengshan and is one of the most dramatic sights at Hengshan - a wooden temple clinging to the cliff side, appearing to defy gravity with only a few wooden posts as support. The Hanging Monastery, built in 491AD, has survived more than 1,400 years.
Wu-Tai Shan (Five Terrace Mountain)
Mount Wutai literally "Five Plateau Mountain" located in Shanxi, China, is one of the Four Sacred Mountains in Chinese Buddhism. The mountain is home to many of China's most important monasteries and temples. Mount Wutai's cultural heritage consists of 53 sacred monasteries, and they were inscribed as a UNESCO World Heritage Site in 2009. Mount Wutai is home to some of the oldest existent wooden buildings in China that have survived since the era of the Tang Dynasty (618–907).
Jinci Temple
It is a combination of historical cultural relics and beautiful landscapes. Jinci Temple is world-famous because it is an ancient ancestral temple, something which is rare in China.
The Great Hukou Waterfall
It is the largest waterfall on the Yellow River. The river narrows dramatically falling some 30 meters into a big stone pond, just like the neck of a bottle. It is therefore called Hukou, which means "mouth of a kettle."
Huangdi Mausoleum
It is memorial mausoleum of legendary Huangdi, is the most important ancient grave site in China. After many years' development and construction, the mausoleum became not only a mausoleum, but a key point of interest for historical Chinese culture. Huangdi, the initiator of Chinese civilization, was a great tribal leader in the final primitive society of ancient China.
The Terra-cotta Warriors Museum
The terracotta warriors were created by the first Emperor of China, Qin Shi Huang di. Though an extreme megalomaniac, this incredible figure conquered and united China from a collection of warring states to become its First Emperor. He built the Great Wall and amassed an extensive collection of great works of art. Over 8000 fantastic life-size clay warriors protected his tomb.
Beijing
The capital of China since 1949; the capital of the Yuan Dynasty (1271-1368),the Ming Dynasty (1368-1644), and the Qing Dynasty (1644-1911). We are going to visit the Palace Museum, Beihai Park, Beijing Art Museums. Introduction of the Yuan, Ming, and Qing Dynasty art history will be given, also lectures on Chinese Contemporary Art will be given. We are going to visit the Great Wall, 3,700 miles long and said to be the only man-made structure visible with the naked eye from the moon. The Under Palace. (one of tombs of Ming Emperor)
Taiyuan
The capital of Shanxi Proviance, Taiyuan was an ancient capital, constructed by Zhaojianzi in 500 BC, and was originally named Jinyang. Several Emperors came from this city, the most famous emperor is Li Shimin and his father Li Yuan, Emperor Gaozu. During the Tang Dynasty, Taiyuan was a secondary capital of China and a cultural center. The oldest existing building in the city is the Temple of Goddess inside the Jin Ci Complex; it was originally built in AD 1023 and reconstructed in AD 1102.
Xi'an
Which served as capital city through 11 dynasties spanning over 1000 years, including the Qin (221-207 BC), Western Han (206-24 BC) and the Tang dynasties (618-907). The city includes the Bell Tower, the ancient city wall, the Great Mosque, Xi'an Museum and the Stele Museum and Huaqing Hot Spring. The highlight of Xi'an is the Terra-cotta Warriors Museum, where more than 6,000 life-sized warriors and horses guard the tomb of Qin Shihuang, the first emperor of China to unify the country and complete construction of the great wall 2,200 years ago.

Preliminary Program Schedule
Part I: May 15-May 22, 2011
Intensive orientation at William Paterson University on the study tour's (1) objectives, content, and requirements and (2) preparation for the trip to China.
Sunday, May 15: Power Art Center #144, 6:00 pm -10:00 pm
Introduction to the course, requirements, supplies
Tuesday, May 17: Power Art Center #144, 6:00 pm -10:00 pm
Lecture: Modern Art: East and West Modern Art in China; the Portfolio talk.
Wednesday, May 18: Power Art Center #144, 6:00 pm -10:00 pm
Intensive orientation on the study tour
Lecture on Chinese culture and history: woodcut and Chinese ink painting;
Guest Lecturers: preparation for the trip to China
May 19-22 Reading and preparation for the trip to China
SELECTED REFERENCES ON CHINESE PAINTING (Books on Reserve)
Wen FONG. Images of the Mind. Princeton, N. J., 1984. ND 1042. F66.
Jerome Silbergeld. Chinese Painting Style: Media, Method, and Principles of Form.
Seattle and London, 1982. ND 1040. S57.
Cahill, James. Chinese Painting. New York: Rizzoli International Publications, ING,
1977. ND 1043. C28
Part II: Summer Art in China - May 23 - June 14, 2011
May 23 (Monday) Departure JFK Airport. Arrival date: 5/24/11, Beijing Airport.
May 24 (Tuesday) Arrive in Beijing and stay at Beijing's Wanghujing Hotel. Get oriented and Visit Tian-an-meng Squire, the National Great Theatre and Wanghujing Street
May 25 (Wednesday) Beijing, Wanghujing Hotel
Visit Beijing Palace Museum: the Forbidden City. Visit the National History Museum of banquet of Qing Dynasty food style at Beihai Park.
May 26 (Thursday) Beijing, Wanghujing Hotel
Visit 798 Art Galleries, Center of Chinese Contemporary Art. Chinese Ink Painting Demonstration by Liu Yong. Dinner at Wonderful Restaurant of Beijing
May 27 (Friday) Beijing, Wanghujing Hotel
Visit Printmaking studio of Central Academy of Fine Arts. Art Lecture and Demonstration by Professor Li Yang, Dean of Chinese Painting College and Dr. Wang Huangsheng, Director of Fine Art Museum of Central Academy of Fine Arts
May 28 (Saturday) Beijing, Wanghujing Hotel
Visit China National Academy of Painting, Art Lecture by President Yang Xiaoyang. Visit Yonghe Palace and Yonghe Gallery
May 29 (Sunday) Beijing, Wanghujing Hotel
Visit the Great Wall (Si-Ma-tai). Tour Shidu. Visit Chinese National Academy of Arts, Lecture by Vice President TianLiming
May 30 (Monday) Datong Hotel
Take bus from Beijing to Datong and stay at Datong Hotel. Visit Up and Down Huayan Tempels, Jiu-long-bi and Datong Museum
May 31 (Tuesday) Hunyuan Hotel
Visit Yungang Grottoes in the morning. Take bus from Datong to Hunyuan in the afternoon. Hanging
Monastery (Xuankong Si)
June 1 (Wednesday) Hunyuan Hotel
Visit Hengshan in the morning (take cable car). Beiyue Temple (1501 – 1502AD)
June 2 (Thursday) Hunyuan to Yingxian to Wu-Tai Shan, Taihua hotel
Visit Yingxian Wooden Pagoda. Visit Taihua Tamples
June 3 (Friday) Wu-Tai Shan Hotel
Visit Wuye temple, Da-bai-ta-si, Xian-tong-si, Shu-xiang-si, Guanyingdong, Jifusi, Guanghuasi.
June 4 (Saturday) Wu-Tai Shan to Taiyuan city by bus
Visit Shanxi Provincial Museum and Shuangta Si.
June 5 (Sunday) Taiyuan to Jin Ci to Qixian to Pingyao, Pingyao Hotel
Visit the Temple of Goddess inside the Jin Ci Complex. Visit Qiao-jia-da-yuan, Wang-jia-da-yuan.
June 6 (Monday) Pingyao Hotel
Old city wall, Ming and Qing street, Shuanglinsi.
June 7 (Tuesday) Take bus from Pingyao to Hongdong to Jiexian, Hotel in Jexian
Visit Da-huai-shu, Guang-sheng-si.
June 8 (Wednesday)
Take bus from Jixian to The Great Hukou Waterfall and then to Huangdi Mausoleum. Hotel in Huangdi Mausoleum.
June 9 (Thursday) From Huangdi Mausoleum to Xian, Xian hotel
Dinner for special Xian food.
June 10 (Friday) Xi'an Hotel
Visit Xi'an Museum and the Stele Museum, Xi'an city Bell tower, and the Great Mosque.
June 11 (Saturday) Xi'an Hotel
Visit the Terra-cotta Warriors Museum . Ban Po Neolithic Age Museum, and the ancient city wall. Dinner will be a traditional banquet of Xi'an dumplings.
June 12 (Sunday) Xi'an Hotel
Visit Xian Art Academy and printmaking studio. Work on catalog, shop. We will attend an evening performance at the Wild Goose Pagoda.
June 13 (Monday) Xi'an Hotel
Work on catalog, shop. Dinner of special Xian food
June 14 (Tuesday) Travel to airport for return flight to USA.
Air China - Flight CA 1858, 7:55am from Xian Airport to Beijing Capital Airport at 10:15 AM.
Air China - Flight CA 981 1:00 pm from Beijing Capital Airport to New York, JFK at 2:30 PM.
Part III: Field Projects and Program Book Design
Catalog files are due to Professor Thomas Uhlein and Professor Zhiyuan Cong by Monday, June 20, 2010.