"Leadership is action not position." - Donald H. McGannon
---
Leadership development provides a complement to academic study and can enrich a student's university experience. These opportunities focus on effective planning and communication, an appreciation for diversity, enhancing creativity, clarification of personal values and ethical behavior, and increasing self-confidence.
Students are selected each year to support the varied Orientation Programs through out the summer and early fall. Responsibilities include implementing various components like welcoming students and offering tours, and supporting special events and recreational activities. This program offers the means to improve self-confidence, broaden knowledge of Campus Life and services, and provides an active opportunity to enhance leadership skills. Interested students should contact the Office of Campus Activities, Service & Leadership by January each year to learn about how to apply for these opportunities.
Student Leadership Positions:
A variety of student leadership opportunities exist within the student government as well as the academic, social, programming and media groups that exist on campus. Beyond these club and organization opportunities, there are several committees such as theme celebrations and other university-wide programs and services. Students seeking involvement and who are not sure where to start should visit with one of the staff members in the Office of Campus Activities, Service & Leadership office to explore the opportunities.
Pioneer Leadership Institute:
First year students are invited to participate in this foundational leadership program grounded in the Social Change Model during their first two semesters on campus. The cohorts begin late September and seek to enhance the first-year experience for incoming students. The peer exchange and basic training opportunity set most on a path of leadership development and achievement here and beyond.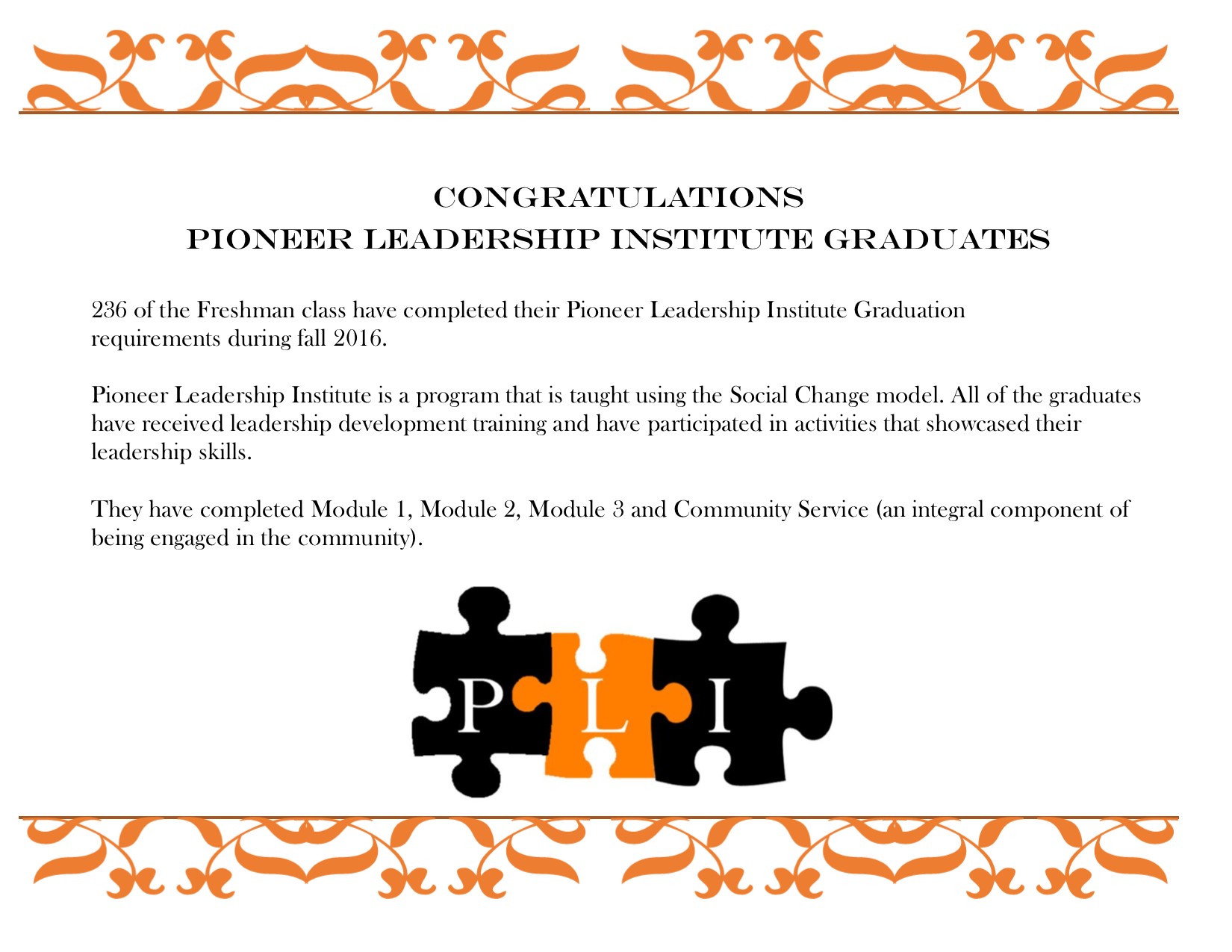 Visit the Office of Campus Activities, Service & Leadership in Student Center Room 302.