Former Columbia University Nursing Dean Mary Mundinger, Jazz Guitarist Bucky Pizzarelli, and William Paterson University Trustee Emeritus Robert Taylor to Receive Honorary Degrees at Commencement on May 14 at Izod Center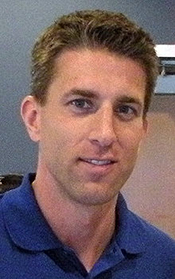 Kevin Burkhardt
Kevin Burkhardt, a National Football League play-by-play announcer for FOX Sports and a 1997 graduate of William Paterson University, will give the commencement address at William Paterson University's 191st commencement ceremony on Wednesday, May 14, 2014.
The ceremony will be held at 10 a.m. at the Izod Center in East Rutherford. During the ceremony, Dr. Mary Mundinger, former dean of the School of Nursing at Columbia University, who developed the first doctor of nursing practice program, will receive an honorary doctor of science degree; the University will award its first doctorates to the eleven inaugural graduates of its doctor of nursing practice program at the ceremony. An honorary doctor of fine arts degree will be conferred on Bucky Pizzarelli, the renowned jazz guitarist. Robert Taylor, William Paterson University's first trustee emeritus, who served on the University's board for 22 years, will receive an honorary doctor of humane letters degree.
The commencement will include speeches by a graduating bachelor's degree and a graduating master's degree candidate. Bachelor's and master's degrees will be conferred upon approximately 2,400 candidates who have completed their degree requirements between August 2013 and May 2014.
Alumni from the Class of 1964, who graduated when William Paterson was called Paterson State College, will be present at the morning ceremony along with members of the Pioneer Society, those alumni who graduated at least 50 years ago. The Alumni Association's Young Alumni Chapter will host a Senior Send-Off reception on Tuesday, May 13 at 7 p.m. in the University Commons Ballroom on campus.
Burkhardt joined Fox Sports in 2013 as one of the play-by-play announcers for The NFL on Fox. He has also been the field reporter for the New York Mets on SportsNet New York (SNY) since 2007. Prior to joining SNY, Burkhardt covered all sports for WFAN-Radio since 2003, emerging as one of the station's rising stars. He previously reported for Time Warner Cable and worked as an afternoon sports anchor at WCBS-AM 880 Radio. A 1997 graduate of William Paterson, he started his broadcasting career on campus, covering Pioneer athletic events for the campus television channel.
Mundinger served as dean of the Columbia University School of Nursing from 1988 to 2010. During her tenure as dean, Mundinger developed the first doctor of nursing practice (DNP) program in the country, which was established in 2004. Currently dean emerita at Columbia, where she is the Edward M. Kennedy Professor of Health Policy, Mundinger has served on the board of directors of United Health Group and Gentiva Health Services and is an elected member of the Institute of Medicine of the National Academies, the American Academy of Nursing, and the New York Academy of Medicine. Dr. Mundinger received her doctorate in public health from Columbia's School of Public Health.
Pizzarelli, who is a native of Paterson, has been a fixture on the jazz scene for more than six decades. He began his career with the Vaughn Monroe Dance Band before a stint in the military, and later was a staff musician for NBC, a member of the band on The Tonight Show Starring Johnny Carson, and toured with Benny Goodman. He continues to perform and record, including with his son, jazz guitarist John Pizzarelli. He has maintained a longtime collaboration with the University's Jazz Studies Program, including many years as an adjunct professor, and performs regularly at the University.
Taylor retired from the William Paterson University Board of Trustees in 2012 after serving on the board with distinction for 22 years as board chair, vice chair, and chair of the finance, audit, and institutional development committee, and the nominations and governance committee. He was elected the board's first trustee emeritus in recognition of his commitment to the leadership of the University and for his impact on higher education in the state, as well as his success in the business sector. A mechanical engineer, Taylor worked for four decades for Bell Telephone Laboratories and AT&T, rising to become the vice president for engineering, design and construction for AT&T Resource Management, from which he retired in 1987.
William Paterson University, one of New Jersey's leading public universities, offers more than 250 undergraduate and graduate academic programs through five colleges: Arts and Communication, Cotsakos College of Business, Education, Humanities and Social Sciences, and Science and Health. Located on 370 hilltop acres in Wayne, the university enrolls more than 11,400 students and provides housing for nearly 2,700 students. The institution's 399 full-time faculty are highly distinguished and diverse scholars and teachers, many of whom are recipients of prestigious awards and grants from the Fulbright Program, the Guggenheim Foundation, the National Endowment for the Humanities, the National Institutes of Health, and the National Science Foundation.