Steven Crevar '10 and Liz Crevar '11: Financial Planning Program Brought This Young Alumni Couple Together
One day, as Liz Crevar '11 was sitting in an insurance planning class in the University's College of Business, Steve Crevar '10 leaned in and asked her, "'Are you Macedonian?' That was the first thing he ever said to me," she recalls. And with that auspicious beginning, the pair, both financial planning alumni, discovered that they have much in common besides their shared heritage.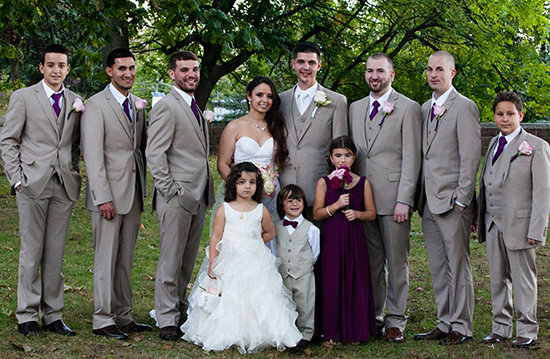 A photo on their wedding day
Their grandmothers, who each immigrated from the old country in the 1970s, worked in the same lampshade factory in Garfield and were good friends, plus Liz and Steve attended the same Macedonian church for many years, but never met.
Independently, they chose William Paterson for its well-respected finance major, and independently they migrated to the award-winning financial planning program, brought in by Lukas Dean, professor of economics, finance, and global business.
The intensity of the program created a strong bond between them. "We were often in the same class," Steve says. "We formed a ten-person study group just to keep up with the classwork." Both remember that their most difficult class was estate planning.
"We spent a lot of time studying," Liz says. "We got to really know each other as friends first."
"We really appreciate what Professor Dean has done for us," Steve says. "He cares about the students and makes them his top priority. I wouldn't be where I am today if it weren't for him."
"He was always available to us," Liz adds. "He created so many opportunities for us to go to conferences and also guided us through the program."
The couple were married on September 28, 2013, and both work in the financial planning industry, Steve at JFL Total Wealth Management and Liz at ELA Financial Group. They just bought their first home.