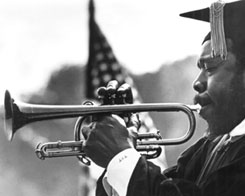 All freshman, transfer, and second-degree students selecting music as their major must audition as part of the admissions criteria. Applicants must be accepted both academically by the University and musically by the music department. An in-person performance audition is required of all bachelor of music applicants in the classical performance track. An online upload of audition requirements is required for the bachelor of arts in musical studies, popular music and all bachelor of music jazz programs.
Click here to learn about our Undergraduate Music programs, including links to audition requirements by major.
The complete evaluation of your audition — in-person and tape — by the music faculty is the most important factor in granting admission to the department.
All questions regarding admission procedures to the music department should be addressed to:
Director of Music Admissions and Recruitment
William Paterson University
300 Pompton Road
Wayne, NJ 07470-2103
973.720.3466
musicadmissions@wpunj.edu