Accounting and Law
Accounting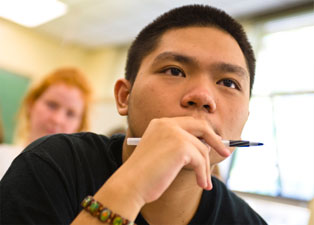 Contact Us
Sia Nassiripour
Chair, Department of Accounting and Law
nassiripours@wpunj.edu
973-720-2241
Program Information
The Cotsakos College of Business program in accounting (B.S.) features a curriculum that is balanced between general education, accounting, and other related business courses. In preparing students to pursue careers in either public or private accounting, the program:
helps students to meet the demands of the accounting profession or continue on to graduate study.
familiarizes students with financial, institutional, and governmental issues and regulations.
increases skills in problem-solving, analysis, and technological proficiency.
encourages and enhances presentation and communication skills.
exposes students to technology, software, and information systems specific to both the accounting profession as well as the broader business and financial professions.
guides students who may wish to pursue professional certification as a certified public accountant, certified management accountant, or certified internal auditor.
To learn more, visit the Department of Accounting and Law Web page or contact the department chairperson: