Contact Us
Professor Ellen Pozzi
Program Coordinator, Department of Educational Leadership and Professional Studies
pozzie@wpunj.edu

973-720-3784
Endorsement – Associate School Library Media Specialist (Online)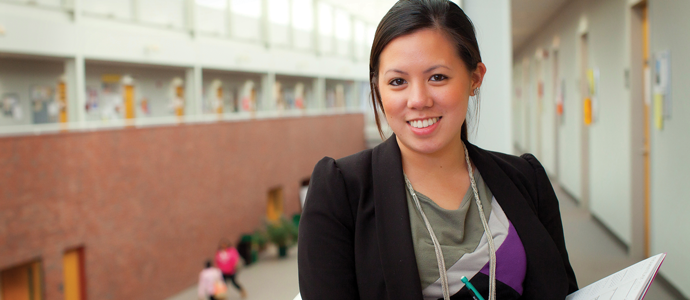 Degree Offered: Endorsement
Concentration: Associate School Library Media Specialist
Application Deadline:
August 1st: Fall semester
December 1st: Spring semester
May 1st: Summer semester
*Applications received after the deadline will be reviewed on a space availability basis

*International students are advised to apply by:
April 1st: Fall (September intake)
November 1st: Spring (January intake)
Program Description:
This online program is designed to prepare previously certified teachers to obtain New Jersey certification as an associate library media specialist. The program requires the completion of 24 credits of specifically approved courses as listed below, one of which includes 150 hours of supervised field experience in a school library media center. The program is managed and taught by library professionals and focuses on developing the school library media specialist as a teacher, instructional partner, informational specialist, and program administrator in grades preschool through twelve. Principles of knowledge, understanding, and application are addressed in every course and are accessed by professional application projects, field experiences, and case studies. This endorsement program is for candidates who have a New Jersey instructional certificate.
Admission Requirements:
In addition to the University's admission requirements:
Cumulative grade point average of no less than 2.75 on 4.00 scale.

A standard New Jersey teaching certificate.
Program Requirements:
24 credits of graduate study.
| Endorsement: Associate School Library Media Specialist | 24 Credits |
| --- | --- |
| ELLM 5130 Foundations of School Librarianship | 3 |
| ELLM 5140 Instructional Design | 3 |
| ELLM 5150 Technical Processes in School Library Media Centers | 3 |
| ELLM 5160 Technologies for Teaching and Learning in School Library Media Centers | 3 |
| ELLM 5170 Information Sources and Services | 3 |
| ELLM 6110 Management of the School Library Media Program | 3 |
| ELLM 6120 School Library Media Specialist Selects Literature for the School Age Child | 3 |
| ELLM 6210 Field Experiences in School Library Media Centers | 3 |