Contact Us
Professor Kevin Walsh
Program Director, Department of Educational Leadership and Professional Studies
walshk@wpunj.edu

973-720-3136
Endorsement – School Principal (30 credit)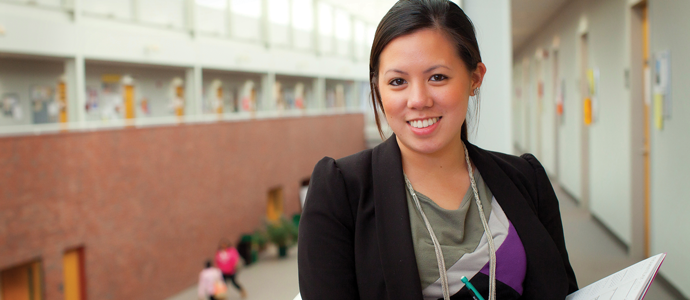 Degree Offered: Endorsement
Concentration: School Principal (30 credit)
Application Deadline:
June 1
Matriculation:
Summer session
Program Description:
Successful candidates will receive a New Jersey certificate of eligibility for principal.
Admission Requirements:
In addition to the University's admission requirements:
A master's degree from an accredited college or university.

A standard NJ instructional or educational services certificate or its out-of-state equivalent.

Completed five years of successful, full time teaching or education services experience.

Two letters of professional recommendation;

All letters must be on official letterhead with original signatures.

Personal interview. You must bring a portfolio that includes the following:

A resume and a copy of all your certifications.

A one-page essay on why you would like to join the leadership program and your career aspirations (a copy of this essay should also be sent to the graduate admissions office).

One recommendation letter from your principal and one from another professional in a leadership position.

One or two artifacts that show your teaching competency.

One or two artifacts that support your leadership experiences.
Applicants who do not meet the grade point average or minimum admissions test requirements may supplement the portfolio with additional materials that support their academic and leadership potential for successful completion of this graduate program.
At the interview, you will be requested to complete a short writing sample demonstrating your ability to respond to a leadership prompt in a coherent well-articulated manner.
Program Requirements:
30 credits of graduate study.

Completion of an electronic portfolio.

Action Research Project Summary.

Field Log documented 300 hours.

An exit Performance Assessment.

Copy of certificate.

Verification of five (5) years experience.
Endorsement: School Principal
30 credits
Program Requirements
EDLP 6010 Leadership in Learning Communities: From Theory to Practice
3
EDLP 6030 Educational Research: Qualitative and Quantitative Design
3
EDLP 6040 Curriculum Design: Theory and Practice
3
EDLP 6050 Understanding Group Process and the Psychology of Organizations
3
EDLP 6060 The Principalship: The Person and the Profession
3
EDLP 6090 Supervision and Evaluation: Performance Appraisal
3
EDLP 6100 School Management Function: Finance, Structures, and Resources
3
EDLP 6110 Problems in Practice: Legal and School Centered Issues
3
EDLP 6130 and 6140 Field Experiences I and II
6
Option to include supervisory endorsement (6 additional credits)
EDLP 6120 Supervision and Evaluation of Support Staff and Educational Programs
3
EDLP 6180 Curriculum Design: Developing, Writing, and Implementing Curriculum in the Classroom
3