Contact Us
Professor Kem Louie
Program Director, Department of Nursing
louiek@wpunj.edu

973-720-3215
Nursing – Administration (MSN)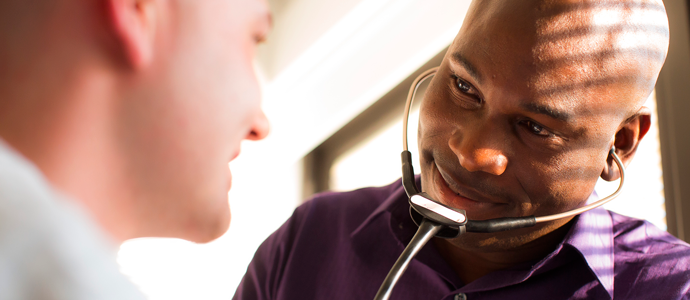 Degree Offered: Master of Science in Nursing
Concentration: Nurse administration
Application Deadline:
April 1st (Fall semester)
October 1st (Spring semester)
Non-degree status not available
Program Description:
The nurse administrator track is a 36 credit program which prepares a nurse administrator to work in a variety of health care environments. Nurse administrators often manage a team of nurses, or a specific nursing unit or shift. Nurse administrators can interact directly with patients but often are assigned to a more managerial role. A unique feature of the program is the ability to enroll in three MBA courses offered through the Cotsakos College of Business MBA program. The program is designed for either part- or full-time study.
Nurse administrator responsibilities may include:
Overall responsibility for nursing patient care.

Establishing and documenting administrative procedure for the nursing team.

Promoting the development of nursing staff.

Budgeting and maintaining practice and standard guidelines.

Communication between practice and nursing staff.

Scheduling and supervision of nursing staff.

Analyzing nursing treatment and diagnosis decisions.

Troubleshooting and patient consultation.

Working in inter-professional teams.
Upon completion of the theory and practicum course requirements, you would be eligible to apply for the Nurse Executive, Advanced Certification Examination by American Nurses Credentialing Center (ANCC) or the American Organization of Nurse Executives (AONE) administrator certification exams: Certified Nurse Manager and Leader (CNML) and Executive Nursing Practice (CENP). The type of certification is based on experience level. The Master's Degree in Nursing is accredited by the Commission on Collegiate Nursing Education (CCNE) 1 Dupont Circle, NW Suite 530 Washington D.C., 20036, Telephone (202) 887-6791, until June 30, 2025.
Admission Requirements:
In addition to the University's admission requirements:
BSN degree


Current RN license in the State of New Jersey.

Cumulative undergraduate grade point average of 3.00 on a scale of 4.00.

One year's work experience as a registered nurse.

Undergraduate prerequisite courses.

Statistics.

Nursing research.

Physical assessment.

Two professional letters of recommendation.

Essay that includes professional experience.
Program Requirements:
36 credits of graduate study including completion of 340 supervised hours.
MSN (Administration concentration)
36 credits
NUR 5001 Theoretical Foundations for Nursing
3
NUR 5081 The Role of the Advanced Practice Nurse
3
NUR 5701 Population Health, Legislation and Social Policy
3
NUR 6021 Nursing Research Strategies: Translational Science
3
NUR 6041 Advanced Nursing Practicum I
4
NUR 7251 Advanced Nursing Role Practicum
4
NUR 7031 Thesis Seminar
1
NUR 6070 Principles of Nursing Administration
3
NUR 6080 Financial and Strategic Planning in Health Care
3
MBA 6120 Management Information Systems
3
MKT 6080 Marketing Management
3
MBA 6160 Organizational Behavior
3
Total
36