Contact Us
Professor Jean Fuller-Stanley
Program Director, Department of Chemistry
fullerstanleyj@wpunj.edu

973-720-3415
Endorsement – Middle School Science 5-8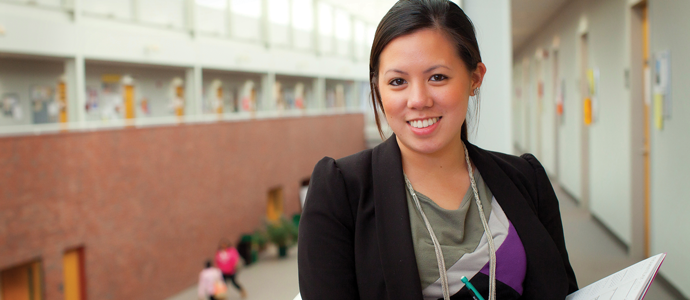 Degree Offered: Endorsement
Concentration: Middle School Science
Application Deadline:
August 1st: Fall semester
December 1st: Spring semester
*Applications received after the deadline will be reviewed on a space availability basis

*International students are advised to apply by:
April 1st: Fall (September intake)
November 1st: Spring (January intake)
Program Description:
A joint program between the College of Science and Health and the College of Education, the purpose of the Science Endorsement Program (SCEN) is to further prepare teachers who currently hold a valid Certificate of Eligibility with Advanced Standing (CEAS) certificate with 5-8 subject specialization in science. The program consists of five 3-credit courses and is designed to provide teachers with the necessary knowledge and skills to pass the Praxis II Middle School Science test. Upon successful completion of the program, candidates will be recommended to the New Jersey Department of Education for middle school science licensure.
The objectives of the program are:
To enable teachers to incorporate the

New Jersey

Core Curriculum Content Standards for Science and the National Science Teacher Association Standards in teaching and learning science.

To provide teachers with the ability to formulate scientific questions to guide student learning with real-world application of scientific principles.

To provide teachers with basic laboratory skills in order to enrich their own as well as their students' understanding of science concepts and applications.

To provide teachers with the confidence and skills that will enable them to become effective science teachers.
Admission Requirements:
Cumulative grade point average of no less than 2.75 on 4.00 scale.

A copy of a teaching certificate (CEAS or Standard).
Program Requirements:
15 credits of graduate study.
| Endorsement: Middle School Science (5-8) | 15 Credits |
| --- | --- |
| SCEN 5000 Scientific Processes (prerequisite course) | 3 |
| SCEN 5010 Physical Science I | 3 |
| SCEN 5020 Physical Science II | 3 |
| SCEN 5030 Life Sciences | 3 |
| SCEN 5040 Earth Systems Science | 3 |