Contact Us
Professor Kem Louie
Program Director, Department of Nursing
louiek@wpunj.edu

973-720-3215
Nursing – Education (MSN)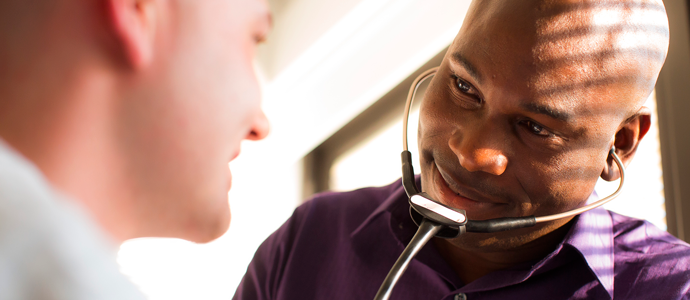 Degree Offered: Master of Science in Nursing
Concentration: Nursing Education
Application Deadline:
April 1st (Fall semester)
October 1st (Spring semester)
Non-degree status not available
Program Description:
The Nurse Educator track is designed to prepare nurses to become well-prepared nursing educators so they may pursue careers in patient education, staff nurse education, pre-licensure nursing education programs in community colleges, and academic university nursing.
The program focuses on the theoretical foundations of nursing education, tests and measurements, cultural diversity, ethics, curriculum development, implementation and evaluation, clinical teaching, and strategies needed for teaching any group in any etting. Emphasis is on the teacher-learner engagement and process.
Completion the program will partially fulfill eligibility requirements for nurse educator certification (CNE) by the National League for Nursing (NLN). The Master's Degree in Nursing is accredited by the Commission on Collegiate Nursing Education (CCNE) 1 Dupont Circle, NW Suite 530 Washington D.C., 20036, Telephone (202) 887-6791, until June 30, 2025.
Admission Requirements:
In addition to the University's admission requirements:
B.S.N. degree


Current RN license in the State of New Jersey.

Cumulative undergraduate grade point average of 3.00 on a scale of 4.00.

One year's work experience as a registered nurse.

Undergraduate prerequisite courses.

Statistics.

Nursing research.

Physical assessment.

Two professional letters of recommendation.

Essay that includes professional experience.
Program Requirements:
36 credits of graduate study in the Education track which includes 215 supervised hours.
| M.S.N. (Education concentration) | 36 credits |
| --- | --- |
| NUR 5001 Theoretical Foundations for Nursing | 3 |
| NUR 5081 The Role of the Advanced Practice Nurse | 3 |
| NUR 5701 Population Health, Legislation & Social Policy | 3 |
| NUR 6021 Nursing Research Strategies: Translational Science | 3 |
| NUR 7251 Advanced Nursing Role Practicum | 4 |
| NUR 7031 Thesis Seminar | 1 |
| NUR 6050 Curriculum Development | 3 |
| NUR 6061 Classroom Teaching Strategies | 4 |
| NUR 7061 Clinical Teaching Strategies | 3 |
| NUR 5461 Advanced Pathophysiology | 3 |
| NUR 6001 Advanced Health Assessment | 3 |
| NUR 6011 Advanced Pharmacology | 3 |
| Total | 36 |