Contact Us
Professor Kem Louie
Program Director, Department of Nursing
louiek@wpunj.edu

973-720-3215
Nursing – Family Nurse Practitioner (MSN)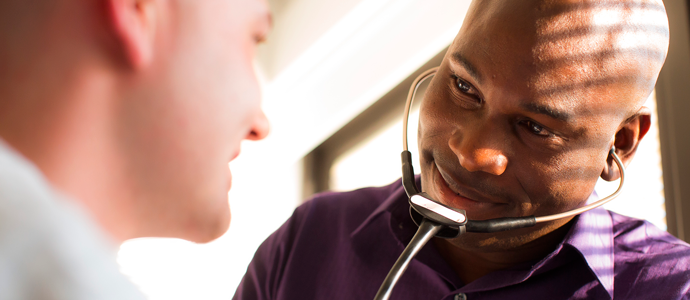 Degree Offered: Master of Science in Nursing
Concentration: Family Nurse Practitioner
Application Deadline:
April 1st (Fall semester)
October 1st (Spring semester)
Non-degree status not available
Program Description:
The family nurse practitioner (FNP) track is a 48-credit program that can be completed as a full-time or part-time student. FNPs provide comprehensive primary health care services to individuals from infancy through adulthood. FNPs are prepared to provide care to individuals with acute and chronic illnesses. Preventive health services, patient education, disease management, and illness prevention are provided within the context of family and community.
FNPs are employed in many practice settings such as:
*Ambulatory care centers
*Medical offices
*Retail clinics
*Nurse-managed clinics
*Private practices
*Health departments
*Work-site based clinics
*Correctional facilities
Upon completion of the theory and practicum course requirements, you would be eligible to apply for the Family Nurse Practitioner Certification examination by American Association of Nurse Practitioner (AANP) or American Nurses Credentialing Center (ANCC). The Master's Degree in Nursing is accredited by the Commission on Collegiate Nursing Education (CCNE) 1 Dupont Circle, NW Suite 530 Washington D.C., 20036, Telephone (202) 887-6791, until June 30, 2025.
Admission Requirements:
In addition to the University's admission requirements:
BSN degree

Current RN license in the State of New Jersey.

Cumulative undergraduate grade point average of 3.00 on a scale of 4.00.

One year's work experience as a registered nurse.

Undergraduate prerequisite courses.

Statistics.

Nursing research.

Physical assessment.

Two professional letters of recommendation.

Essay that includes professional experience.
Program Requirements:
48 credits of graduate study in the family nurse practitioner track and completion of 680 supervised hours.
| MSN (Family Nurse Practitioner concentration) | 48 credits |
| --- | --- |
| NUR 5001 Theoretical Foundations for Nursing | 3 |
| NUR 5081 The Role of the Advanced Practice Nurse | 3 |
| NUR 5701 Population Health, Legislation & Social Policy | 3 |
| NUR 6021 Nursing Research Strategies: Translational Science | 3 |
| NUR 6041 Advanced Nursing Practicum I | 4 |
| NUR 7251 Advanced Nursing Role Practicum | 4 |
| NUR 7031 Thesis Seminar | 1 |
| NUR 5461 Advanced Pathophysiology | 3 |
| NUR 6001 Advanced Health Assessment | 3 |
| NUR 6011 Advanced Pharmacology | 3 |
| NUR 6111 Advanced Nursing Theory I | 3 |
| NUR 6121 Advanced Nursing Theory II | 3 |
| NUR 6131 Advanced Nursing Theory III | 3 |
| NUR 6210 Advanced Health Assessment for the Pediatric and Childbearing Client | 1 |
| NUR 7011 Advanced Nursing Practicum II | 4 |
| NUR 7070 Advanced Nursing Practicum III | 4 |
| Total | 48 |