Contact Us
Professor Hilary Wilder
Program Coordinator, Department of Educational Leadership and Professional Studies
wilderh@wpunj.edu

973-720-2410
Certificate – Learning Technologies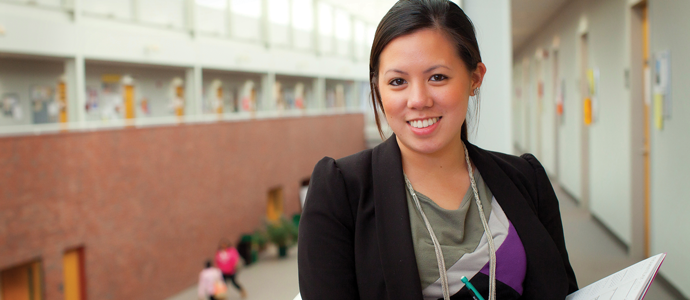 Degree Offered: Certificate
Concentration: Learning Technologies
Application Deadline:
NOTE: This certificate program is on hiatus as of Fall 2014. Please contact Hilary Wilder - wilderh@wpunj.edu for more information.
Program Description:
This online program will provide a post-master's certificate issued by William Paterson University for teachers who want to expand their expertise in educational technology in order to play key roles in the technology planning and professional development in their own schools and districts. It will enable them to serve as facilitators and coordinators in their schools and meet the national standards for technology coach as specified by the International Society for Technology in Education (ISTE). The program requirements include the completion of five graduate educational technology courses and a comprehensive electronic portfolio. These credit hours can be used towards the 100 hours of professional development required of teachers in New Jersey every five years.
Admission Requirements:
In addition to the University's admission requirements:
A master's in education degree or completion of a similar graduate program.

A copy of a teaching certificate and/or a resume of any teaching or educational work the applicant has performed.

Basic technology literacy skills including computer, internet and standard software application usage.

*Each applicant must demonstrate that he or she can fulfill the requirements of the program, including the ability to read and write at a graduate level, the capability to do graduate level academic work, and an interest in educational theory and practice.

**Applicant should schedule a personal interview with the program administrator as part of the acceptance process.
Program Requirements:
5 core courses (15 graduate credits), all of which are offered online
| Certificate: Learning Technologies | 15 credits |
| --- | --- |
| Program Requirements | |
| ELCL 6050 Instructional Technology Foundations and History | 3 |
| ELCL 6110 Designing Technology-Mediated Instruction** | 3 |
| ELCL 6120 Technology-Based Assessment and Evaluation** | 3 |
| ELCL 6240 Field Experience in Instructional Technologies | 3 |
| ELCL 6250 Leadership and Learning Technologies | 3 |
| Exit Requirements | |
| Completion of an electronic portfolio aligned to ISTE technology coach standards | |
**These courses count toward the 12-credit New Jersey Supervisory certificate, along with two educational leadership courses (EDLP 6040 and EDLP 6090).